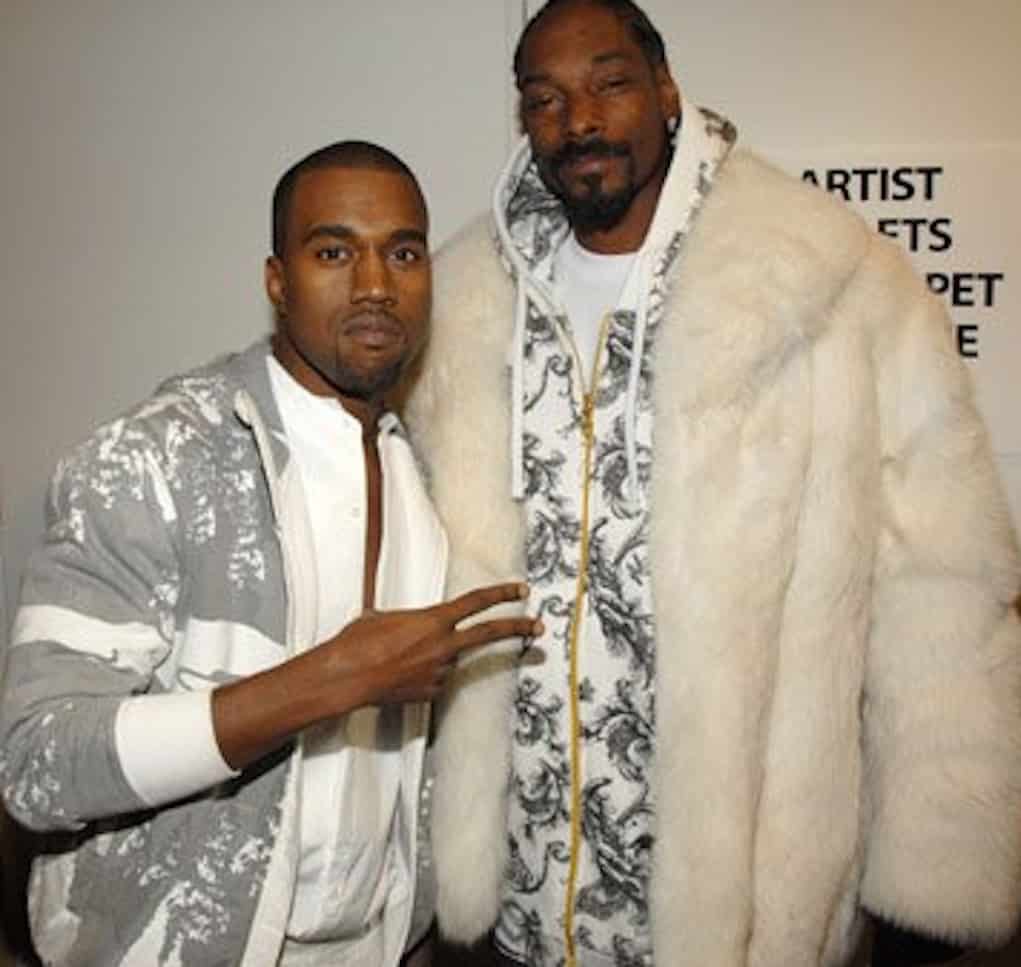 Snoop Dogg is stirring up the beef that has since been squashed between Wiz Khalifa and Kanye West.
Remember when Yeezy got his panties in a knot after Wiz tweeted, "Hit this kk and become yourself,"? Yeezy thought Wiz was talking about his white queen, Kim Kardashian, and thus sparked the epic feud that ended with the hashtag #FingersInTheBootyAssBitch.
Now, Snoop is taking it to another level, and calling Kanye out for being gay!
In the Wiz featuring Snoop & B-Real track called "Best Thang Smokin," Snoop raps:
"Every chance I get to blow some KK, with my cousin Ray J, These ni**as acting gay-gay"
Peep his verse at the 1:54 mark: