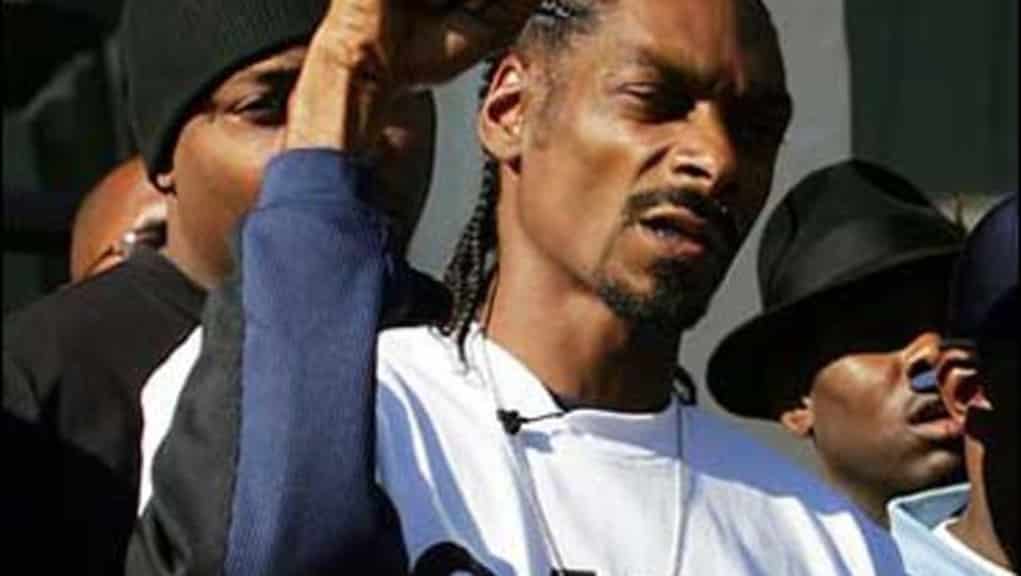 Snoop Dogg is going back to the LBC to deal with the Crips that disrespected him.
Last week we reported that the LBC Rolling 20s Crips kicked Snoop Doog out of the hood.  This story was shared everywhere and eventually picked up by other outlets, so when Snoop found out that everyone knew about the incident he decided to respond.
In a video post he calls out the dudes who were looking for remunerations from him for using the LBC Crips name in so many of his tracks:  "First of all, all you n***as talkin about Snoop can't come to the hood, he can't do this.  I can do whatever I like, when I like.  Second of all, you n***as is 50 years old.  You can't get a job, cuz?  You mad, cause I ain't help you no more? […] You mad, cause I won't call you Big Homie?  Cause I'm 47 years old and I refuse to call another n***a Big Homie."  
"Cuz, I am the LBC, and me and my young homies we got a great relationship."
The famous Long Beach rapper says that he is going to return to his hood and have a sit down with the folks who disrespected him and were calling him out online.   Snoop also takes credit for giving the LBC Crips worldwide recognition.
"I'm the King of Long Beach n***a, I made it fashionable for n***as to bang the dub.  I made it universal motherf***er.  I'm the n***a that took around the whole globe."
He goes on to say that he's been trying to keep it positive for the youth, and teach them ways to make loot legally: "But now I'm doing positive things though.  I'm enlightening n***as and showing them how to get it the positive way, that's what real Big Homies do.   I refuse to put a pistol or sack in little homies hand.  I put a mic in his hand."
After mentioning positivity, Snoop turns street and says he is going back to the set to make things right, and that no one can bounce him off the block.
"Ain't none of you n***as put me on the set, and ain't none of you n***as gonna kick me off the set, muthaf***er, ya n***a."
Sounds like Snoop is not afraid to return to the scene of the crime after he got bounced from his old hood.