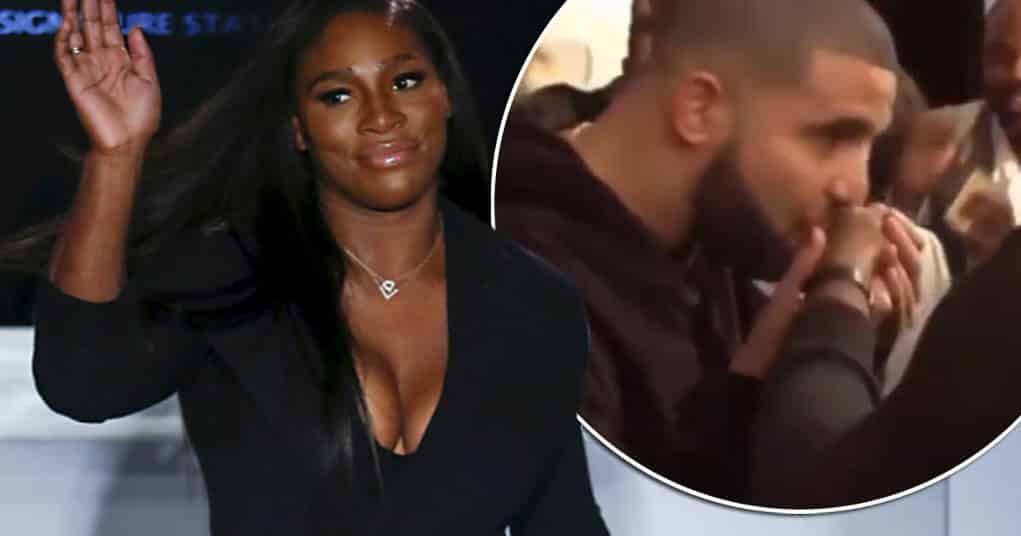 Drake and Serena Williams have made their relationship public during New York Fashion Week.
Earlier in the week, Drizzy was blamed for causing his boo, Serena, to lose in the US Open as he was sitting courtside and causing a distraction.  Her head was not in the game and she was too preoccupied with her rapper boyfriend.  This spawned social media to get the #BlameDrake hashtag trending, as everyone noticed the two are an item.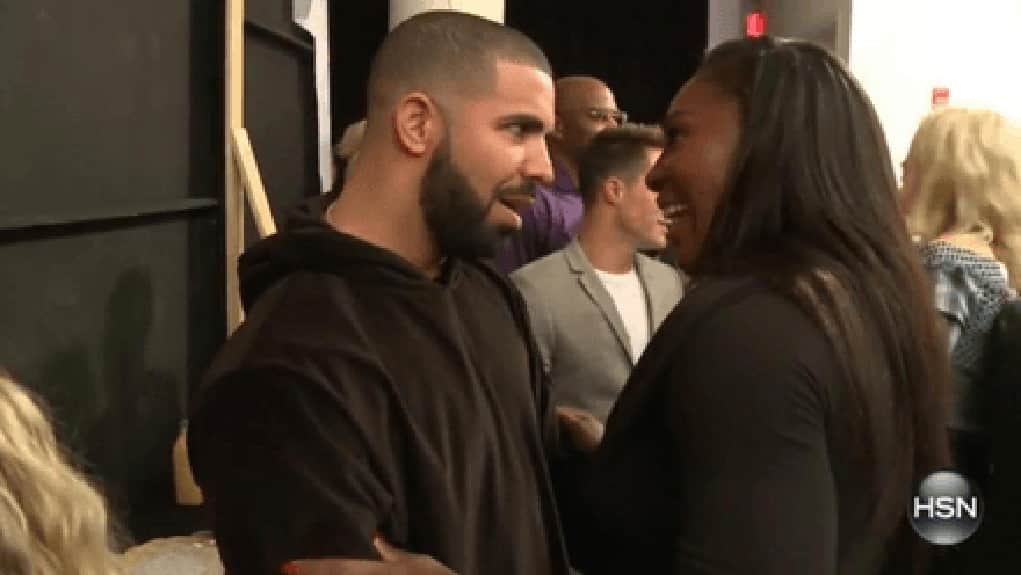 The Toronto rapper was front and center for Williams' HSN Signature Statement fashion show Tuesday during NYFW.  A live a feed caught the too backstage and they were showing some very public PDA.  Drake kissed the tennis pro's hand congratulated her.
Later he showed his protective-boyfriend side and lost his mind on the DJ who was playing music during the show.  He was sitting front row alongside Anna Wintour, Gigi Hadid, and Lily Aldridge during the show when his "Back To Back" Meek Mill-killing freestyle came on unedited.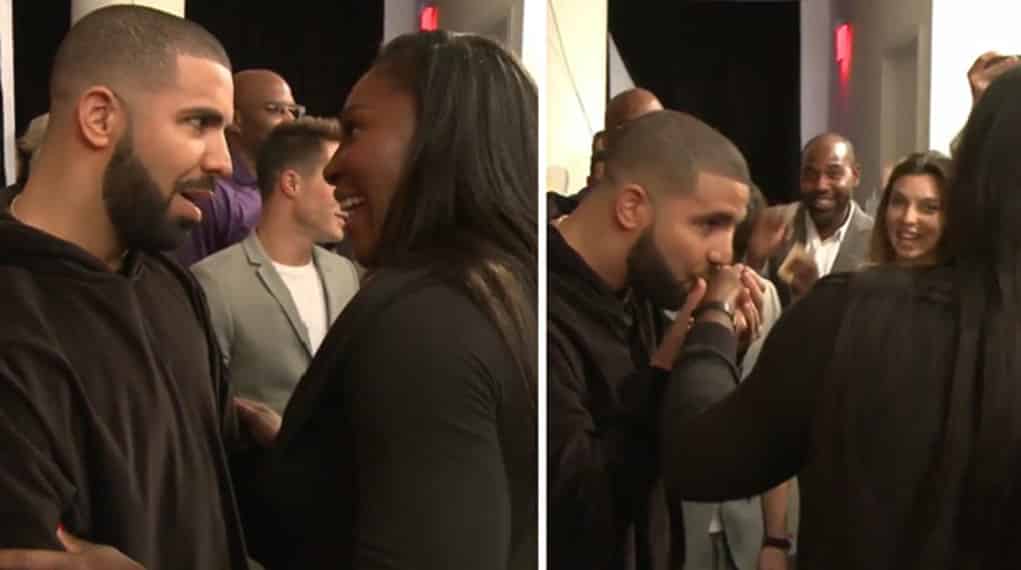 Following the show, Champagne Papi laid into the DJ for embarrassing him by playing the uncensored version.
"All of a sudden he came busting out from the backstage into the runway area and approached the DJ…There was an animated discussion and Drake was upset."