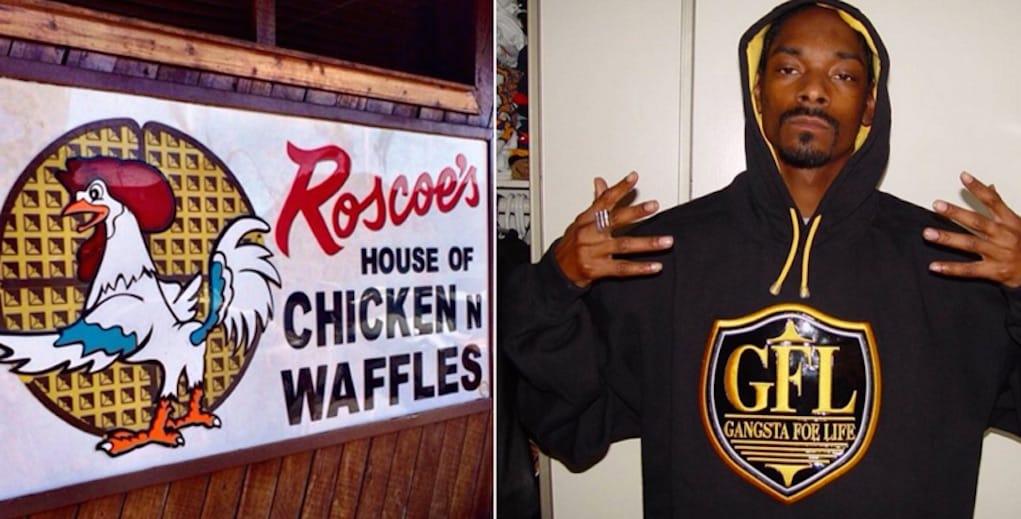 After it was announced that Roscoe's House of Chicken and Waffles had filed for Chapter 11 bankruptcy, Snoop Dogg is wanting to step in to help the popular fried chicken establishment.
TMZ broke the news to Snoop and Warren G yesterday outside Los Angeles' Lure Nightclub. While Warren hoped the restaurant could figure things out on their own, Snoop stepped up to offer to buy the chain of restaurants.
"I guess Ima have to buy it, man and make it Snoop Dogg's Chicken and Waffles," ~ Snoop Dogg
What do you think? Will Roscoe's be ruined if Snoop takes over?
Peep the interview here.