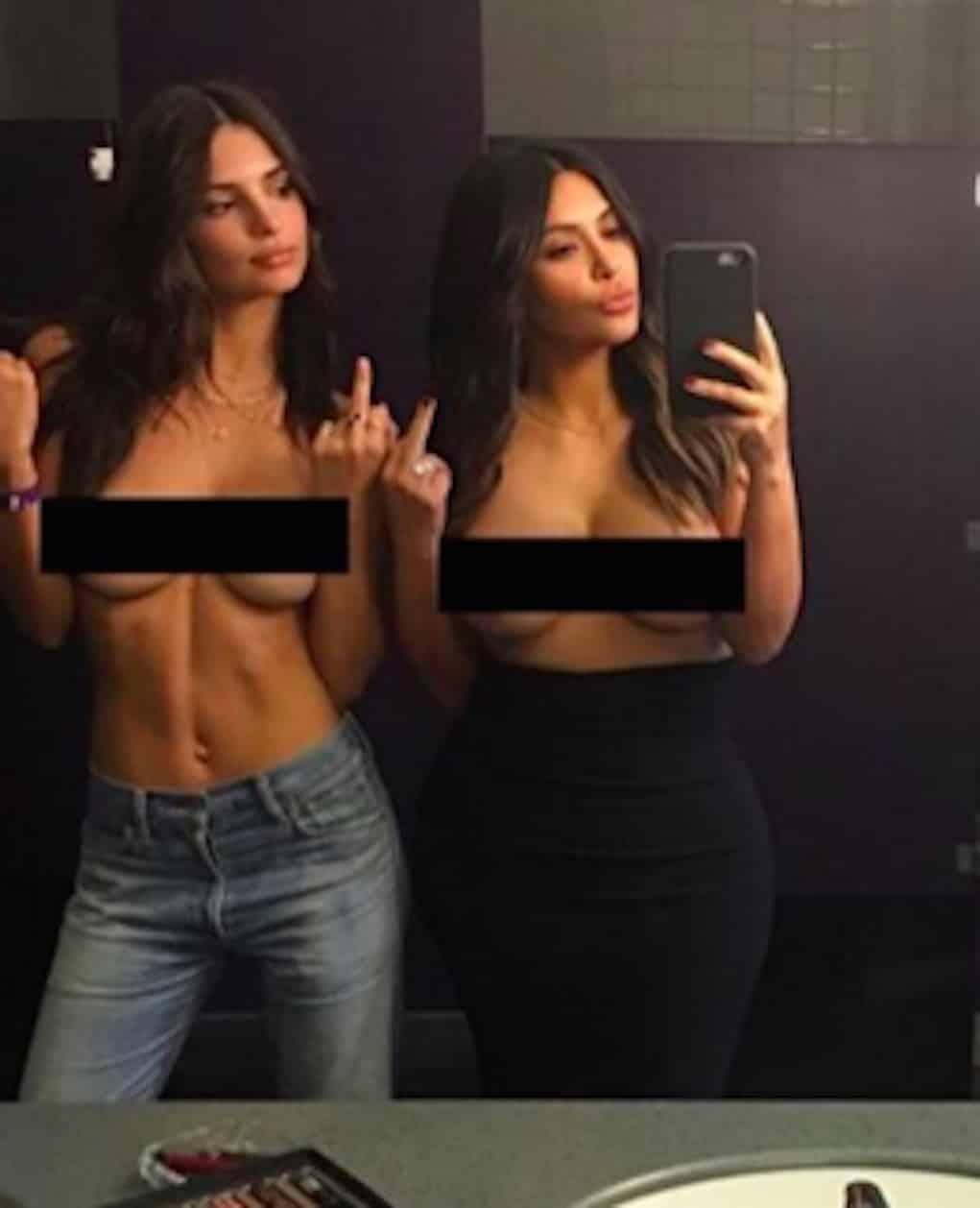 Kim K wasn't lying when she said she would continue to fight for her right to be a hussy!
In a new Instagram photo, Kim poses topless alongside supermodel Emily Ratajkowski in a public restroom. Kim captioned her picture, "When we're like…we both have nothing to wear LOL," while Emily tried to get deep with her caption…and failed miserably!
"We are more than just our bodies, but that doesn't mean we have to be shamed for them or our sexuality. #liberated" ~ Emily Ratajkowski
In case you forgot, it has been less than 30 days since Kim's last naked selfie. Is she trying to start a slut trend on social media?
Someone please come confiscate these hoes' cell phones.