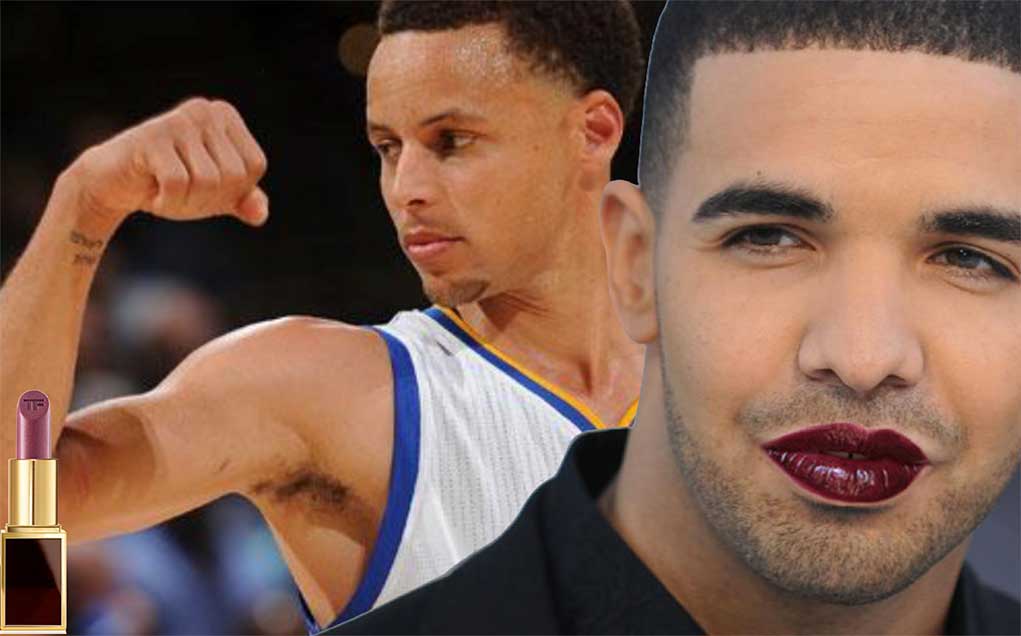 HSK Exclusive – Drake has apparently taken it back to crashing NBA locker rooms again. Don't believe me.. Just ask Raptors point guard Kyle Lowry, who had Drake denied and turned away from entering his team's Toronto locker room, back on November 25th. Since then, Mr. 6 has reportedly set his rouge lips on the noted "greatest shooter in NBA history" — Step Curry.
"Stephen Curry's wife Ayesha thinks Drake has a man crush on her husband."
Just days ago, Drake was in San Francisco where he and the Golden State Warrior hooked up over post-game burgers. Video of the pair and crew made it to social media, revealing a less than impressed-lookin' Mrs. Curry *see pic below*.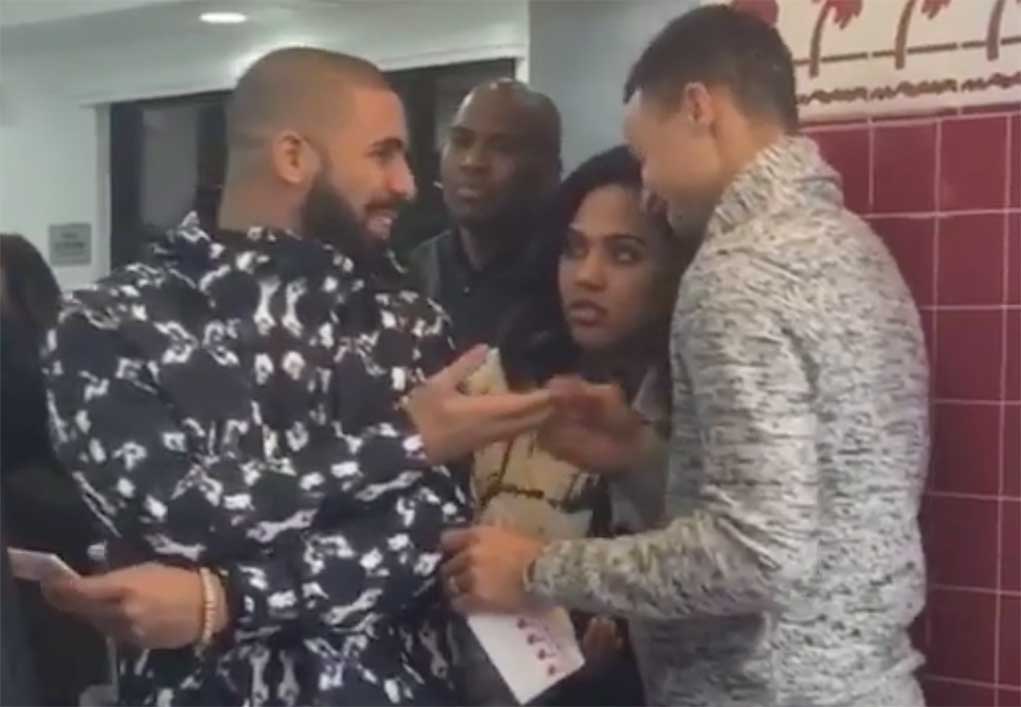 Dig the Drop:
"Drake likes to attend to NBA basketball games and after the ball game the Hotline Bling rapper likes to visit the team's locker rooms."