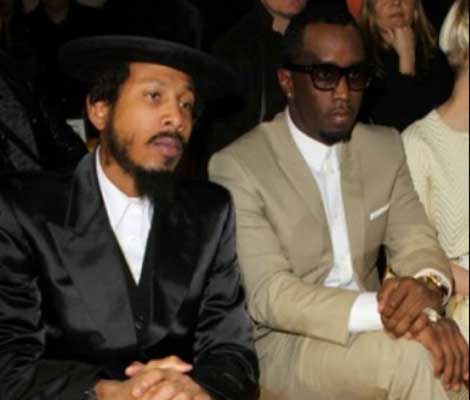 Bad Boy For Life!
Just in case Sean 'Puff Daddy' Combs forgot about the 'Wolf' man who took a fatal bullet for him — said to save his life — Shyne's made it a point to make him remember! Know why? Word is that Puff failed to look out for Anthony 'Wolf' Jones' surviving family, after his 2003 death.
• November 2003: Meech is arrested by Atlanta Police in connection with the Buckhead shooting deaths of Anthony "Wolf" Jones, who happened to be P. Diddy's former bodyguard, and Wolf's friend, Lamont "Riz" Girdy. But Meech is never indicted.
• March 2004: A record label called BMF Entertainment is incorporated, with Meech as CEO.
Ya'll know Puff 'I'm Money' Daddy just dropped his joint track with Rapper Rick 'I make my b*tches traffic dope' Ross, "Big Homie". That's why Shyne used the time of the release to pay tribute to the late Anthony Wolf Jones, and Lamont RZ Girdy (Wolf's Homie) — putting Puff on blast for his apparent 'all for self' 'Big Homie' dishonor.