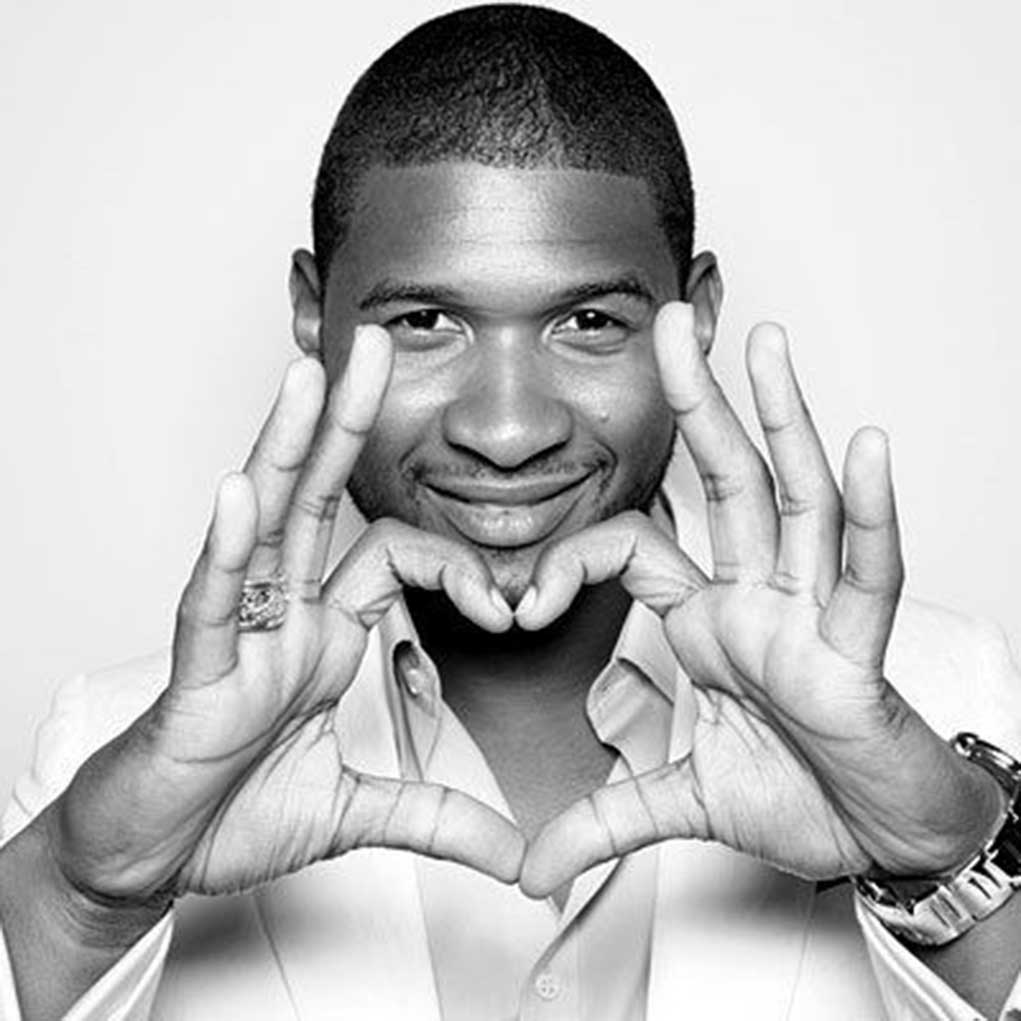 Protect yourself, before you wreck yourself!
Legal documents detailed how the eight-time Grammy winner — whose real name is Usher Raymond IV — had rigorous unprotected sex without disclosing he was stricken with the rabid virus.
Court papers also showed the former coach on NBC's hit The Voice — whose divorce from first wife Tameka Foster was finalized in 2009 — was "exposed to herpes" in 2009 or 2010.
In a disgusting revelation, a "greenish discharge" once oozed from the performer's penis, but otherwise he had no signs of the infection and was labeled an "asymptomatic carrier" by doctors. After initially admitting concern to his partner, Usher — who's worth a cool $180 million — later convinced her that an STD examination result was negative, and they continued to engage in unprotected sex.
"Believing Raymond's statements that it had been nothing and cleared up, [she] continued her relationship." ~Attorney for victim
Their romps went without a hitch until three weeks after a passionate hookup when the victim — whose identity is being withheld by Radar — woke up "feeling very sick" with a "fever of 100 degrees, chills, headache, and aches and pains."
She "also developed lesions and blisters in her vagina," and was so terrified she sought treatment at urgent care, where a doctor promptly diagnosed her with herpes.
According to the document, the "Yeah!" singer — going by the pseudonym "Papa Bear" in messages — posted a check covering her medical bills totaling $2,754.40.
Usher — now married to Grace Miguel, former executive chef on The Cosby Show — is accused of "consciously and purposefully" withholding his herpes diagnosis from the woman "and continued to have unprotected sex."
The legal complaint was filed at the Superior Court in Los Angeles. California law requires a person who knows or should know they are infected with genital herpes to avoid sexual contact with an uninfected person — or to warn potential partners before sexual contact occurs.
After being confronted by his partner for infecting her, Usher called her two days later with his doctor, who confirmed he carries the herpes virus.
Her test results confirmed a first-time infection and a file in the settlement reads: "In a series of telephone conversations and online chat sessions, [Usher] has apologized for infecting [her] and told her he would take care of things."
In a declaration, the celebrity fashionista said she "feels that her health and body have been ruined," and she "has suffered severe emotional distress and has been extremely depressed … knowing there is no cure."
Usher eventually settled with his ex on Dec. 28, 2012, coughing up a total of $1.1 million.