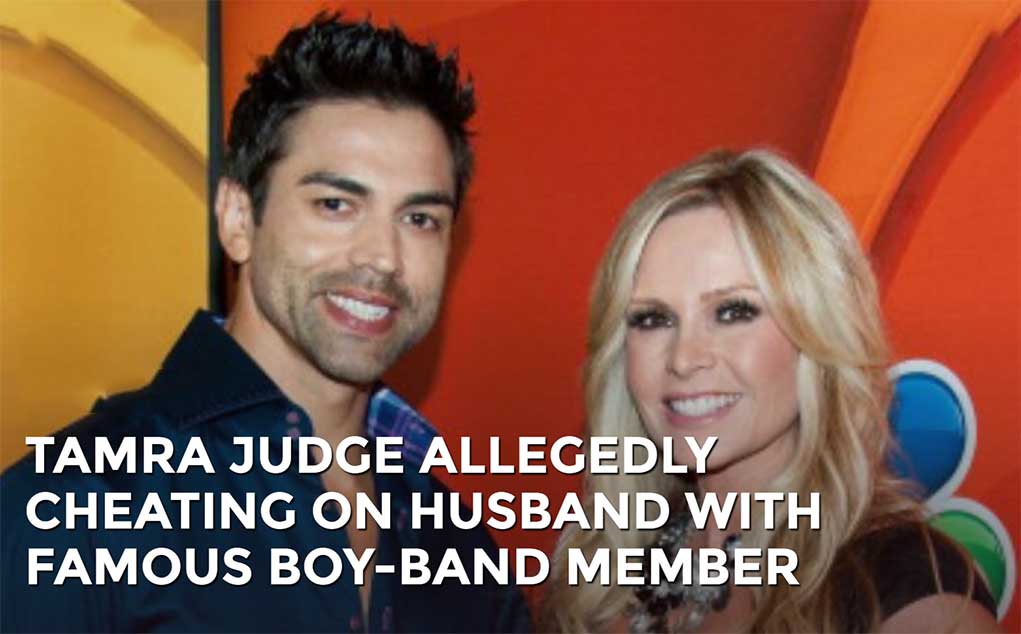 The Real Housewives of Orange County is currently filming a brand new season — but one of the women will soon be forced to face a scandalous skeleton from her past.
According to Allaboutthetea.com, A ROCK solid source revealed to
them that RHOC production is supposedly orchestrating a mega smackdown on Tamra Judge — one that includes a secret recording of the Cut Fitness owner offering a soon-to-be married man a blowjob!
Tamra participated in gay rights campaign, NOH8, around mid 2010 — and was asked to record a jingle for the cause. 90's boy-bander, Jeff Timmons, was in the studio, assisting the Bravoleb in the recording project. Allegedly, after the duo completed recording the song, Tamra was captured offering Timmons fellatio, unaware that her mic was still live, a source tells AllAboutTheTea.com.
In 2010, Tamra was in a monogamous relationship with her current husband, Eddie Judge, and Timmons married his wife, Amanda, in November of that same year.
AllAboutTheTea.com reported earlier this month that Tamra and Timmons are allegedly still hooking up.
"Tamra is cheating on Eddie," an insider told AllAboutTheTea.com. "She's having an affair with 98 Degrees boy-band member, Jeff Timmons."
Interestingly, Tamra started dating Eddie in February 2010 — two months after her then husband, Simon Barney, filed for divorce.
After AATT posted the teaser on Twitter — Tamra allegedly went ballistic! Supposedly, the reality diva fired off a blistering email to Bravo Execs, fellow cast members, production, and Bravo legal — infuriated by our social media cliffhanger. Tamra, supposedly tossed out incensed accusations, pointing to one of her co-stars as the alleged source.