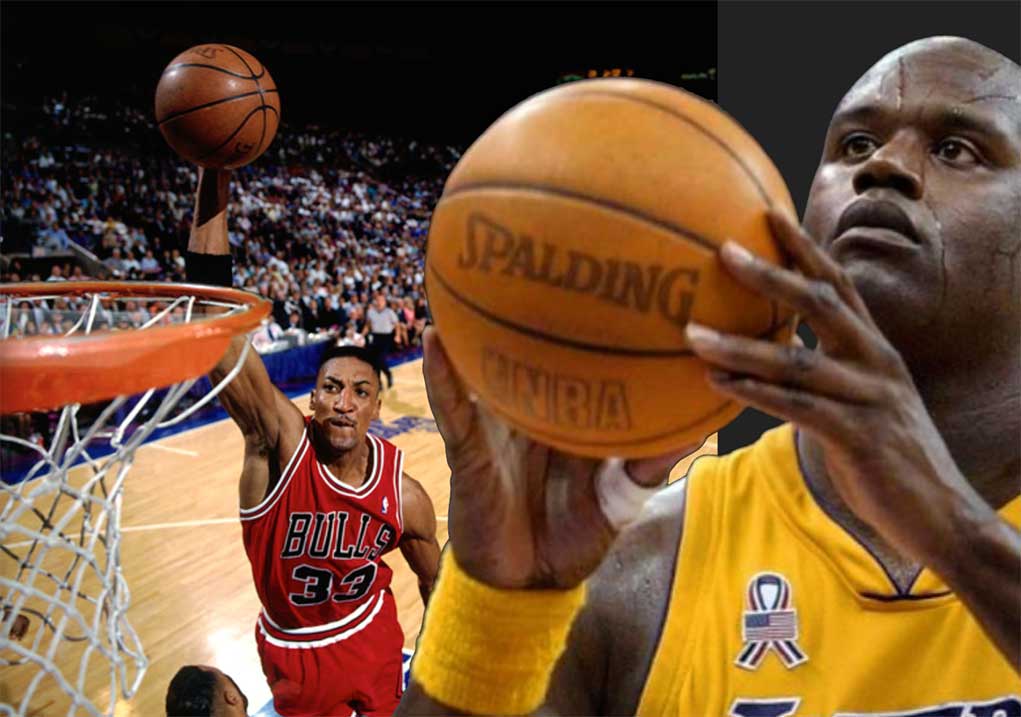 "If only you were as good at free throws as you are talking smack!"
Shaq may have set it off but it looks like Scottie Pippen ended the social media match. That's because Shaq doesn't seem to have a comeback that's worthy to stand up to Scottie's "Free Throw" diss! Now, with all that SideKick talk … the question of who's the bigger SickKick remains!
"Speaking of being a sidekick … if I recall correctly you know a thing or two about that." -Pippen
Let's take it back to Sunday, when Shaq dropped a random IG post "claiming that the best players ever to don a Lakers uniform would embarrass a potent Bulls squad by 50 points." Michael Jordan and Kobe Bryant were among some of the other players pictured in the post, who — unlike Scottie Pippen — seen to have steered clear of weighing in of the beef. It's a beef that turned hella funny!
"I WAS BATMAN YOU WAS ROBIN, I WAS PUFFY YOU WAS MASE." -Shaq
Check It: