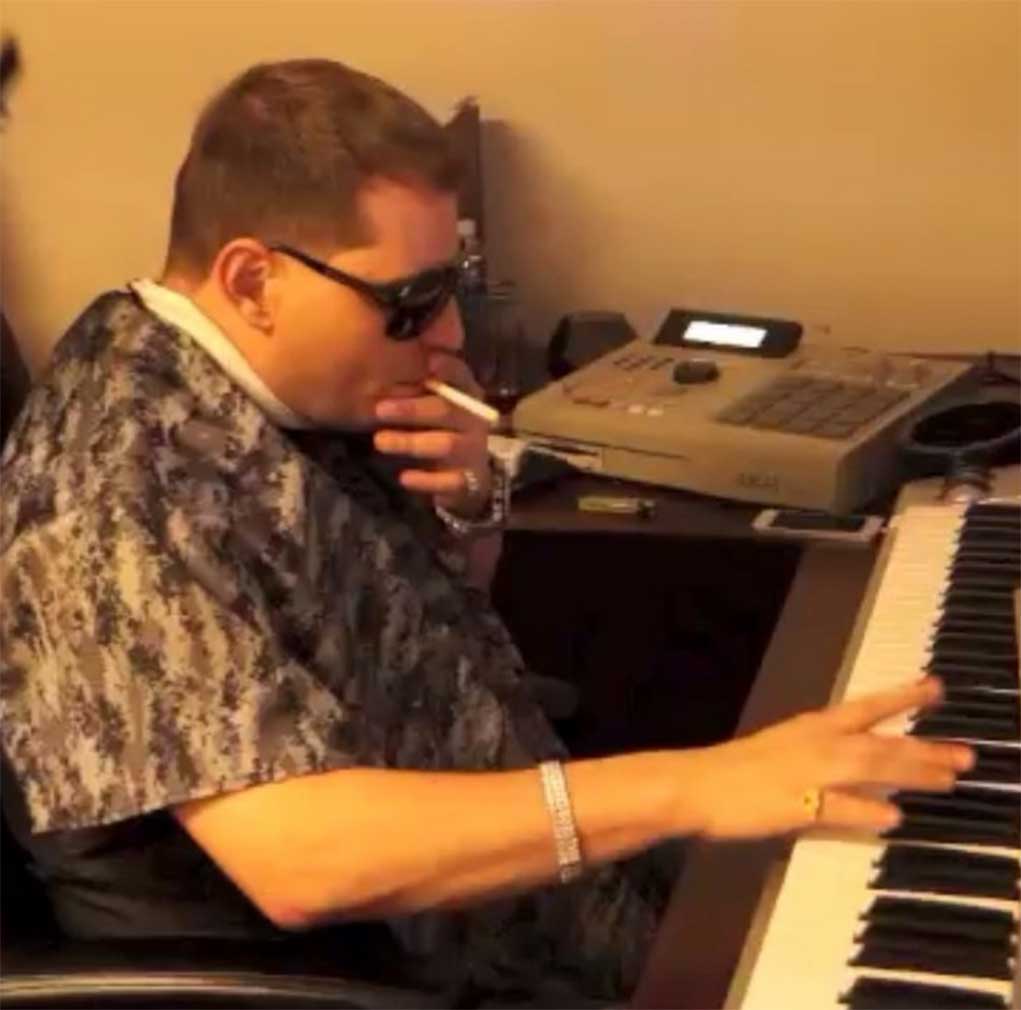 Mega washed up producer Scott Storch is bankrupt but thinks Chris Brown, Rick Ross, and Tyga will get him out of debt.
After producing hit records in the early 2000s, Storch compiled a fortune of over $70 million, and a coke habit that was even more.  Recently, he admitted to be flat broke and not having more than a $100 cash and still a bunch of debt.
Now he thinks talents like Chris Brown, Rick Ross, and Tyga are going to make him rich again as they collab on projects together.   The chunky producer who somehow didn't lose any weight while addicted to drugs, has a new label that has already signed Mario.
In case you were wondering what kind of mastermind Storch is.  Here's a clip of him working on a track, while getting his haircut…and smoking a cigarette.  Give this guy $70 million more and he'll surely blow through $80 million.