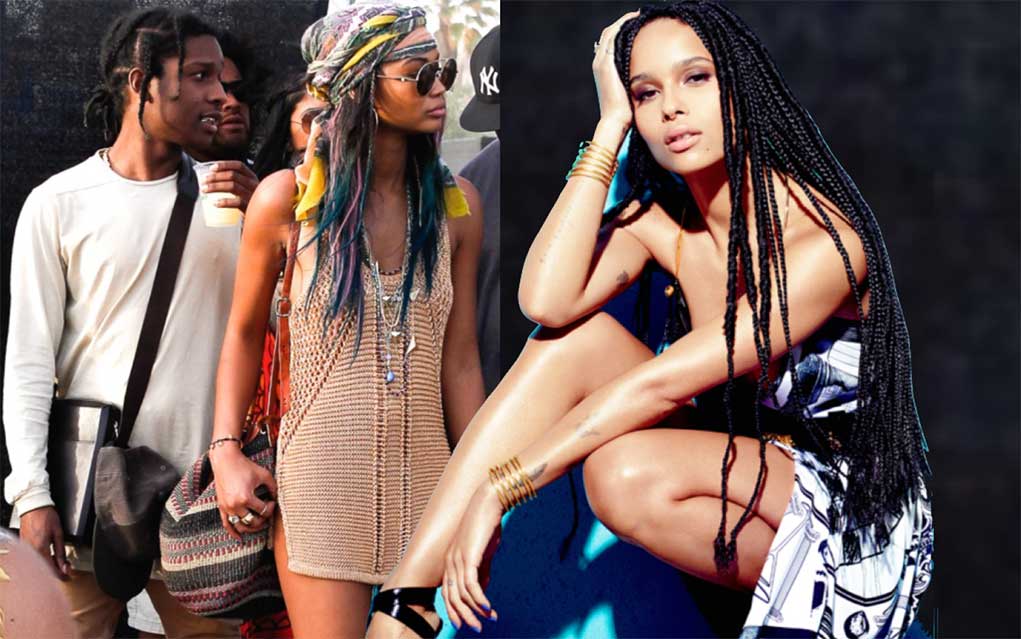 "He used to lock me in his dressing room so he can go f*ck his groupies." – Chanel Iman
HSK Exclusive – A$AP Rocky may have recently rolled out his account of an acid-fuelled orgy he says he shared with nine women … but no matter how deep his attraction for Zoe Kravitz, she isn't one of them! Just ask Chanel Iman. Know why? We're told it was none other than Rocky's very own ex who squashed any chance the rapper might've had rock'in with Zoe!
"Chanel told Zoe that Rocky is a promiscuous sex addict."
According to our source, A$AP Rocky's attraction to Zoe Kravitz is the real reason why Chanel Iman called it quits! But before Chanel bounced, the fashion model was sure to hip Zoe to the "real deal" with A$AP Rocky.
"Kravitz told A$AP Rocky to kick rocks!"
Dig the Drop:
"Rocky used to take Chanel on tour. After Rocky's performance he would have his security lock Chanel in his dressing room and run back to the bathroom and BANG the groupies from the audience that were picked out by his A$AP roadies & crew."