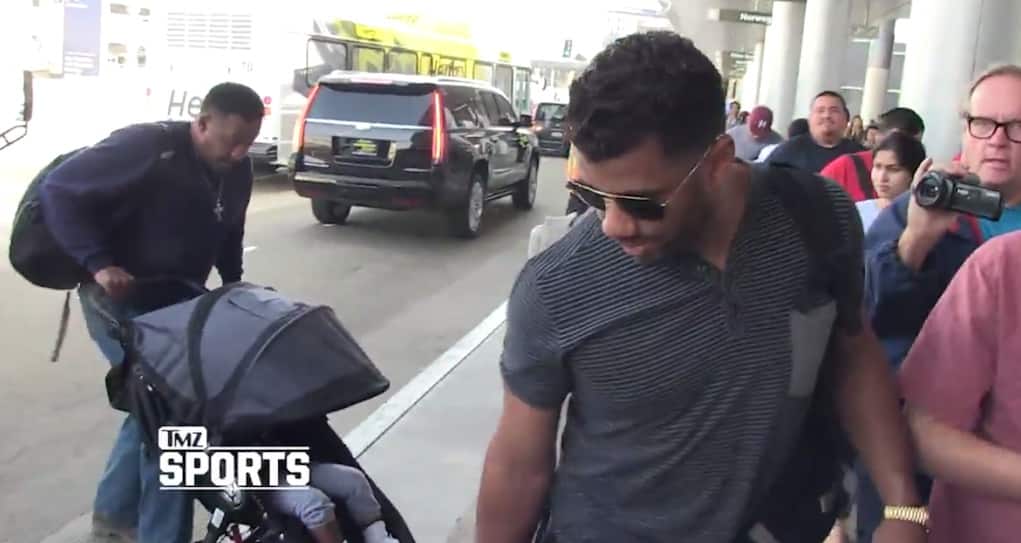 Who still thinks Ciara and Russell's relationship is a PR stunt?
The two have been dating for almost a year, and even though Future has let it be known he doesn't approve of Russell playing stepdaddy to his son, the NFL player is giving the rapper the middle finger by going on a solo trip with Future Jr.!
Ciara was nowhere in sight when Russell and Future Jr. pulled up to LAX for their flight. Ciara is currently in Africa filming a music video, so the two of them were probably jetting off to meet up with her.
I would love to hear what Future has to say about this, too bad his azz was hit with that gag order!