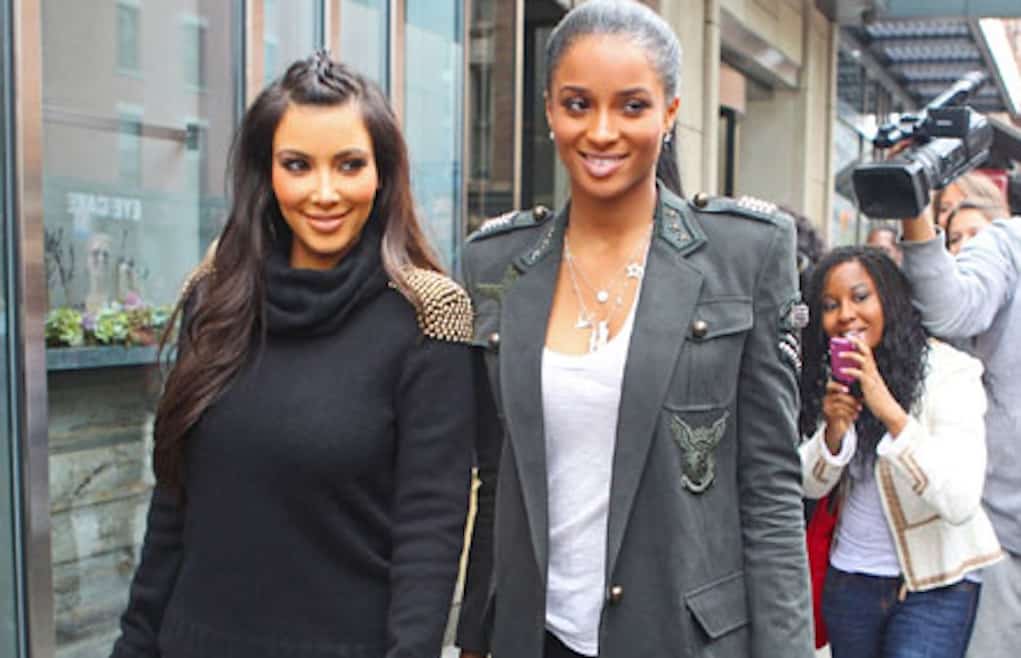 Kim Kardashian and Ciara used to be the best of friends, but their friendship is now over according to sources.
Kim and her klan were not invited to CiCi's wedding to Russell Wilson, and the singer has also unfollowed the entire family from her social media accounts.
It seems like there wasn't a big fight or some drama that caused the split, insiders says CiCi distanced herself from Kim at the request of her Russell.
Russell told Ciara Kim and her family have a "bad reputation" in the NFL, and everybody knows they have the tendency to "sleep with their friends men."
In case you forgot, Kim has been ran through by a bunch of NFL players, including Reggie Bush and Miles Austin, and we all know how Kim, Khloe and Kylie love to sleep with their BFF's boyfriends and exes.
But doesn't that make Russell wonder what kind of woman he married? If Kim and them are h*es…and Ciara was friends with them…what does that make her?
Things that make you go hmmm….