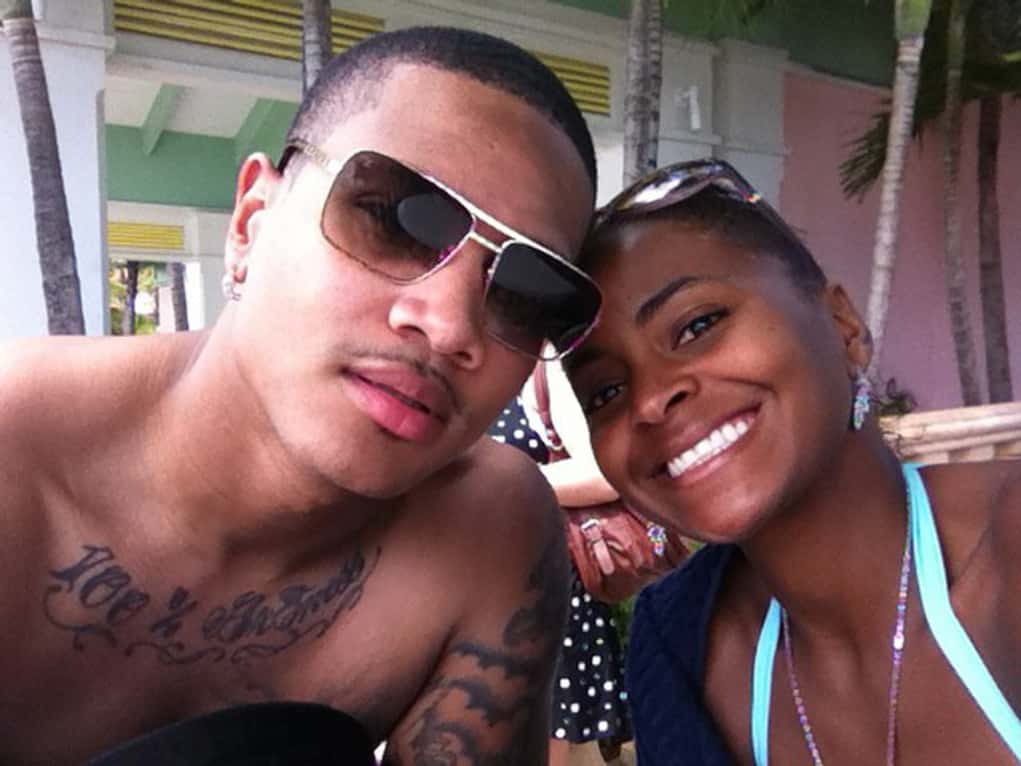 Basketball Wives star, Royce Reed, put her ex, Dezmon Briscoe on blast last night after he was sending her texts.
The two had a very public breakup in the past which involved a bunch of texts and DMs being posted online.  Now the one time Tampa Bay Buccaneer, Dez, who has a baby on the way, was reaching out to Royce who was having none of it and wanted his baby's momma to know about it.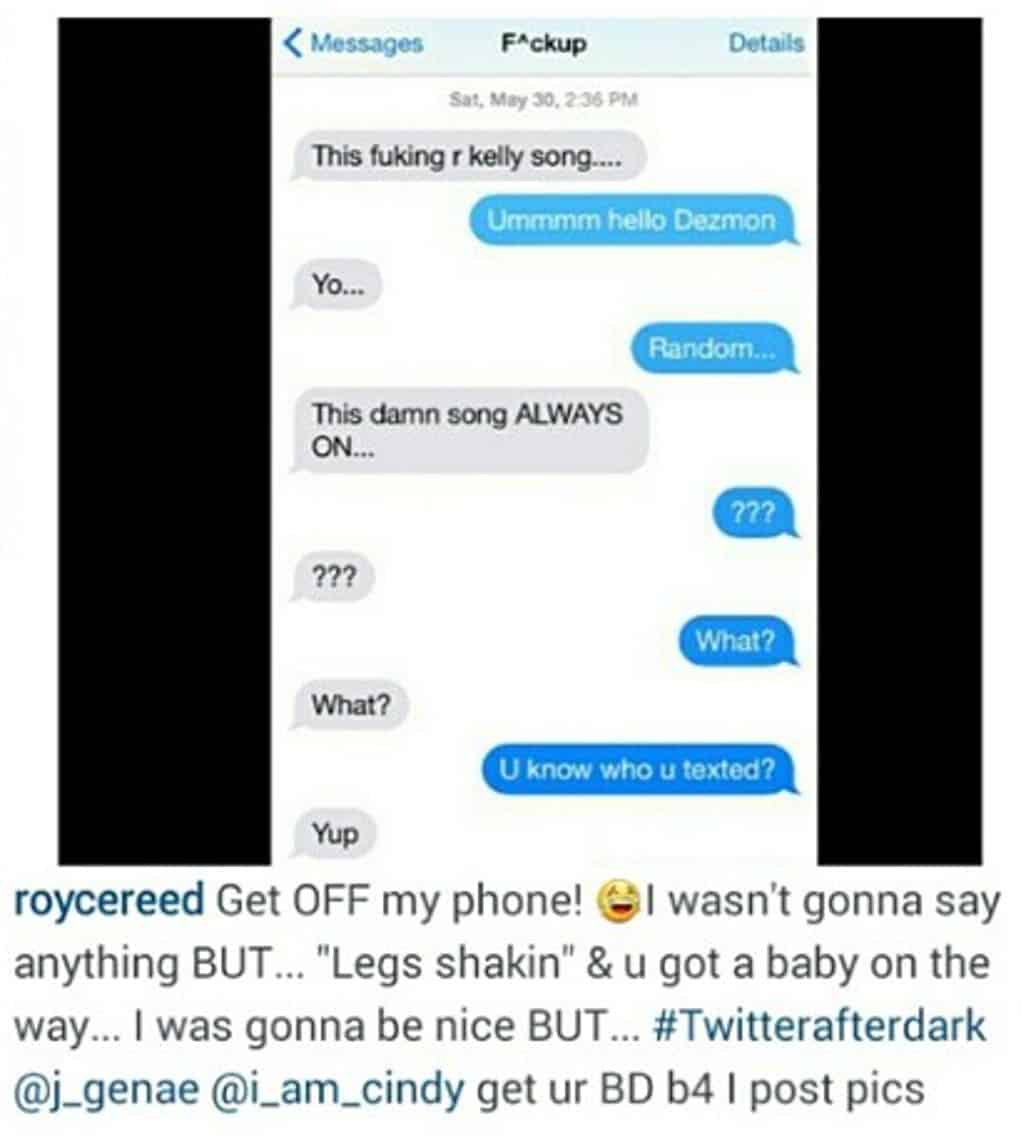 "Get OFF my phone! J I wasn't gonna say anything BUT…"Legs shakin" & u got a bab on the way..I was gonna be nice BUT…#Twitterafterdark @j_genae @i_am_cindy get ur BD b4 I post pics"
She later deleted the screenshot of Briscoe sliding into her texts.
[h/t RhymesWithSnitch]