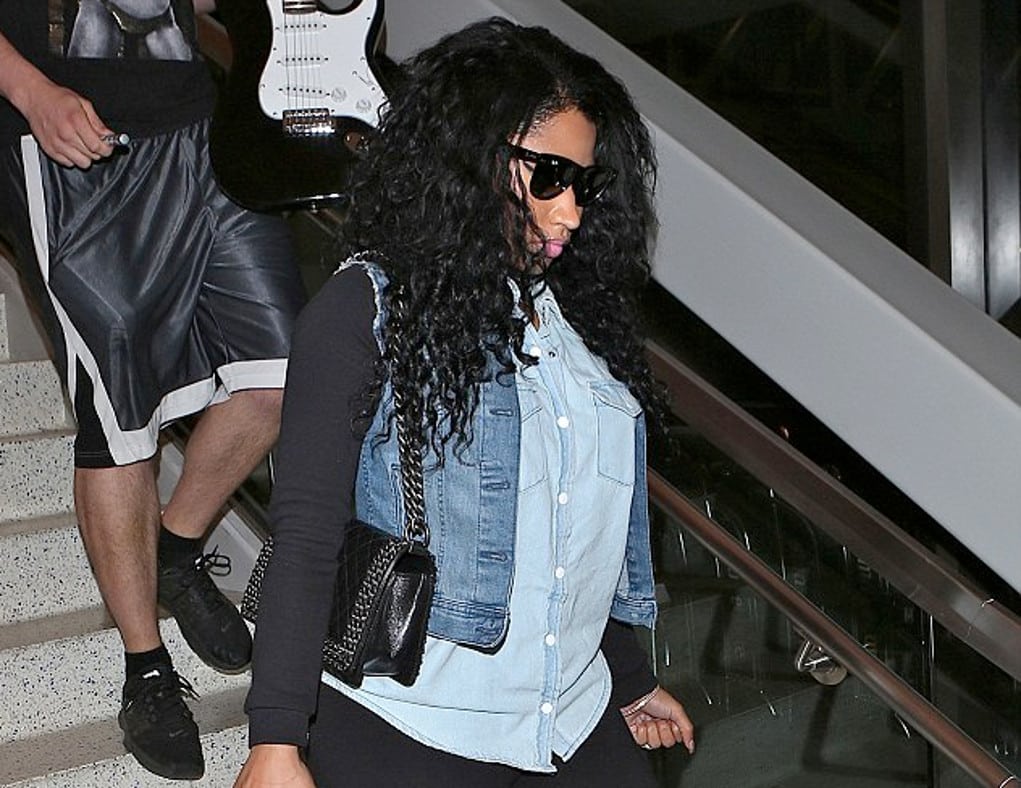 Nicki Minaj could be pregnant with Meek Mill's baby…
Photos of Nicki have surfaced and she's looking chunky and wearing baggy clothes which is unusual for her.  On top of looking pregnant, Minaj is on tour with her man, Meek and they've made requests that scream pregnancy.
According to MTO, Nicki's tour manager has contacted multiple venues to let them know that no cigarette or even weed smoke will be tolerated wherever she performs.  Meek's camp has followed suit and made the same requests.
Looks like some baby fat pushing out around her stomach in this pic.