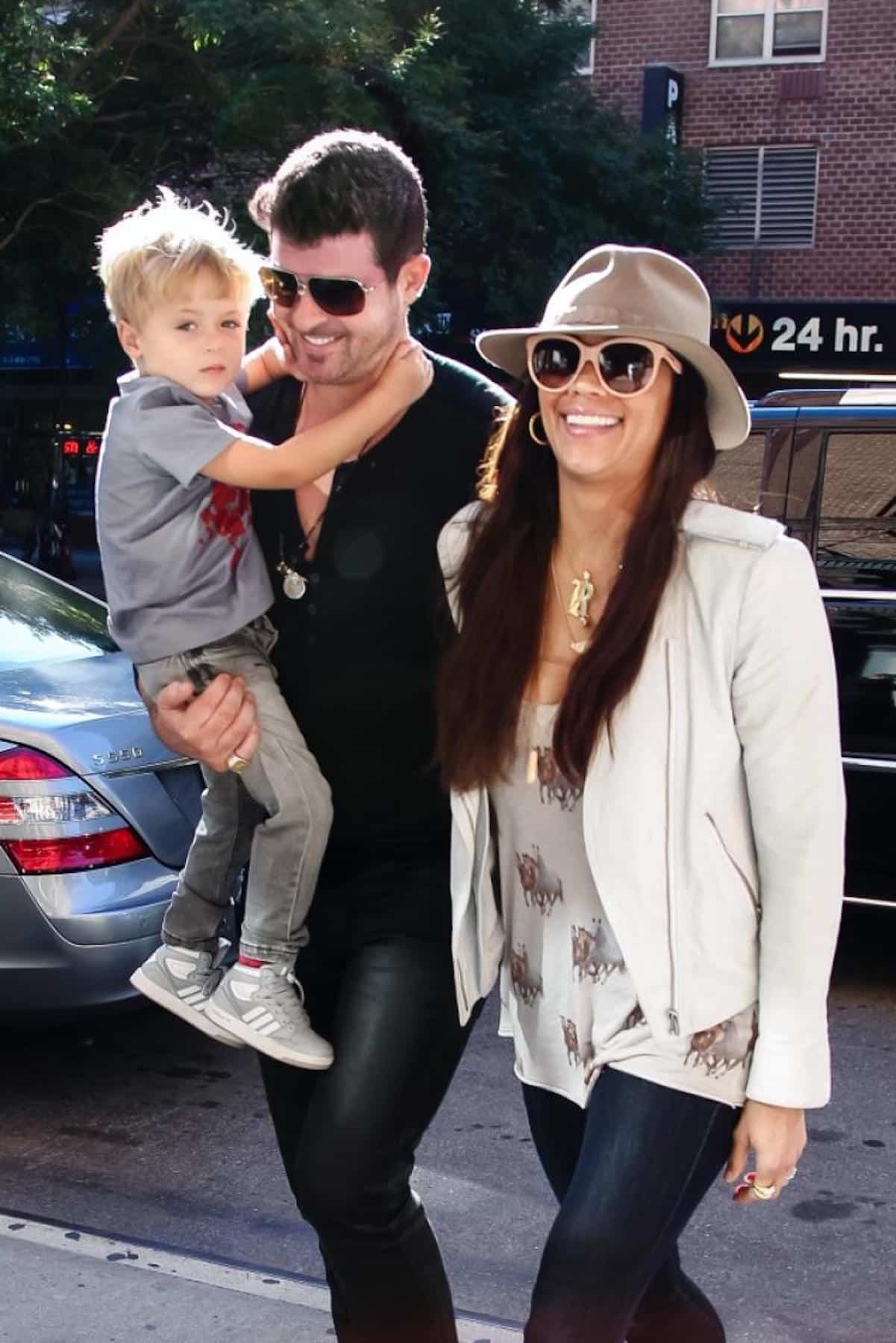 Robin Thicke just lost custody of his son after his ex-wife Paula Patton dropped some bombshells during their ongoing custody dispute.
On Thursday, an L.A. judge granted Patton a restraining order, and ordered Thicke to stay away from her, their 6-year-old son Julian, and her mother, Joyce Patton.
Patton accuses her ex of emotional abuse, physical abuse, infidelity and drug and alcohol addiction.
In the court docs, she says she caught him having inappropriate contact with a masseuse, and she accuses Thicke of inviting his drug dealer to their son's third birthday party!
"Robin became so enraged that I had interrupted his 'massage' that he broke down the locked door. Robin became physically violent with me. He pushed me down and kicked me. [He] admitted to me that he had a drug and alcohol problem and that it was affecting his behavior."
She also described the time he hit her with a closed fist while they were at the Cannes Film Festival in 2013.
"We began fighting. Robin hit me with a closed fist to my upper body and then pushed me onto the ground." – Paula Patton
Although the physical abuse allegations were "unfounded" the judge still granted the temporary restraining order to protect Patton and her son.