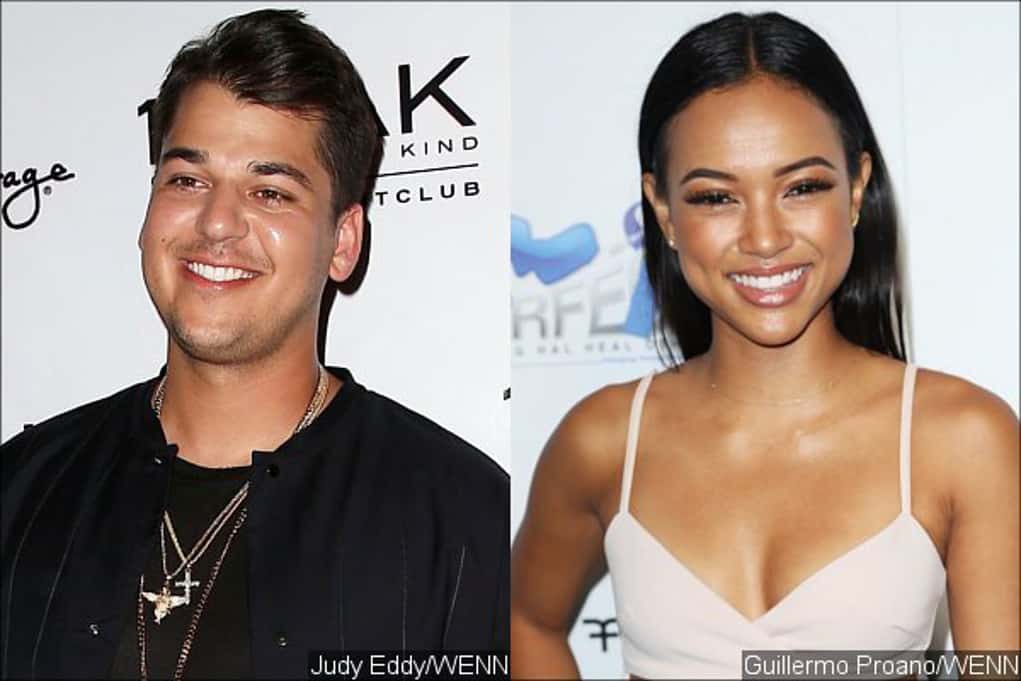 Ever since he posted a photo of their text conversation online rumors have been circulating that Rob Kardashian is dating Karrueche Tran and he is – just not how he wants.
The Keeping Up With The Kardashians star has been played by his recent love interests.  Ex, Adrienne Bailon put him on blast for cheating and let the world know that Rita Ora was using and abusing the Kardashian boy.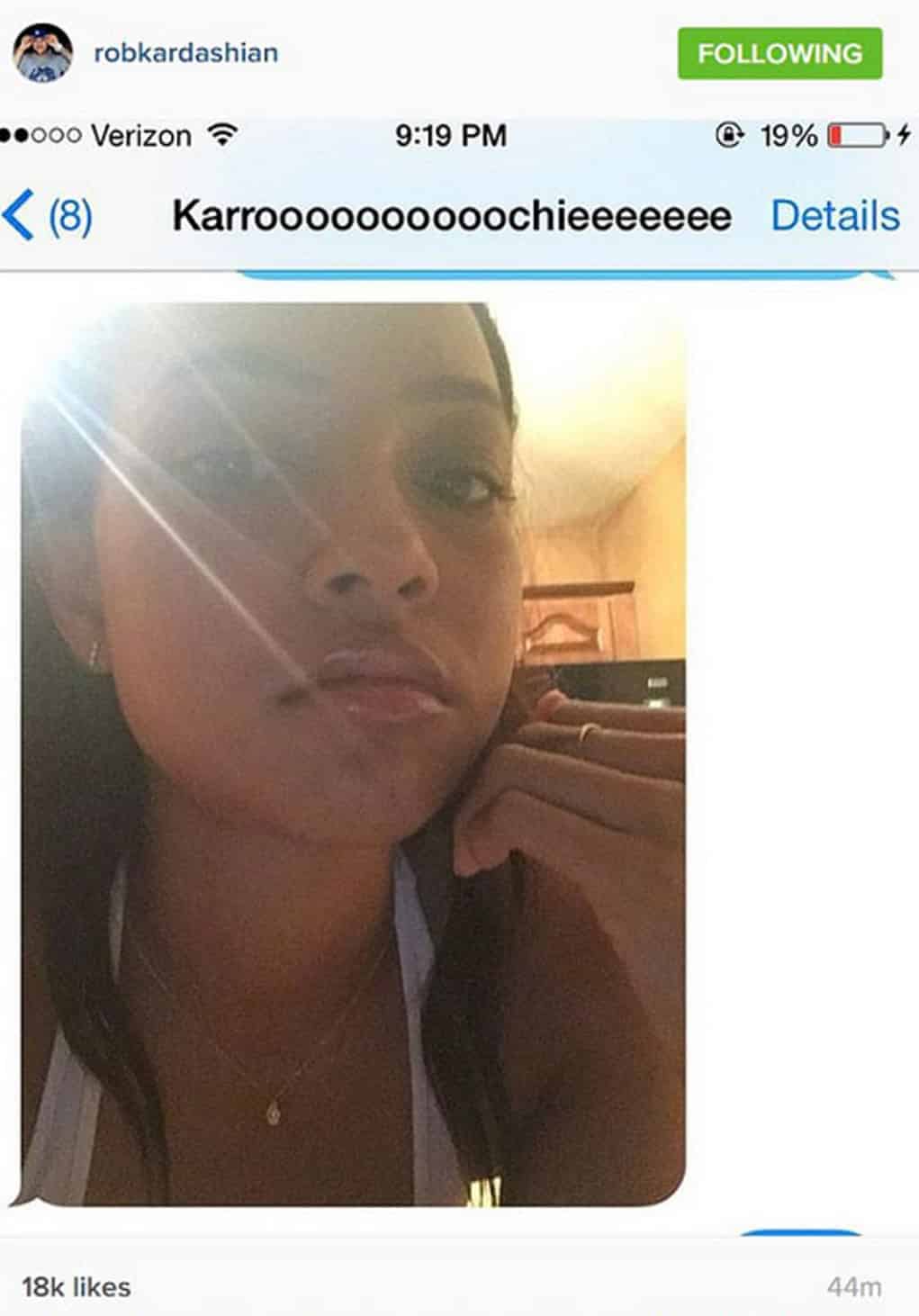 After seeing evidence of Karrueche Tran dealing with Rob a lot of people wondered in what way they were together.  A source reveals that Tran does go and hook up with Robby, but only when she has nothing better going on.  For her it's only "friends with benefits."
She was using Rob to fill in whenever her and Chris Brown were fighting.
"Whenever she was on-and-off with Chris [Brown] she'd go over and party with him."
Looks like it will be some time before Kris Jenner can get Rob on camera saying his vows.