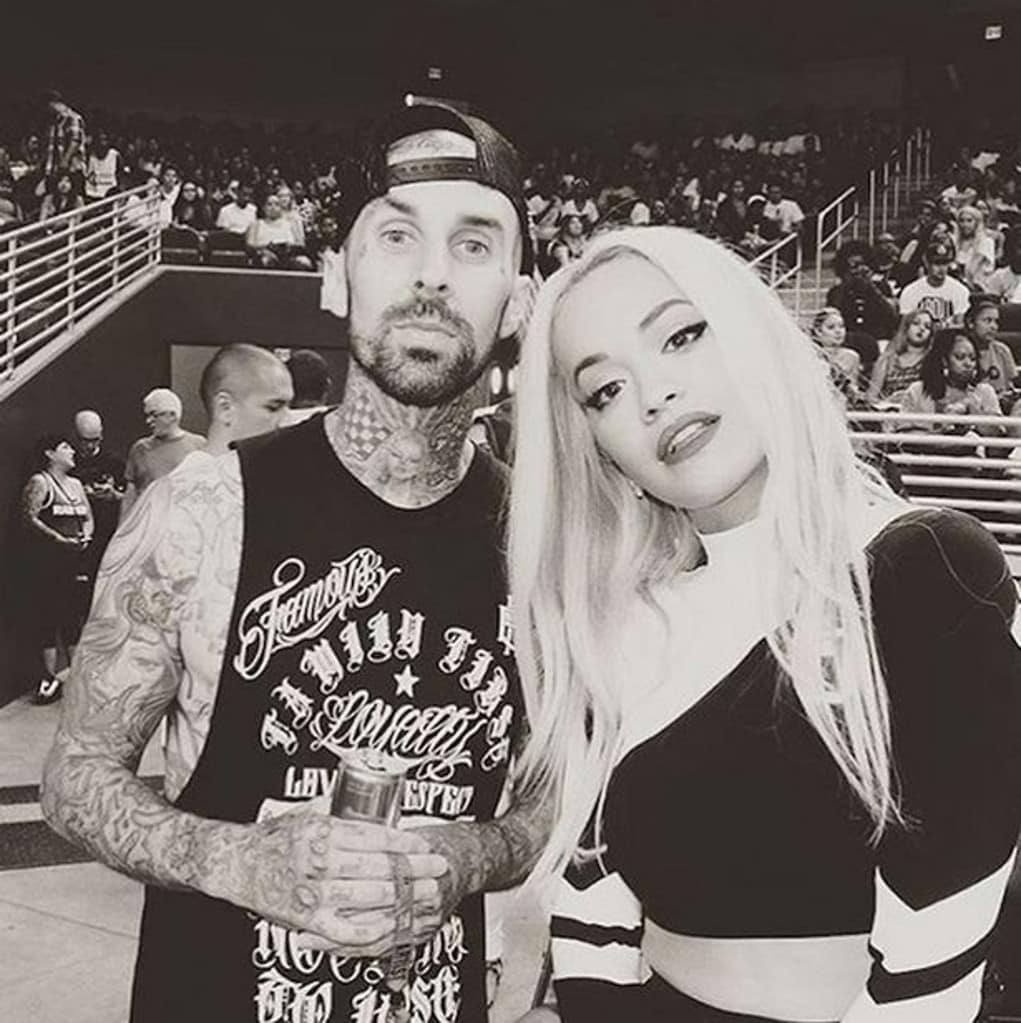 Rita Ora is dating Blink 182 member, Travis Barker.
Last we heard, Rita was smashing Wiz Khalifa, but looks like she has moved on to another heavily tatted musician.  The two met at the Power 106 All-Star Game recently and it was the R&B singer who went after the guy.  They linked up shortly after and have been inseparable ever since.
"Rita sought him out and gave him her info.  They have been together every day since."
The 39 year old rock n' roller is loving his time with his new girl, "He's really into her," a source close to Barker adds, "He likes interesting women and she's beautiful."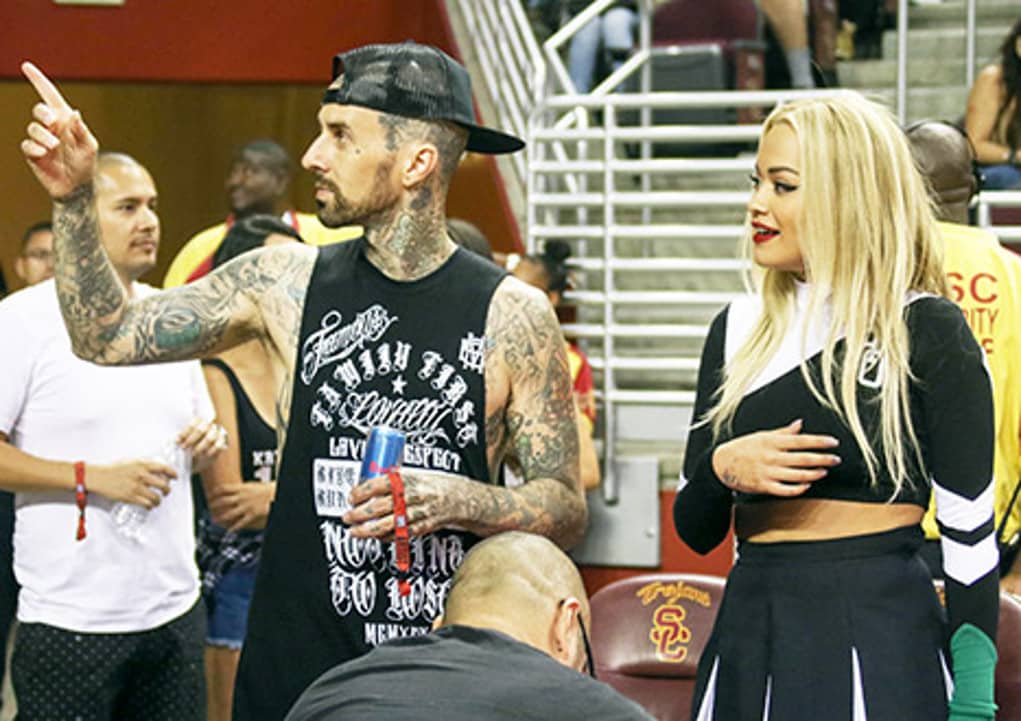 Barker is older and has two children, an 11 and 9 year old, and was last linked to bombshell UFC ring girl, Arianny Celeste.  Word is, Travis and Ora have connected over their passion for music and look like they might be serious soon.