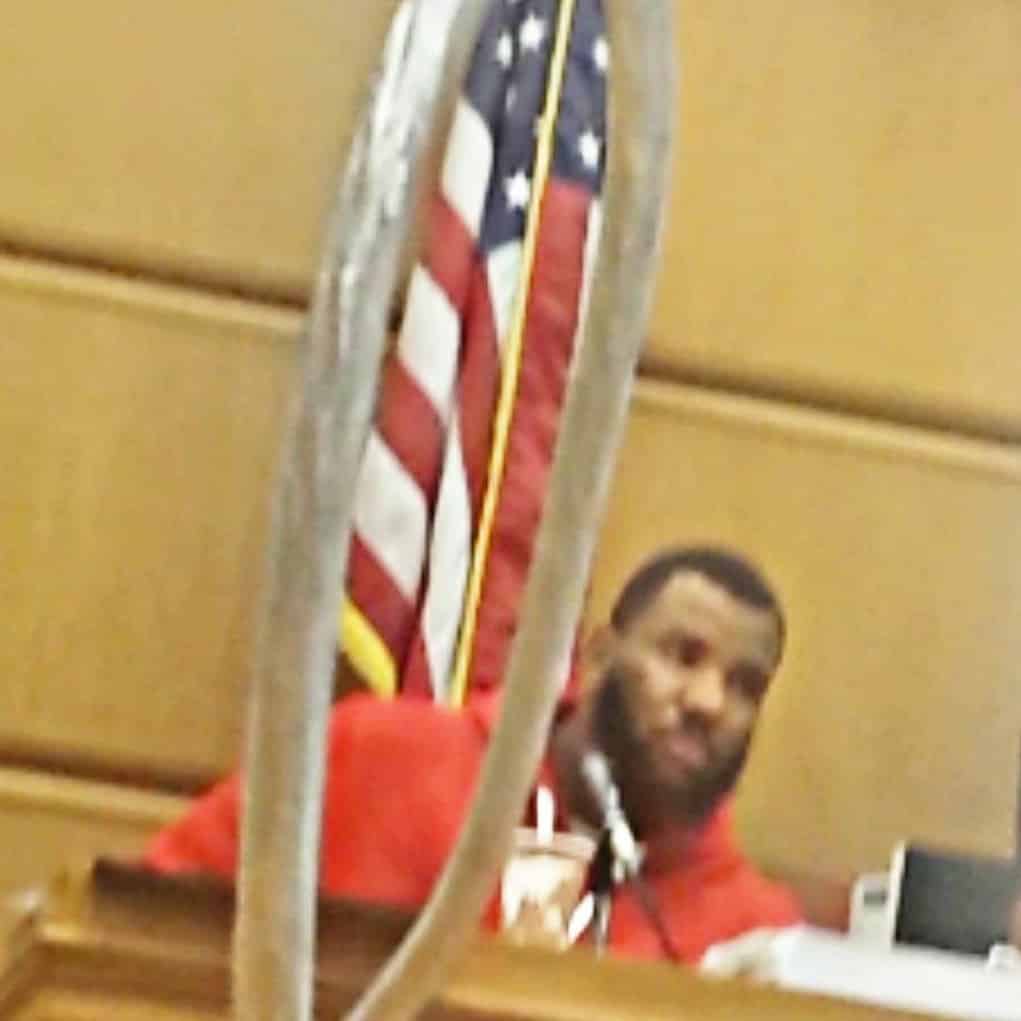 40 Glocc is exposing The Game for snitching on the stand.
A couple years back, 40 and Game had beef and Jayceon cornered him and beat him on camera.  He later dropped a video of the beating online and even put up a website for it.  Glocc fired back with a lawsuit for assault and battery and for damaging his reputation.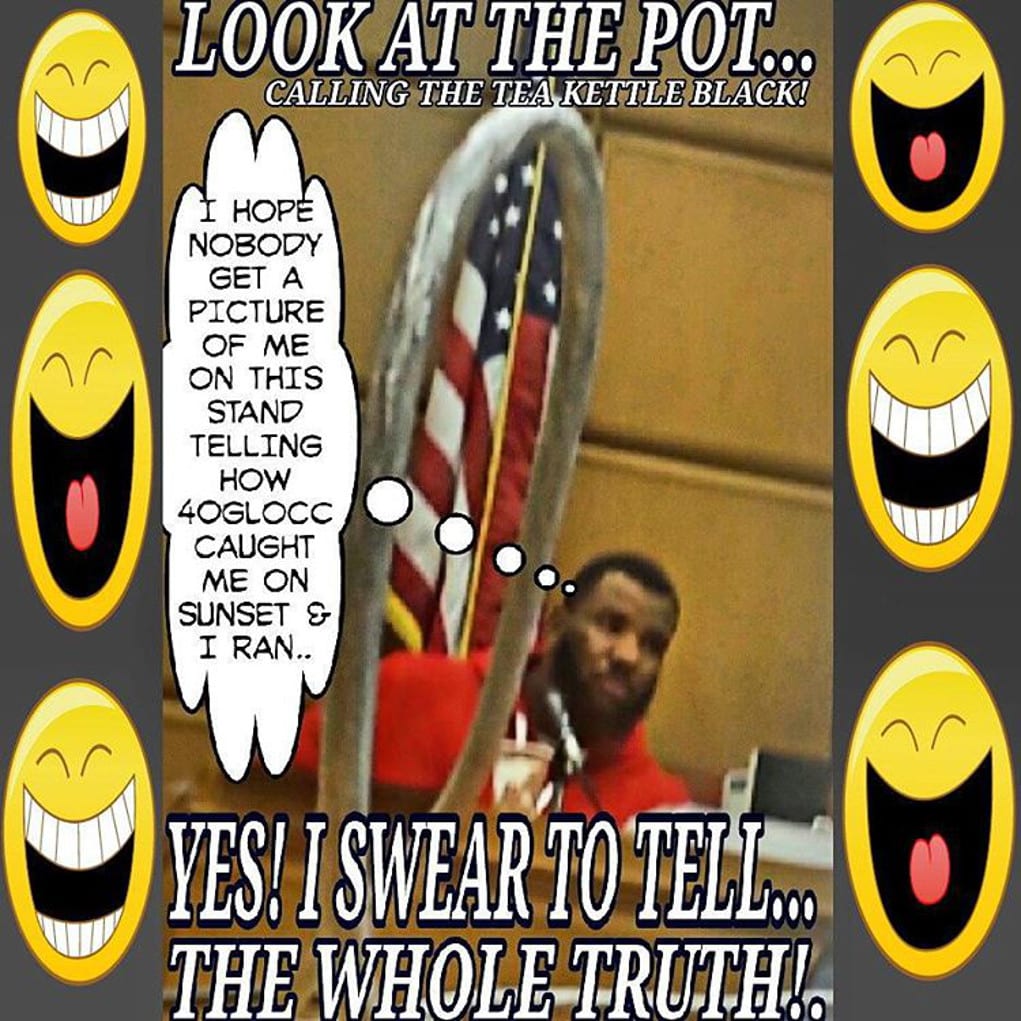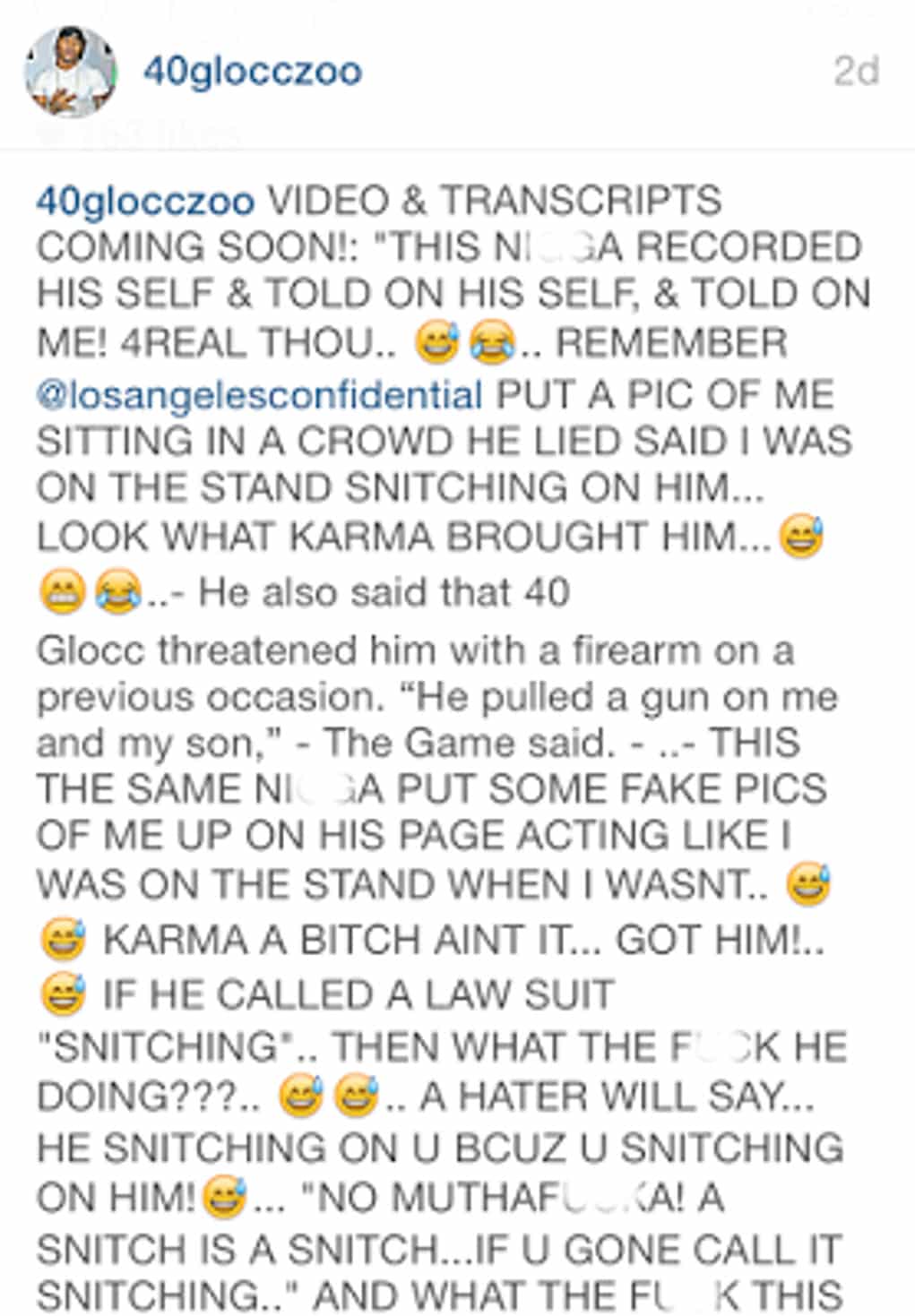 Now he's saying that the Compton rapper is telling authorities things on the stand that he doesn't need to.  40 has posted photos on Instagram of Game giving testimony, and during it he said that Glocc pulled a gun on him and his son.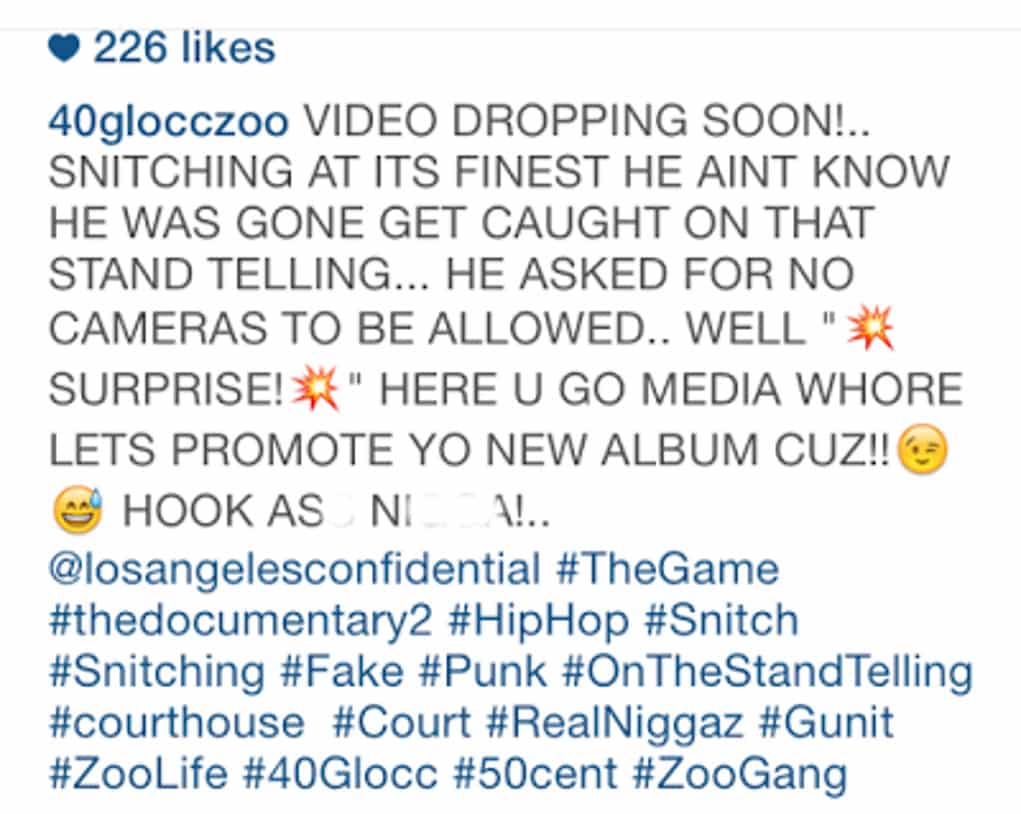 The dude even put up Game's home address for another crew he has beef with to know where he sleeps at.   If you thought this Game/40 Glocc thing was a mess before, just wait.