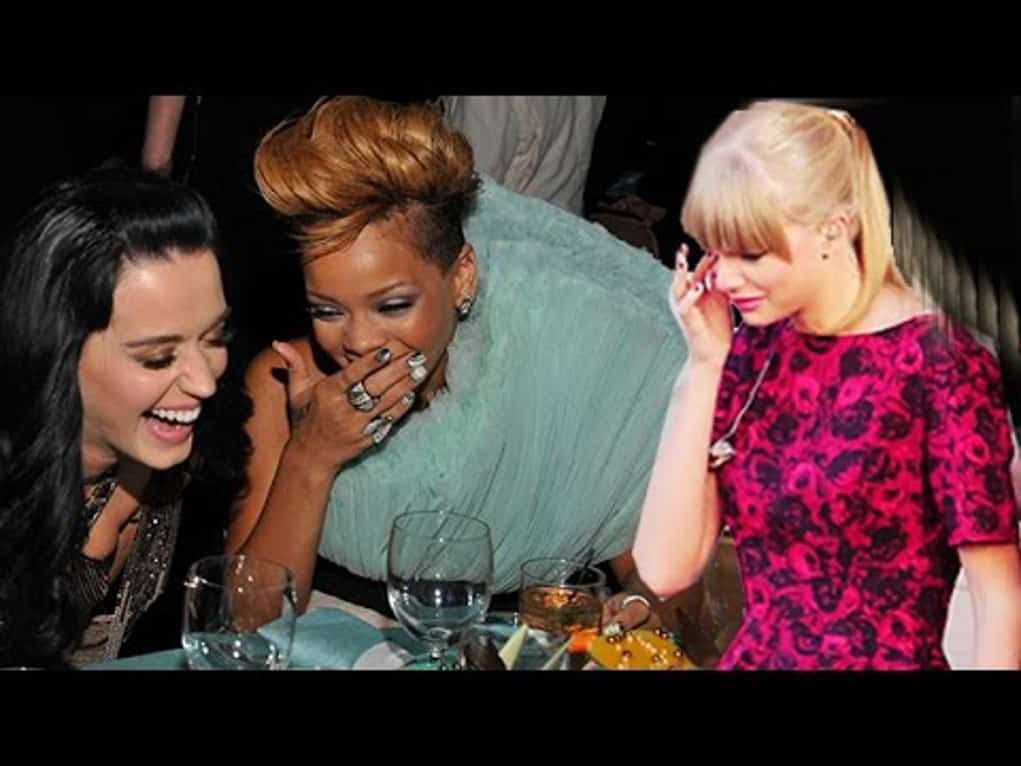 Rihanna is working on a "brutal" diss track aimed at Taylor Swift.
A year ago, Taylor Swift vocalized her displeasure with female singers who are "over sexualized" to sell records.  Many thought this was an indirect shot at Rihanna and Nicki Minaj.
Then last week Nicki Minaj tried to throw low-key shade at Taylor Swift after the MTV VMA "Video Of The Year" finalists were announced.  She hinted that it was her banging voluptuous body that led to her not getting nominated, and Swift was because she is a tall waif.  Taylor picked up on the dig and called Nicki out on Twitter.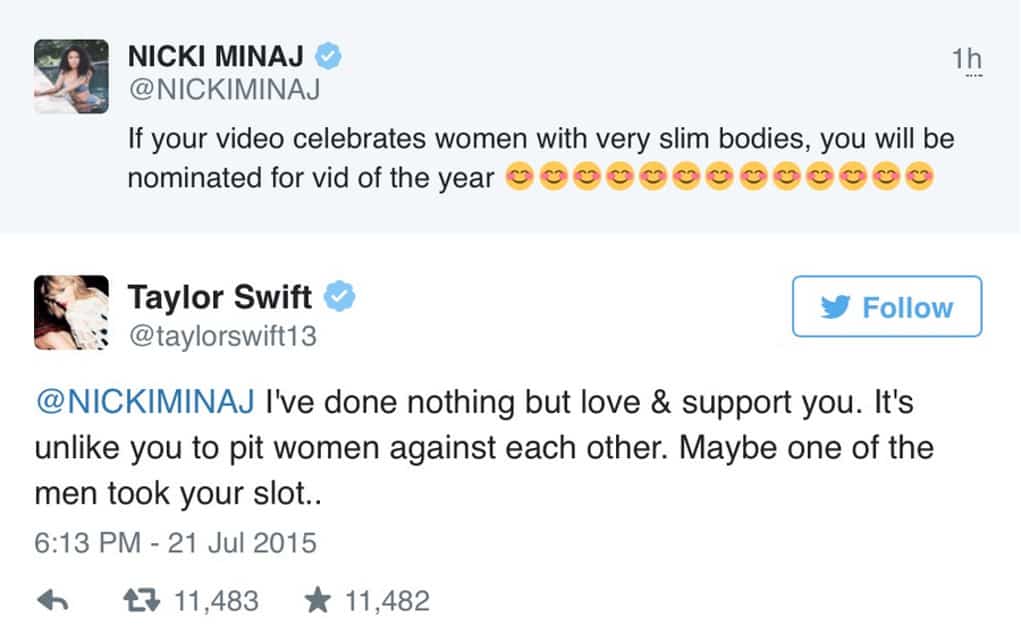 Minaj played it off like she wasn't speaking to "anyone particularly" although there's not many women nominated for this year's "Video Of The Year."  Seemingly the whole of the internet got on board and picked sides, as the discussion turned into a race issue with some.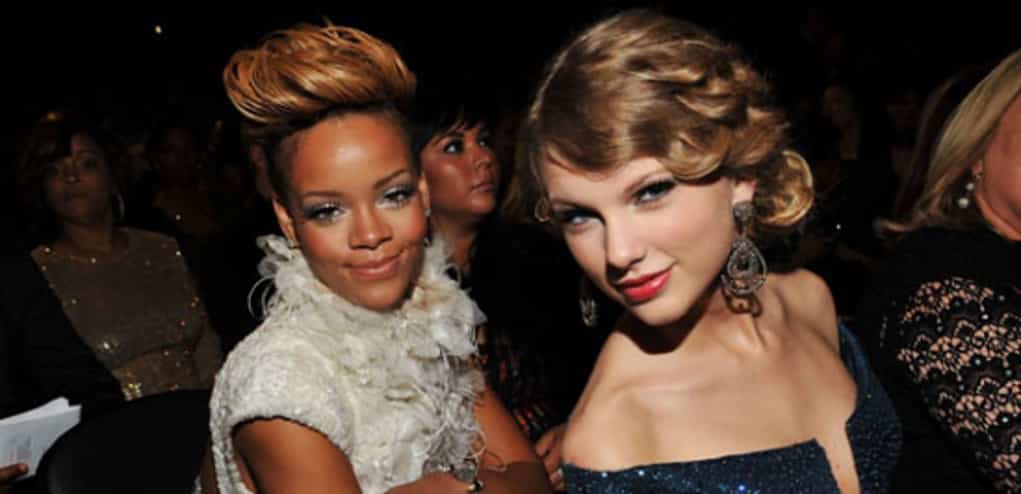 Now Rihanna is getting back in the conversation and looking to put Swift in her place with her 'holier than thou' attitude.  RiRi is going to drop a diss track, and she is going in hard:
Rihanna is recording an "aggressive" and "brutal" song about her HARSH feelings for Taylor Swift.