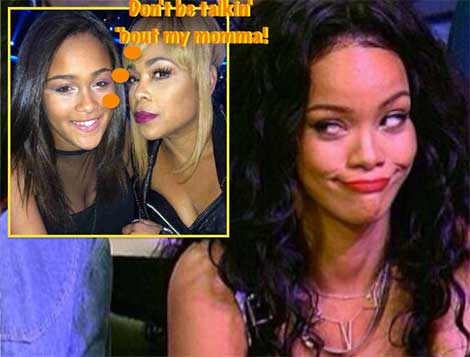 The last thing T-Boz's teen daughter is gonna do is sit back in silence while Rihanna rags on her moms. Chase Rolison — the 13-year-old daughter T-Boz and Mack 10 share — just got in on the social media beef on RiRi, set off by T-Boz and Chilli.
"She [Rihanna] needs to respect TLC." -Chase Rolison
The jump-off happened late last week, while T-Boz and Chilli were touring in Australia. The duo came with a comment from Down Under… firing shots at RiRi for selling sex rather than music.
"Every time I see you, you don't have to be naked. It's easy to sell sex. It's hard for us to say anything because any time we do, they say 'Oh TLC must be jealous' but I call a spade a spade."
-T-Boz, to Rihanna
RiRi responded by reminding the duo… that they were playin' like the pot calling the kettle black…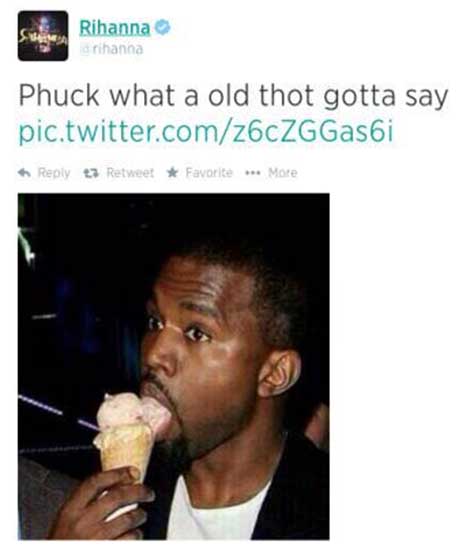 Enter T-Boz's daughter: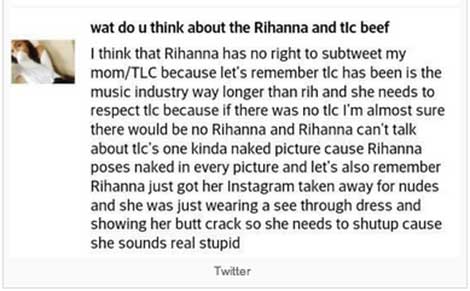 Chilli has since checked in:

Was Left Eye the talented glue that held TLC together? Of course! Just ask Pebbles.