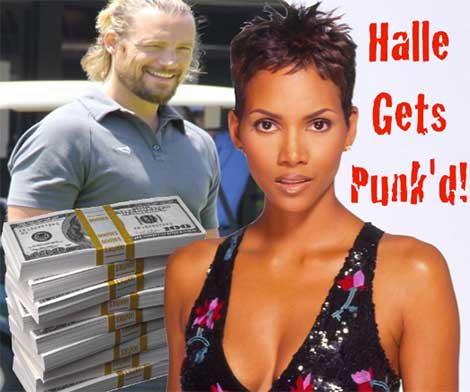 Gabriel Gets Estimated $323K Plus $300K In Legal Fees…
Halle Berry picked him, and now she's been ordered to pay him… 16-Rack$ in monthly child support!!! That's right! Gabriel Aubry has pulled a pass-go on the monopoly board — on top of being secured with monthly parental paper FOR THE NEXT 13-YEARS, Aubry's also landed an immediate $115K in retroactive support, and $300,000 in attorney's fees, from Halle.
GET THIS: That's while he and Halle share equal custody of their daughter, Nahla!
We're talking about the same dude who, back in 2011, was exposed as a RACIST… who "constantly demeaned, abused and called Halle the N-word… and he insists Nahla is white".
Associated Press reports:
"Los Angeles Superior Court Judge Scott Gordon signed off on the agreement, which also calls for Berry to pay for Nahla's tuition, but she and Aubry will split health care costs."