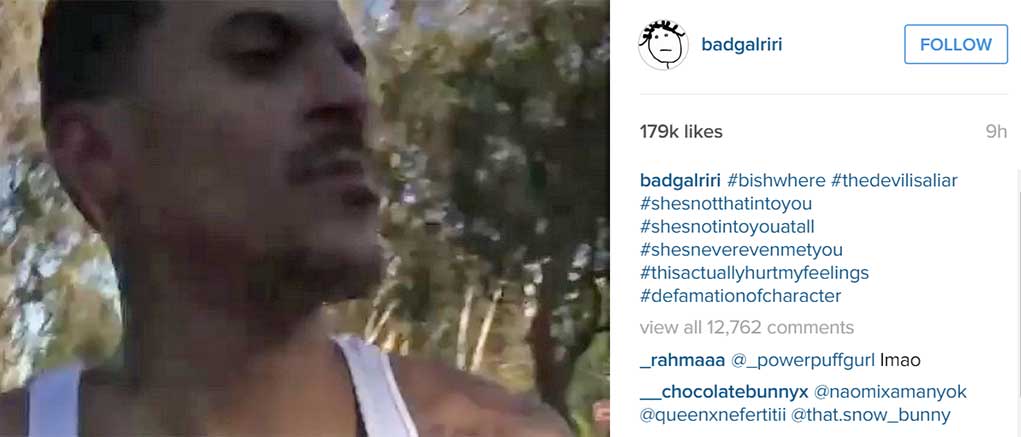 The mystery of Rihanna and Matt Barnes' alleged hook-up really boils down to a 'He Said, She Said' situation. According to the IG bomb she just put out there, RiRi's 'we never even met' message couldn't be more any more.
On the other hand, Barnes' account told in front of paparazzo cameras doesn't appear to be as clear. That's because "past the crush" comment could be taken one of two ways: 1. The crush has elevated to the next level; 2. He's not feeling Ri anymore. Just ask Gloria Govan.
"bitch betta have my tickets … if she wants to go to dinner she gotta pay thoough, she got that money" -Gloria Govan
What's out there …
"rumors between the two sparked a while ago after the Memphis Grizzlies player made it clear that he was feelin' the Barbados beauty. He made her his #WCW (Woman Crush Wednesday) on Instagram a few months ago, and would flirted with her over Twitter a couple years ago when she sat courtside at his Lakers games.

She sure did pay Matt some attention with the IG bomb she dropped on him last night."