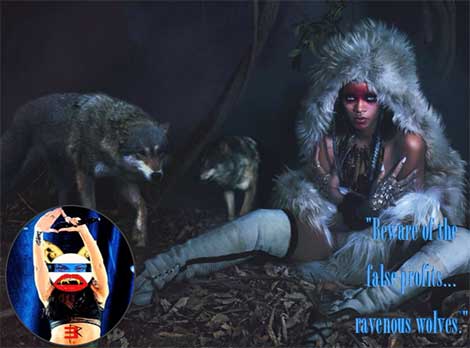 Could the monster, RiRi claims to be in her head, have led Ms. Badgal to shed her sheep's clothing? I don't know… but one thing's for sure — RiRi's finally letting her wolf-ish-ness all hang out! Jusk ask Hova!
"The September cover dubs her "The World's Wildest Style Icon" and refers to her as "Badgal."
Rihanna dropped the dark set of images, taken during her shoot for W Magazine. The pictorial release comes shortly after RiRi and Eminem kicked off their 'Monster Tour.' Reports reveal… the Rosebowl event sparked chaos involving concert-goers.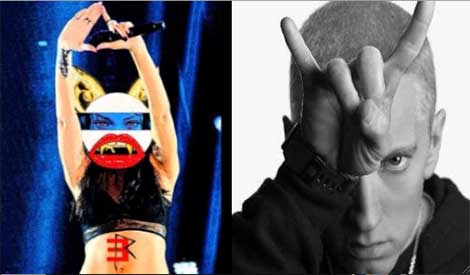 KNBC 4 reports:
"Seventeen people were arrested at the Eminem and Rihanna concert Thursday night at the Rose Bowl in Pasadena, police said. Five suspected scalpers were arrested, along with nine people suspected of public intoxication – two of whom were hospitalized for treatment of inebriation, police said. Two other arrests were made for outstanding warrants and another was for suspicion of spitting on an officer. The arrests were made before, during and after Thursday night's concert."