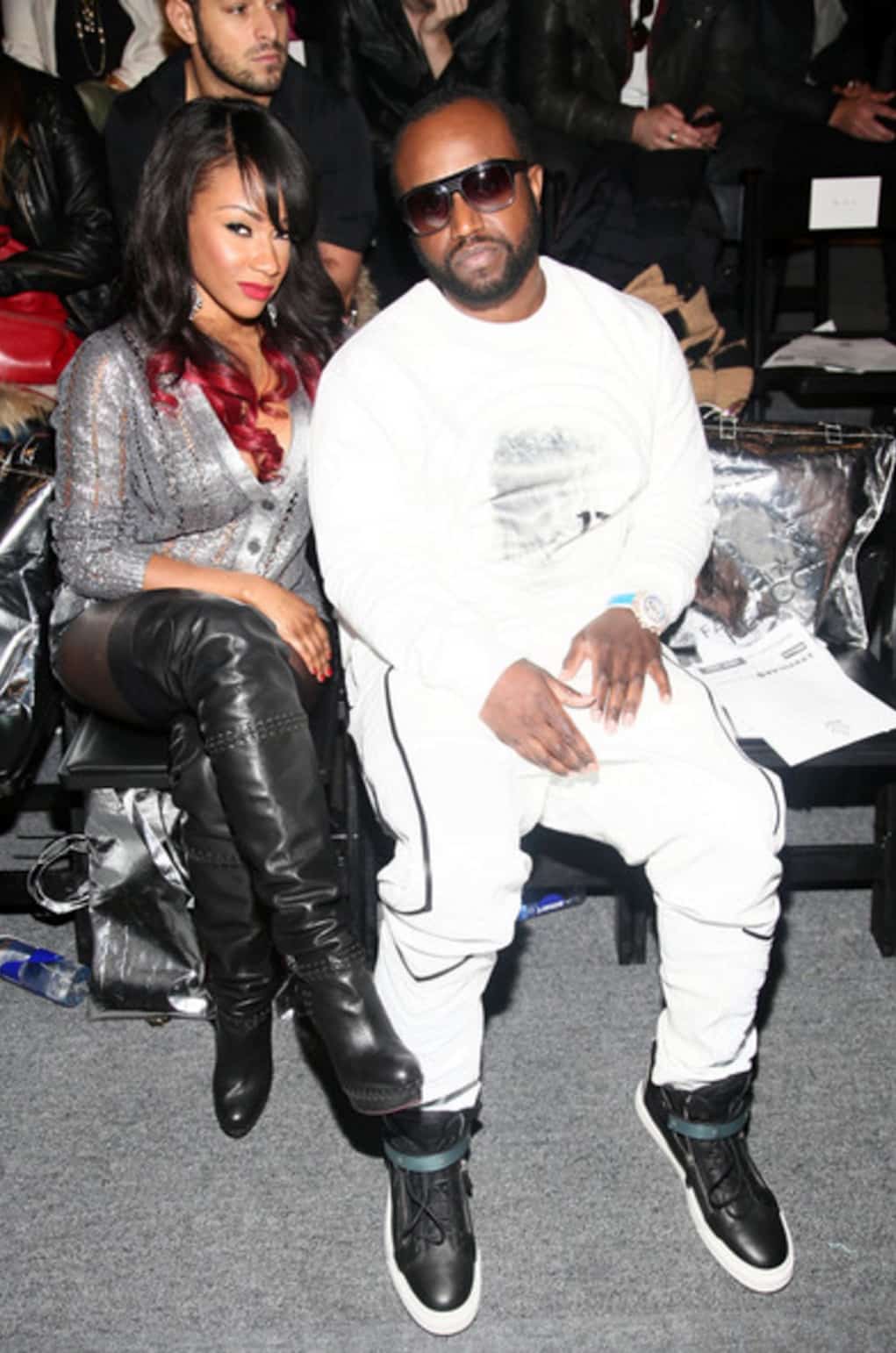 Celebuton Cocaine Cowgirl?
HSK Exclusive — Rick James said it best: "Cocaine's a Hellava Drug." And now, Rico Love …. and, homey's wifey 'weave specialist' Rachel Thompson (who's also his wife's twin sister) … may know exactly what Rick James was talkin' bout. Don't believe me… Just ask the couple's fam, Future!
Word from the streets reveals … Rachel — who is founder of Pikesville, Maryland weave destination "Celebuton Hair Extensions" — "was recently indicted for being an accomplice for her husband's drug trafficking ring." We're told the posh lookin' salon may have been serving up a lot more that just weave n' whip services, if ya know what I mean.
"Rachel was using her hair salon as a front because she was really moving drugs for her husband."
From the details we're learning, it appears that Rachel was busted about a week ago. According to a street source, " if the law starts squeezing on Rachel's neck, she's liable to snitch on her husband's crew." Now, the apparently estranged Rico and Rachel are going at each other on social media! Peep how it's going down, after the drop …
The drop:
"Rachel wasn't just a video chick, she was a hustla too. If I was Rico and them, I wouldn't being taking her phone calls."