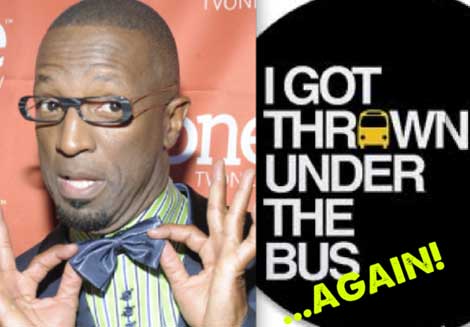 "Find as many hoes as you can, I might fly one in." ~Rickey Smiley
HSK Exclusive – The man who once served Rickey Smiley up with random jumpoffs has returned … with a vengeance! We've exclusively landed another set 2010 email exchanges between Rickey and Triggs … with the comedian revealing more of his freaky fetishes.
Now, not only is TV One's golden boy being outed for his M.O. of smashing as many "hoes" as possible … he's also being exposed for being a bottom boy who likes his backdoor slammed!!! Don't believe me.. Just ask 'Triggs'.
"Because straight men beg for anal … [but] he still loves his hoes and bitches."
For any of you who may question if Rickey Smiley is rscomedy@yahoo.com, we've dug up confirmation that he is. Know how? Smiley stated that himself … through this 2009 Tweet:

Check out this sizzling tea: