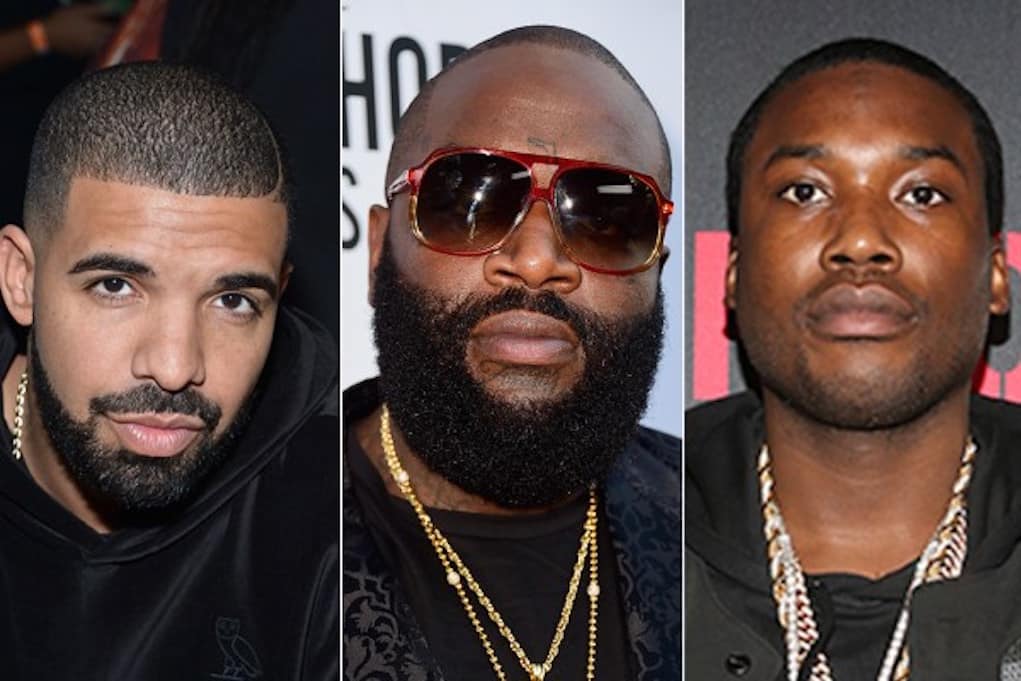 Rick Ross was just inserted himself into the never-ending Drake and Meek Mill feud.
After Drake took shots at Meek during his Philly concert, and Meek's goons rolled up on the Toronto rapper after the show, Rick Ross went on the "Drink Champs" podcast to put his 2 cents in.
When N.O.R.E. and DJ EFN asked Ricky about Meek getting "destroyed" by Drizzy, Officer Ricky says nothing was lost because they're all rich…um, okay…
Rick then says if the back and forth between Drake and Meek continue, he'll be jumping in to back up Meek.
Peep the fake thug going in: