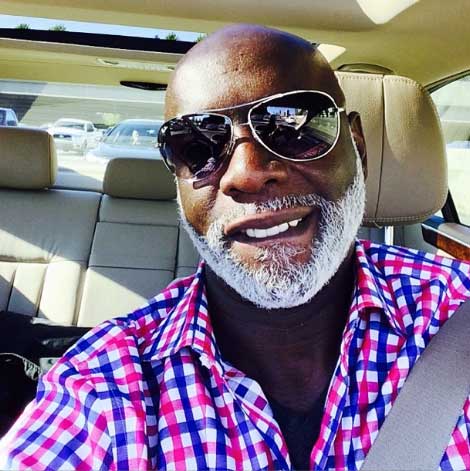 "Me and my baby is on the grind." ~Peter Thomas
As the saying goes, 'You got to know when to fold it' — and Peter Thomas is proves that he recognizes exactly when that time has come. Reports reveal the Brooklyn-bred brother has thrown Deuces up at Bravo, and Cynthia Bailey's rollin' with.
Insiders say Peter's P.I. move was made with impeccable timing. Just ask Porsha! To be sure, RHOA was far from Peter's first hustle.. and it's about NOT to be his last. *Ask Apollo* That's because Playa Peter is already on to the next! "He's looking for 'camera ready' faces to staff his new sports bar in Charlotte for a new reality show called 'Building Bar One,'" says a source.
Here's what Peter previously revealed, shortly after he set up shop in the ATL:
"I'm Jamaican-born, Brooklyn-raised, lived in Miami, had seven or eight nightclubs in South Beach for the past 20 years. I'm a New York, Miami dude, and I lived in London for a while. I get around, and Atlanta's new to me. My parents live here."