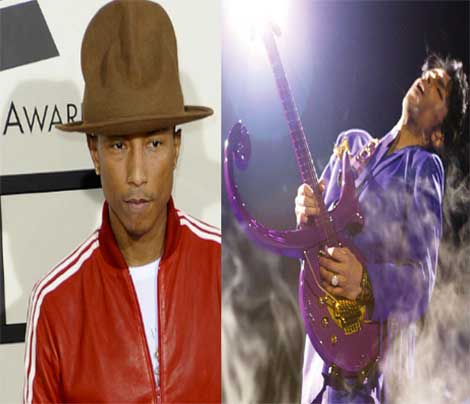 HSK Exclusive – If Pharrell picks up the NPG game Prince is puttin' down, the Billionaire Boys Club'er could get the chance to walk in the Purple icon's shoes! Don't believe me.. Just ask ZùTotò.
That could mean shelving that Arby's hat. Know why? We've learned Purple Love is being fused into Prada. Back in 2011, it was Versace that gained Prince's purple touch — when the Versace's Medusa logo was fused into Prince's Symbol of Love. Just ask Donatella.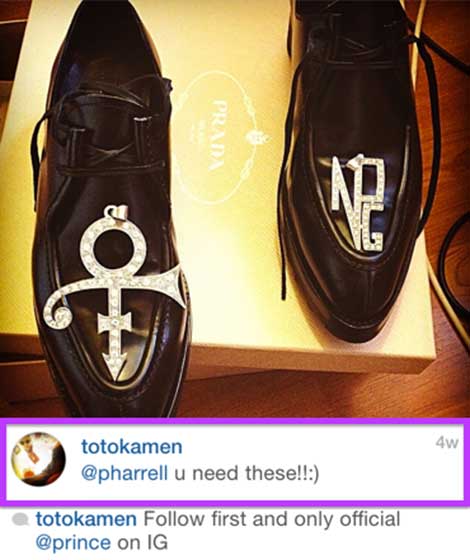 Since then the masses haven't only jumped on the Versace train, it's a now-uniformed 'Versace Versace Versace' craze that many say has become boring. Prince is now going left, apparently heading a new fashion campaign: NPG — an acronym for 'New Prada Generation'.
"My 2 great passions 2gether.. NPG pendant melted in2 my new Prada bag. Isn't it nice???" ~ZùTotò
Here's what Pharrell previously told the press:
"Oh man, I would love to work with Prince."