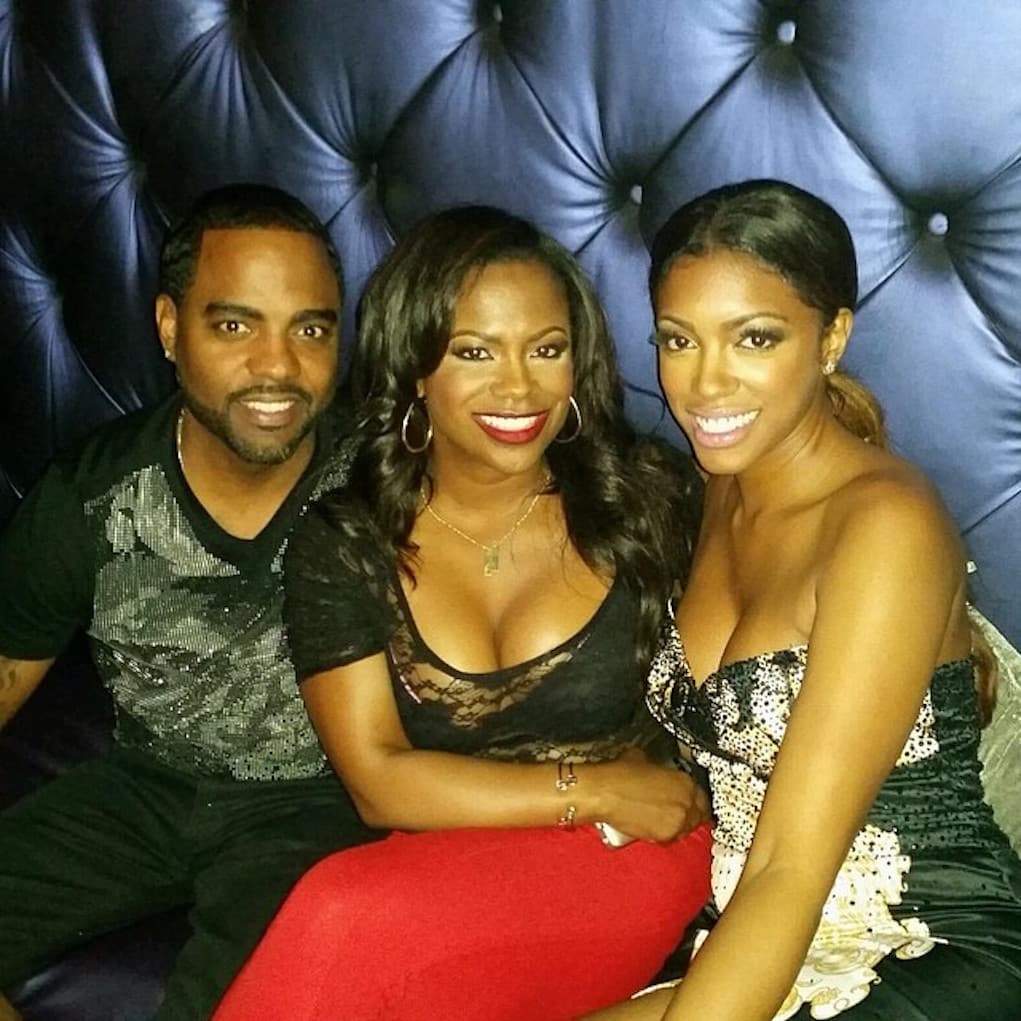 The Real Housewives of Atlanta is currently filming for season 9, and there are already rumors that Porsha Williams and Kandi Burruss are beefing.
Porsha and Kandi used to be close friends, but the reason they have now grown apart has finally been revealed.
According to blogger Fameolous, Kandi is fond of sleeping with women, which is really no surprise, right?
But get this…Kandi allegedly enjoys inviting other women into her bedroom to join in on some fun with her and her husband, Todd Tucker. Again, that's no surprise, right? Kandi seems like the type to do anything to keep a man around, and Todd has already made it known he thinks Porsha is the hottest housewife.
But here's where things get messy…sources claim Kandi and Porsha are no longer speaking because Kandi asked Porsha to be in a threesome with her and Todd.
Porsha is allegedly completely turned off by the request, and she has told Kandi that she doesn't get down like that!
During their argument, Porsha shouted, "You came at me asking to sucky my p****! I don't do teapots!"
Do you believe the tea?