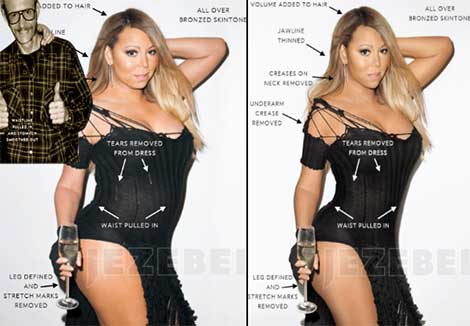 HSK Exclusive – The recent "leak" of an unedited set of images exposing Mariah Carey as anything but the skinny b*tch she looks like in magazines, has many wondering who's the blame for putting MiMi out there like that.
"The images were heavily retouched.. changes included trimming her waistline, bronzing her ski, toning her leg and removing creases on her neck."
To be sure… this is the first leak of its kind — complete with a detailed description of each alterations made before the shots were published. Could Mimi have crossed the very man who shot her goodies? Though we don't know the answer to that question, we can tell you this: Terry Richardson apparently blasted seemingly metaphorical messages, shortly after the time of the shoot.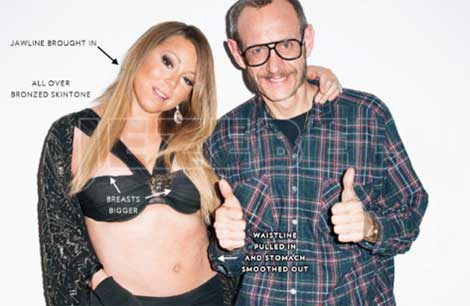 Check it out:
"Mariah's appearance is altered to make her appear slimmer and more tanned."