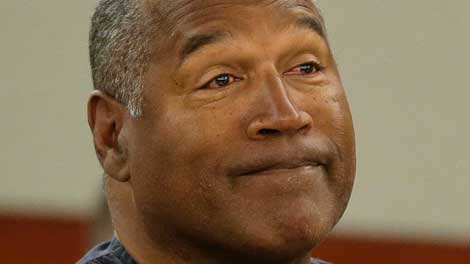 "I did do it! I need to tell someone before I die."
New information is pointing to O.J. Simpson as a man who could be nearing the end of his life. Now, the Lovelock Correctional Center inmate is said to have confessed to the infamous 1994 murders he was acquitted of.
"He's going to write a letter con¬fessing that he killed Nicole and Ron, and he'll leave instructions that the letter be released to the public after he's gone."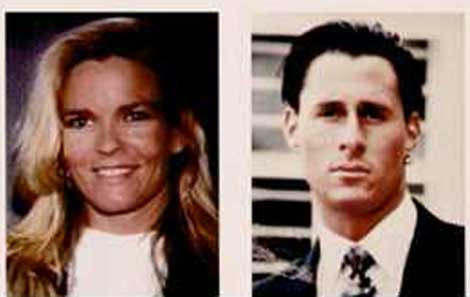 At 12:10 am on June 13, 1994, Nicole Brown Simpson and Ronald Goldman were found murdered outside Brown's Bundy Drive condo in the Brentwood.
Sources say The Juice, 66, has been diagnosed with "out of control blood pressure," and diabetes that's "so serious he could collapse into a diabetic coma or have a fatal heart attack at any time." Now, O.J. is said to be making financial plans for his family, while fessing up to the "fit of rage" fatal stabbings of his ex-wife and her friend.
Here's what The National Enquirer is reporting:
"Simpson devised a secret plan to assure that the $2 million he's hidden away goes to his family and not to Ron Goldman's relatives, who won a wrongful death lawsuit against him. Simpson confessed to a pal that he killed his ex-wife Nicole and her friend Ron Goldman during an uncon-trollable fit of rage – and he plans to go out with a big bang by hav¬ing his written murder
confession released upon his death."
Here's what OJ Simpson told a source:
"I know I'm gonna die soon. I don't care anymore. My life is over. I'm done. You know, everybody believes I killed Nicole. Well, I did do it! I need to tell someone before I die."
Here's what OJ Simpson's prison buddy had to say:
"O.J. doesn't care. He knows he's never going to get out of prison, so he refuses to take care of himself. He's going to write a letter con¬fessing that he killed Nicole and Ron, and he'll leave instructions that the letter be released to the public after he's gone. He's also making sure that none of his money or any other assets get to Ron's father. O.J. has only a few pals he can trust, so he is having them quietly hide his money in various offshore accounts with instruc¬tions to give it only to his family when he dies. He keeps to him¬self and, for some strange reason, repeatedly sings the Scarecrow's song from 'The Wizard of Oz' – 'If I Only Had a Brain.' O.J. is a broken man, who is in his own little world and says he would rather die now than to be locked up like a wild animal for the rest of his life."