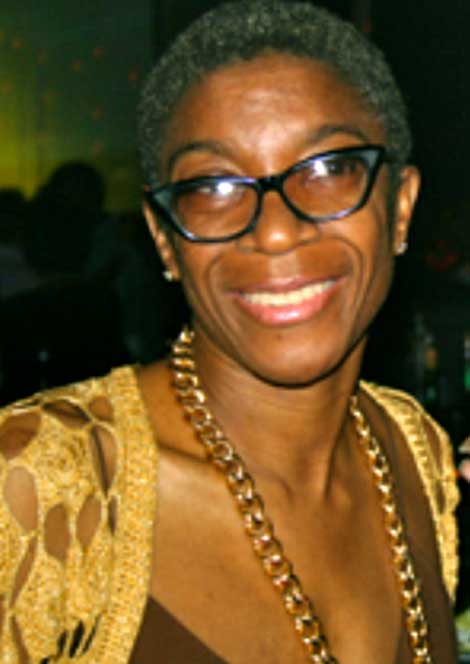 HSK Exclusive – Today, she's recognized by the who's who of Black Atlanta — but Carol Morrow once sat in the shadows of her late LaFace Records recording artist husband. Now, we're told the 'Escape Hair Salon' owner's "health is deteriorating."
"Renowned hair designer Carol Morrow taught me to have strong work ethics, trained me to win competitions and introduced me to Paul Mitchell."
This news comes about 17-years after Carol's late husband — Bruce Edward "Damian" Broadus (one-half of 90's group 'Damian Dane') — died, shortly after he discovered he had AIDS.
"I knew him personally. He killed himself when he found out what he had. He may of had it, but he killed himself that day after talking to the radio station, complaining about the treatment he was getting at LaFace. I know because I heard the conversation on the radio … and he personally owed me 50 bucks!"
We're told during her marriage to 'Damian' Broadus, Carol was no stranger to his infidelities — with both women AND men. Don't believe me.. Just ask L.A. Reid.
Here's the drop:
"Carol's deceased husband was L.A. Reid's BFF. Don't believe me? Ask Pebbles! Carol was the one who put on Devyne Stevens and Derek J, she was also hairstylist to all LaFace artists. Carol and Damian have a daughter name Skyy … she was featured on MTV's Sweet 16."
Does June 27th mark the day of the deaths of both members of Damian Dame, with Debra Jean "Deah Dame" checking out two-years before Damian? Of course! And, did LaFace fail to send flowers to her funeral, despite being a member of the first group signed to the label? Yes, again.. Ask Pebbles, who's reported to have been the last to see her alive.