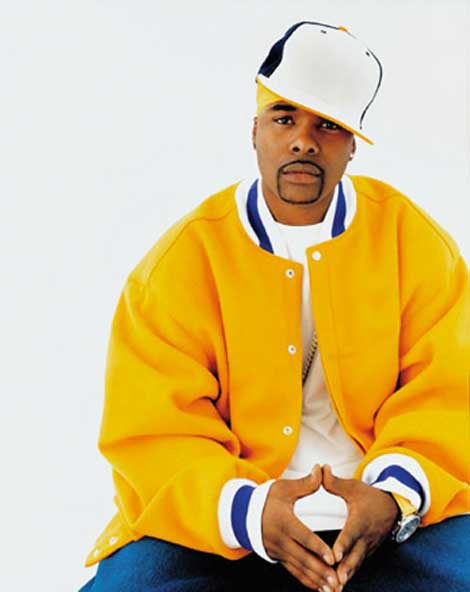 HSK Exclusive – That's what Memphis Bleek took to Twitter to announce — one day after a bizarre story on a random blog claimed dude "was arrested after claiming Blue Ivy as a dependent on his 2013 federal income taxes." It'd be interesting to uncover who's behind door number 1. Don't you agree?
The seemingly sinister site even went as far as publishing concocted statements, supposedly made by Memphis Bleek! Really? How could dude have provided comment if "he was escorted out of his New Jersey home" and supposedly taken to the cop shop to be booked?
Out of nothing more than general journalistic procedure, we did a quick check with the State of New Jersey Department of Corrections. It was NO surprise when our search came up empty.
According to the culprit/culprits behind the malicious publication, the story generated 34K likes and 1.3K tweets. That could be BS too, but it did spread enough to get back to Memphis Bleek. We're not plugging the name of the site for obvious reasons.
Check out the fake story for yourself:
MEMPHIS BLEEK ARRESTED FOR CLAIMING BLUE IVY ON HIS TAXES…
New Jersey – "Who you think combing that hair while Bey and Jay out on tour?" Said rapper Memphis Bleek as he was escorted out of his Jersey home for falsifying information on his income taxes. Memphis Bleek best friend of rapper Jay-Z was arrested Thursday night after claiming Blue Ivy the daughter of singer Beyonce as a dependent on his 2013 federal income taxes. "Wasn't like I was taking money out they pockets. I was gonna give them half" Said Mr. Bleek about his plans to split the $8,000 he estimated he would see from his tax return if claiming Blue Ivy worked out in his favor. "I mean can you blame me? This n*gga got me wearing Rocawear when he don't even like the sh*t" Memphis Bleek says he was just getting what he's owed, because while Jay was touring the world he was sitting at home with their baby "To be honest my feelings were hurt and he made me start to feel real Dame Dash-ish".