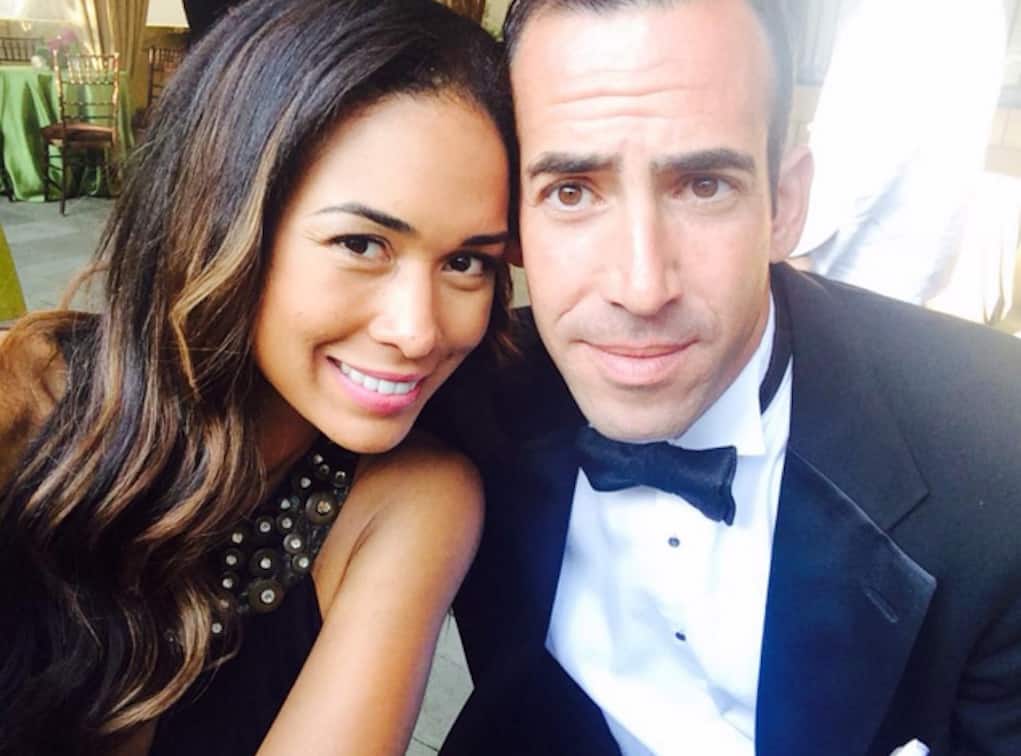 Real Housewives of Potomac's Katie Rost was engaged to Andrew Martin at the time she was filming season one of the series. She ended up breaking off the engagement before they jetted off to NYC to film the reunion special. And maybe it was a good thing she got away from this man, because his drug dealing past has now been exposed!
Radar Online has court documents that show Andrew was at the center of a drug bust.
It all started on June 15, 2011 when the Montgomery County Police Drug Interdiction Unit "removed two parcels" — which were discovered by a drug dog — from a FedEx facility in Rockville, Maryland.
When the cops opened the boxes, they found bags of pot that were "consistent with that of possession with intent to distribute." The address linked back to a home owned by Andrew.
After the discovery, a police detective "posing as a delivery person" attempted to return the boxes to Andrew's home. Another individual, who claimed to be working at Andrew's home, accepted the boxes. Andrew was not home at the time.
The SWAT team then invaded the house where they found marijuana and glass pipes in Andrew's bedroom, $551 in cash, a passport, "several bags" of marijuana, assorted paraphernalia in the basement, and more pot inside of a 2003 Benz which was later seized.
He was later indicted for conspiracy to possess with intent to distribute on Jan. 20, 2012, and was found guilty and sentenced to three years of probation.
Hmmm…maybe Katie's cast mate Gizelle Bryant was right when she accused her of being on drugs…