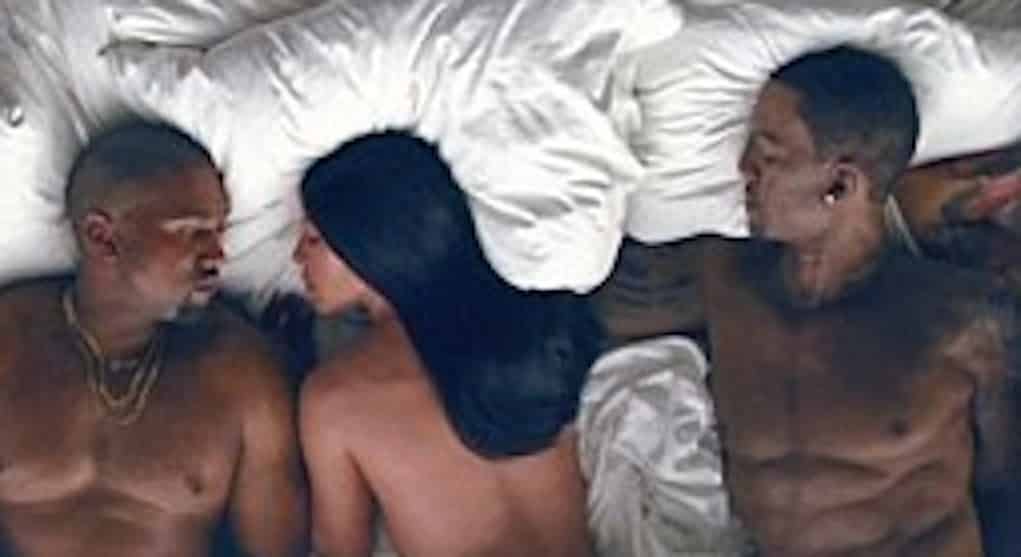 The last time the press asked Ray J his thoughts on being naked in Kanye's bed for his "Famous" video, the singer stayed silent. But his manager Wack 100 didn't hold back and unleashed some ether on Kim and Kanye.
But days later, Ray J was finally ready to speak, and as you could've guessed, he isn't happy about his wax figure being in the video.
Ray says the video has caused issues with his relationship with his fiancée Princess Love.
"I'm engaged. My marriage is all messed up 'cause of craziness. I'm not part of nothing crazy. I walk down a good path. My fiancee tripping. It's all bad in my world, and that ain't cool."
We get where Ray's coming from, but for some reason, we think he's secretly loving the attention.
"Don't put me part of nothing that's weird, that don't make no sense. Can I grow up?"
Peep the video.