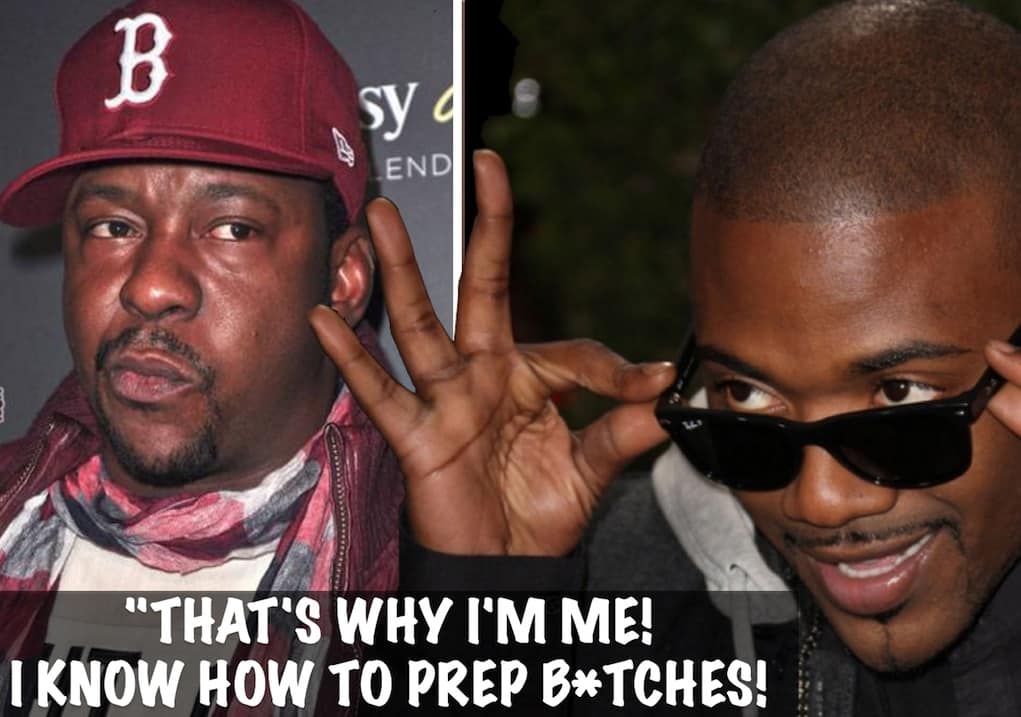 "If I am with Whitney Houston, I know I can get a private jet. I know that … free … so I'm gonna push the line until it happens." — Ray J
HSK Exclusive – Additional audio revelations, reportedly sourced from the crates of author Maxwell Billieon reveal Ray J dedicating a diss track to none other than Bobby Brown! Apparently, the recorded conversation went down during Billion and Ray J's planned preparation to pen a relationship book — leading to him revealing some of his own personal relationships, namely his so-proclaimed pimpin' he presented to Whitney Houston.
… as far as my attire, as far as where I took her, as far as the security team that I brought around her, as far as what I had her wear, as far as the money that I invested in her to fly private from Vegas to New York or L.A." — Ray J
Ray J is heard in the sound recording talkin' about how he would "turn down the bad boy … especially publicly" as part of his mack daddy detail (specifically, when it came to Whitney). Then, he somehow leads to convo to private jets … livin' dat life … and digg'in on Bobby Brown, insinuating the "Every Little Step" singer is either BROKE — or — just plain CHEAP!
"That's why I am me, because I know how to prep the women."
Peep how Ray J breaks it all down:
"It was always private jets. It was always first class everything, beyond … like, it wasn't no little boy s***. Put it like this, Bobby Brown might not have taken the bill (inaudible) that was 700-dollars."
Take a Listen to the mack talk … straight from the horse's mouth:
BE SURE TO CHECK BACK IN TOMORROW FOR MORE DEETS OF RAY J'S MACK'IN MEMOIRS!!!