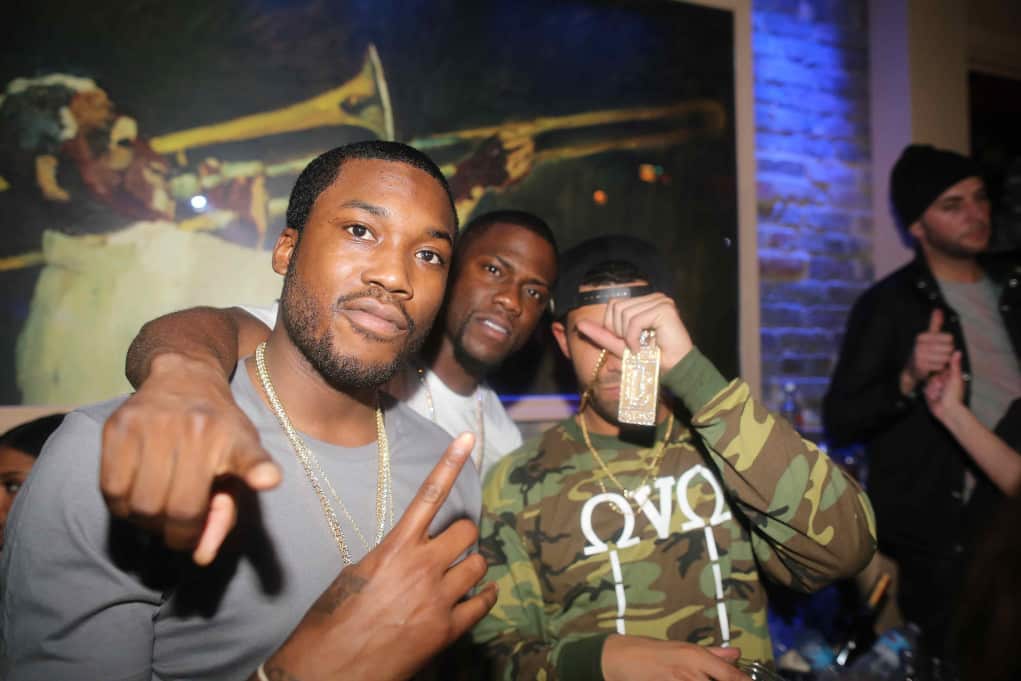 Meek Mill takes another L, this time at the hands of Drake's Toronto Raptors.
Following the much publicized public mutilating of Meek Mill at the hands of Toronto's very own, Drizzy, the Raptors franchise has made some new rules in their locker room.
Aubrey has been associated with his hometown hoops team for some time, and a couple years ago the franchise named him the team's official Global Ambassador, and as a result there is a strict 'No Meek Milly' policy.
In a recent interview, two Toronto big men, Patrick Patterson and James Johnson, were asked to discuss Drake's influence on the team.
"We all know that there are a lot of Drake fans across the world and there might not be too many Raptors fans from Toronto that converted from Drake, but it might happen elsewhere. Hopefully he continues to improve and get better and more people in the UK might get behind it."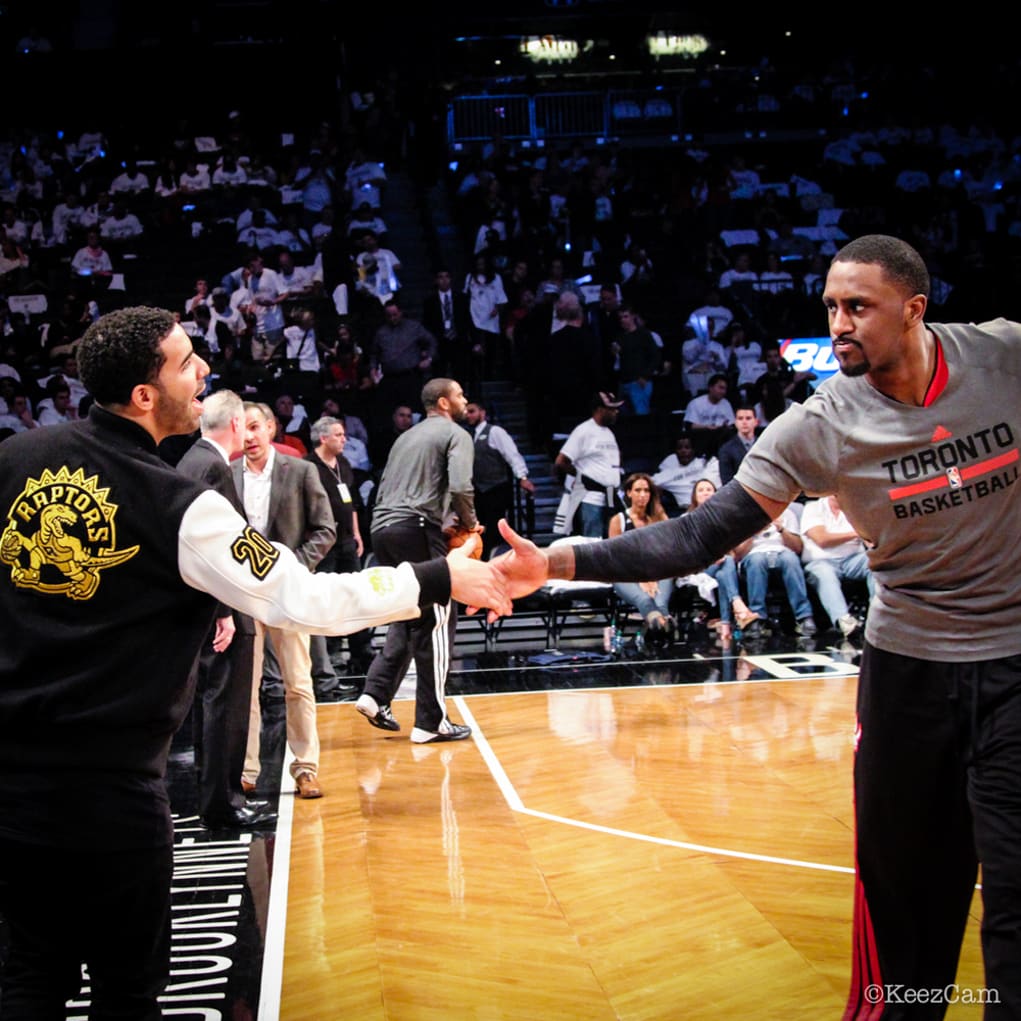 The reporter then asked what kind of music is played in the locker room, and if there are any tunes from the Philly spitter.
Reporter: What's music like in your locker room on game day?
Patterson: Oh it's nothing but hip-hop so Young Thug, Drake, Rick Ross, Weezy, Rich Homie Quan…
Reporter: Have you had to put a ban on Meek Mill?
Patterson: Oh yeah, Meek Mill has been banned for a long time. No one plays Meek Mill.