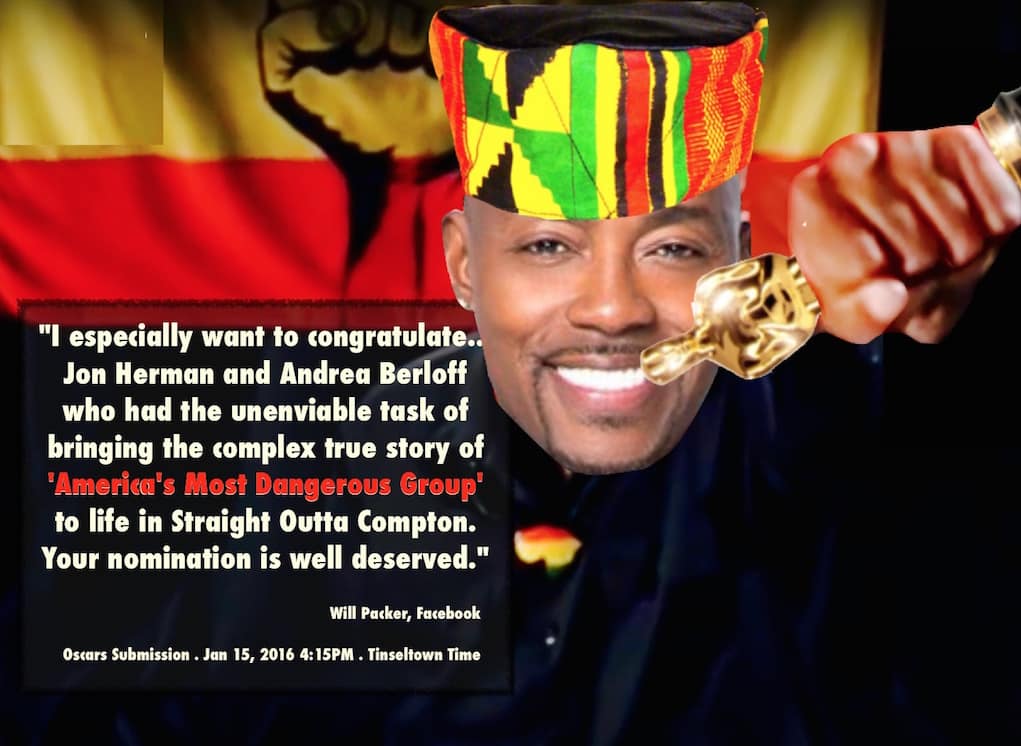 "Will Packer is a COMPLETE EMBARRASSMENT! He's never hired a single Black writer. He's full of sh*t,"~ Industry Insider
HSK Exclusive – If Will Packer had his way, the self-proclaimed 'power producer' would have you believe him to be a man repp'in his African Roots by aiming to use his Hollywood position to benefit oppressed talent to level the playing ground and keep art alive.
"We need more content produced by, written by, directed by and featuring filmmakers and actors of color," writes Will Packer in a Facebook posting revealing the producer's Oscar submission. "I look forward to working with them [The Academy of Motion Picture Arts and Sciences] to be a part of positive change going forward."
In the same FB post, Packer announces an element of "complete embarrassment" citing the Academy's "lack of diversity" as the cause. Is it just us, did a jester just stage-left it? "It's also unfair to the white actors, writers, producers and directors," reads Will Packer's #OscarsSoWhite post. "To create career defining content only to have it marred by the fact that a lack of diversity calls into question the legitimacy of The Academy's choices."
"Look at this hypocrite! Will Packer complaining about lack of diversity while he only hires white writers for ALL his movies."
~ Industry Insider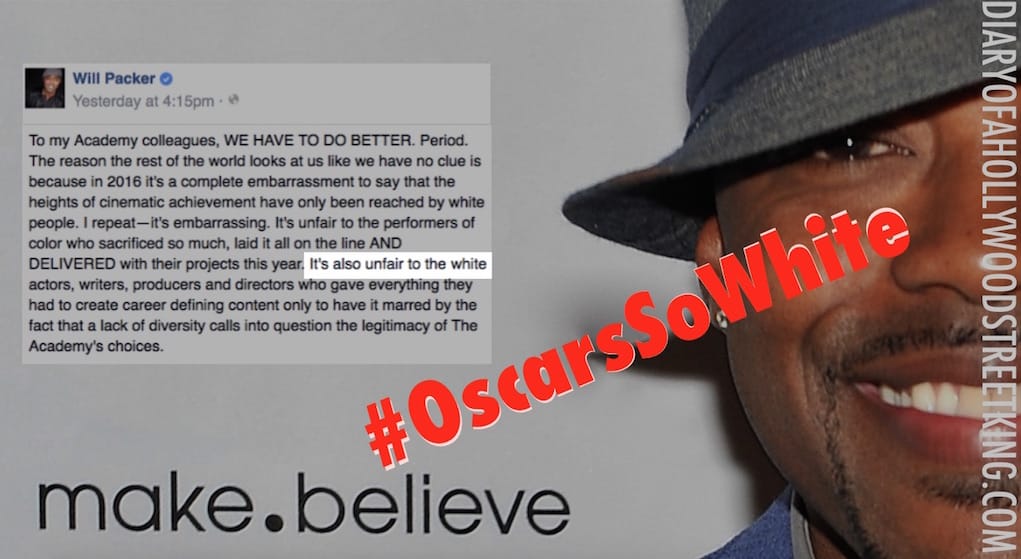 Not only does Will Packer's social media blast convey contradictory regurgitation's and loathed lies masked by Hollywood's very own "Oscars So White" hashtag, it comes non-courteously of a profit-driven plot producer carrying a proven track record of at least 15-years worth of deceptive doings. Don't believe me… just ask Patrick Goldstein. "When no one in Hollywood showed interest in his next film, an erotic thriller called "Trois," writes Goldstein in a report for LA Times. "Packer flew to Las Vegas and used a fake press pass to sneak into the movie trade."
"As someone who's been active in the industry for roughly 15 years, from the position he [Will Packer] is in as a producer of several very successful movies, he [Will Packer] certainly has a view of the business that the rest of us on the outside do not." – Tambay A. Obenson | Shadow and Act
FACT: Will Packer once let it be known that he relishes in being the only Black guy "in the room," unveiling a perverted play the Hollywood producer clearly perceives to be an advantage to his sole benefit. Know why? Because to Mr. Will 'Power' Packer, his picture-perfect perversion makes the most dollars and cents. And what a shame that is. SMH.