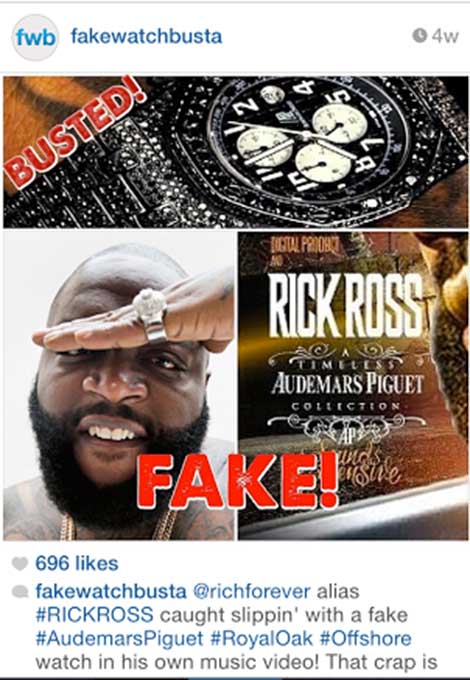 HSK Exclusive – A timepiece connoisseur is calling out what appears to be a fast-growing list of 'Rappers With Fake Watches'. Don't believe me.. Just ask former CO William 'Rick Ross' Roberts, who's said to be looking to shut 'FWB' [aka FakeWatchBusta] down!
"I think I'm Big Meech, look at my timepiece/ It's an Audemar, Hundred Racks at least." ~Rapper Rick Ross
But don't think for one second Mr. Maybach is the only one topping this pitiful Fugazi watch trend! Also joining him, Future and Soulja Boy in the Hall of Shame are: Jim Jones, Lil Scrappy, Riff Raff, Sundy Carter, Ciara — and even Puffy's son — who all got FWB honorable mentions for rockin' FAKE watches.
Peep it:
LET'S GO!!!