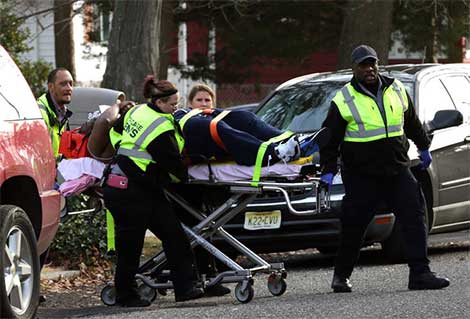 Rapper Beanie Sigel is in surgery Friday morning following a shooting in Pleasantville where he and another man were injured.
Sigel was shot in the torso and transported to AtlanticCare Regional Medical Center' city campus. Police confirmed the victim as Dwight Grant, which is Sigel's real name.
The second victim reportedly refused medical treatment on the scene, the cause or extent of the injury was not immediately available.
The shooting was reported at 9:25 this morning at 834 Spruce Ave. No information on additional victims or the shooter was immediately available.
It's unclear what Sigel was doing in Pleasantville Friday. He was released from federal prison in August and was released to residential re-entry management in Philadelphia on Aug. 14 and then sent to home confinement on Sept. 25, according to the federal Bureau of Prisons. Bureau officials said the location of the home confinement was not available to the public.