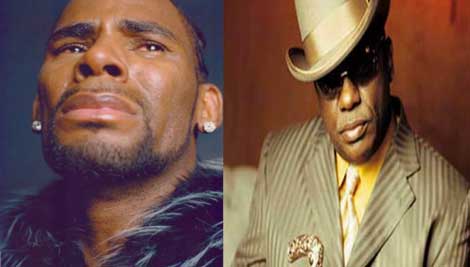 "Ron Isley is never going to work with R Kelly again."
HSK Exclusive – A source exclusively tells HSK that Ron Isley wants nothing to do with R Kelly. Know why? Not only does the "Showdown" singer reportedly owe Ron Isley "money for working with him in the past" … he also "avoided Ron's phone calls" when the legendary Brother reached out to him for his guap, before he checked into jail to serve his three-year sentence.
"Ron asked for the money to help out his wife, while he was away."
We're told that's the reason why R Kelly didn't perform with Ron Isley at this year's BET Awards in Los Angeles.
Here's the drop:
"Ron Isley is never going to work with R Kelly again. Since Ron got out of jail R Kelly's been avoiding him."