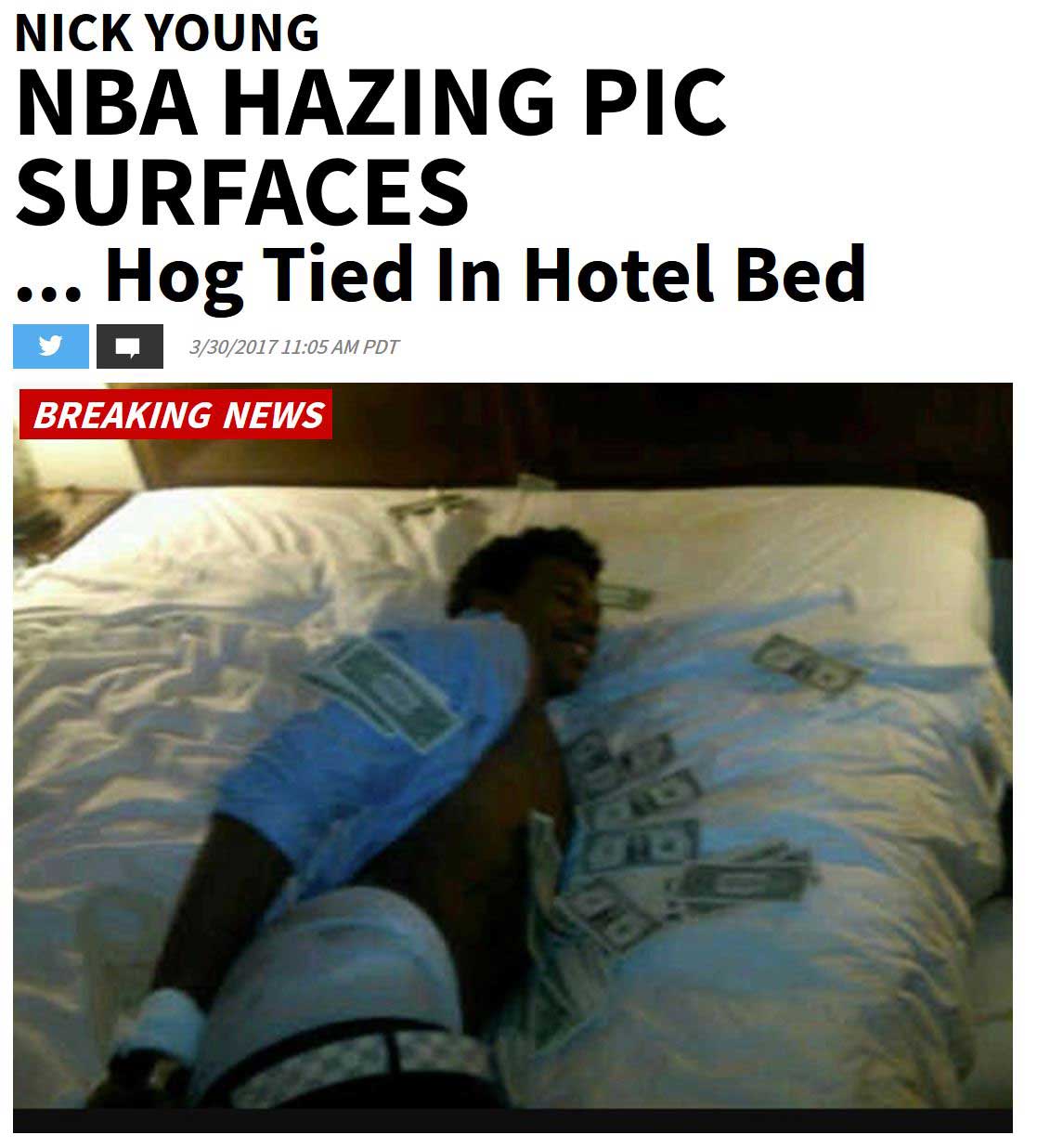 Home Nick Young's NBA Hazing Photo Surfaces … Hog-Tied In Hotel Bed
Swaggy P got the stripper treatment during his rookie hazing back in 2007 … and Gilbert Arenas just provided the photo proof. Nick Young was a 1st round pick of the Washington Wizards — where Arenas was a superstar at the time.
One of the hazing rituals Young had to endure … he was hog-tied in his hotel room surrounded by cash. Arenas called it "50 Shades of Nick" and added, "Welcome to stripping game playa."
Wonder how this would go over in 2017?