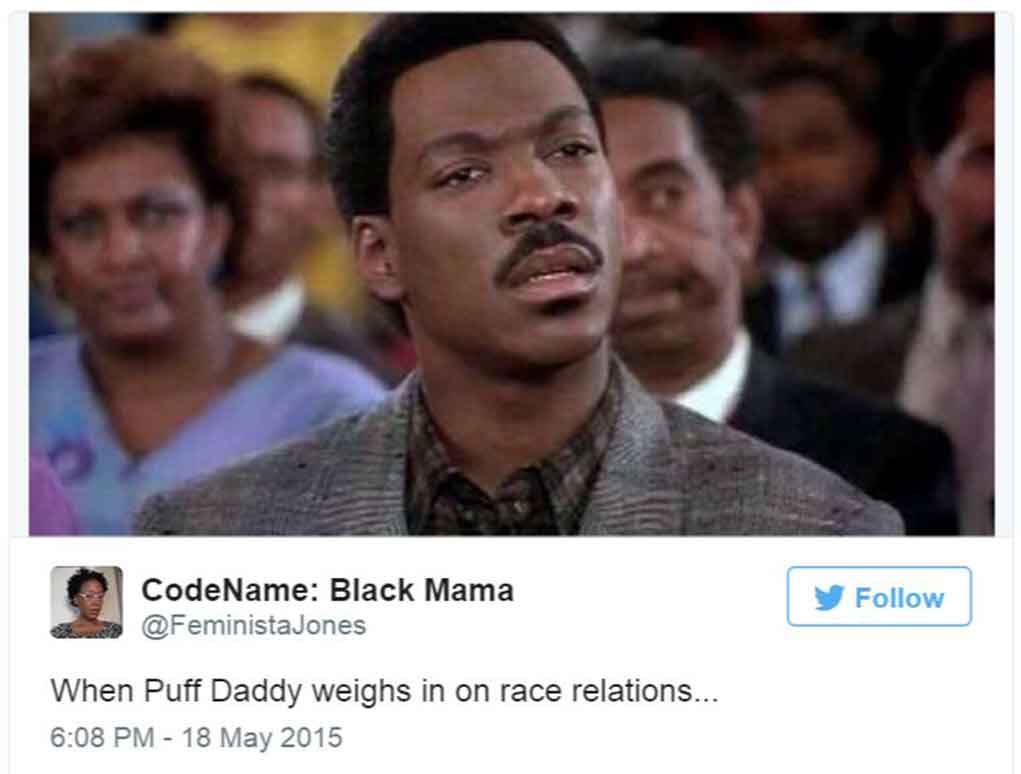 Puffy might want to consider leading by example … beginning with making good with all the recording artists he's widely known to have ripped off before backing any movement against oppression of Black people. Don't you agree?
"We as a people hurt ourselves more than anyone has ever hurt us."
It didn't take Black twitter long to drag the Revolt TV impresario, but let's wait and see if Puff will put his money where his mouth is … especially since he apparently strives to claim the tagline "take accountability" by joining "the BlackLivesMatter movement."
Here's Diddy being Diddy on Instagam:
"For the last couple of months we have experienced a lot of injustice and wrong doings to a community. But there is a flip side. Yes #BLACKLIVESMATTER ! But no one will respect us if we as a people don't have any respect for our own black lives. We are committing genocide on ourselves. We are always looking for scapegoats.
We as a people including myself have to take accountability and do whatever we can do individually or together to stop the madness and realize that we are KINGS and QUEENS AND Must love ourselves and each other. I know I'm rambling a little bit. #BLACKLIVESMATTER SO AS A PEOPLE LETS PRACTICE WHAT WE PREACH.!!! MAY GOD BLESS US ALL! Ii LOVE YOU!!!!!!"