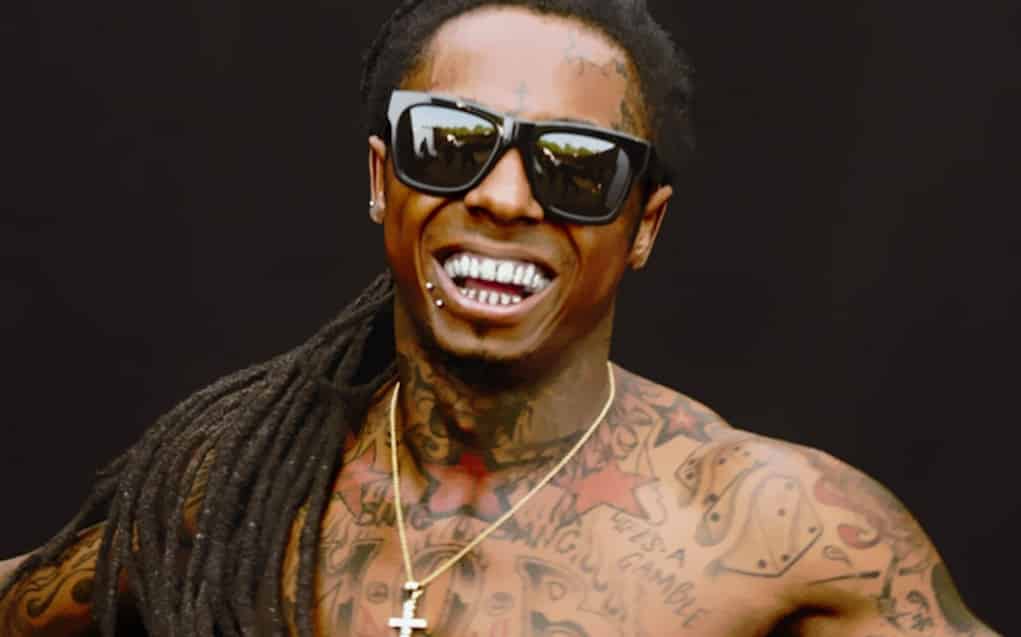 A pregnant Instagram thot is accusing Lil Wayne of starving her during a recent trip to LA.
The woman, who goes by the name Bonita4real on Instagram, said she took up Weezy's offer to go to LA because she "really needed a getaway" *side eye*
When she got there, Weezy was being stingy with his food, and when Bonita took one of his apple slices, he told her he wanted it back…The woman didn't understand, so Weezy told her it was a prison term…either he would get some backdoor action to make her crap it out, or should we need to cough it out by sucking on his "manhood."
The woman says due to her pregnancy, she was hungry throughout the entire trip, but every time she tried to eat, Weezy would get mad and say being greedy was "unattractive."
She also says Weezy was smoking weed the entire time and sippin' lean.
Eventually, once he realized he wasn't gonna get any from the pregnant trip, he had a flight booked to send her azz home. But he tried to leave her stranded in a hotel without even booking her a room.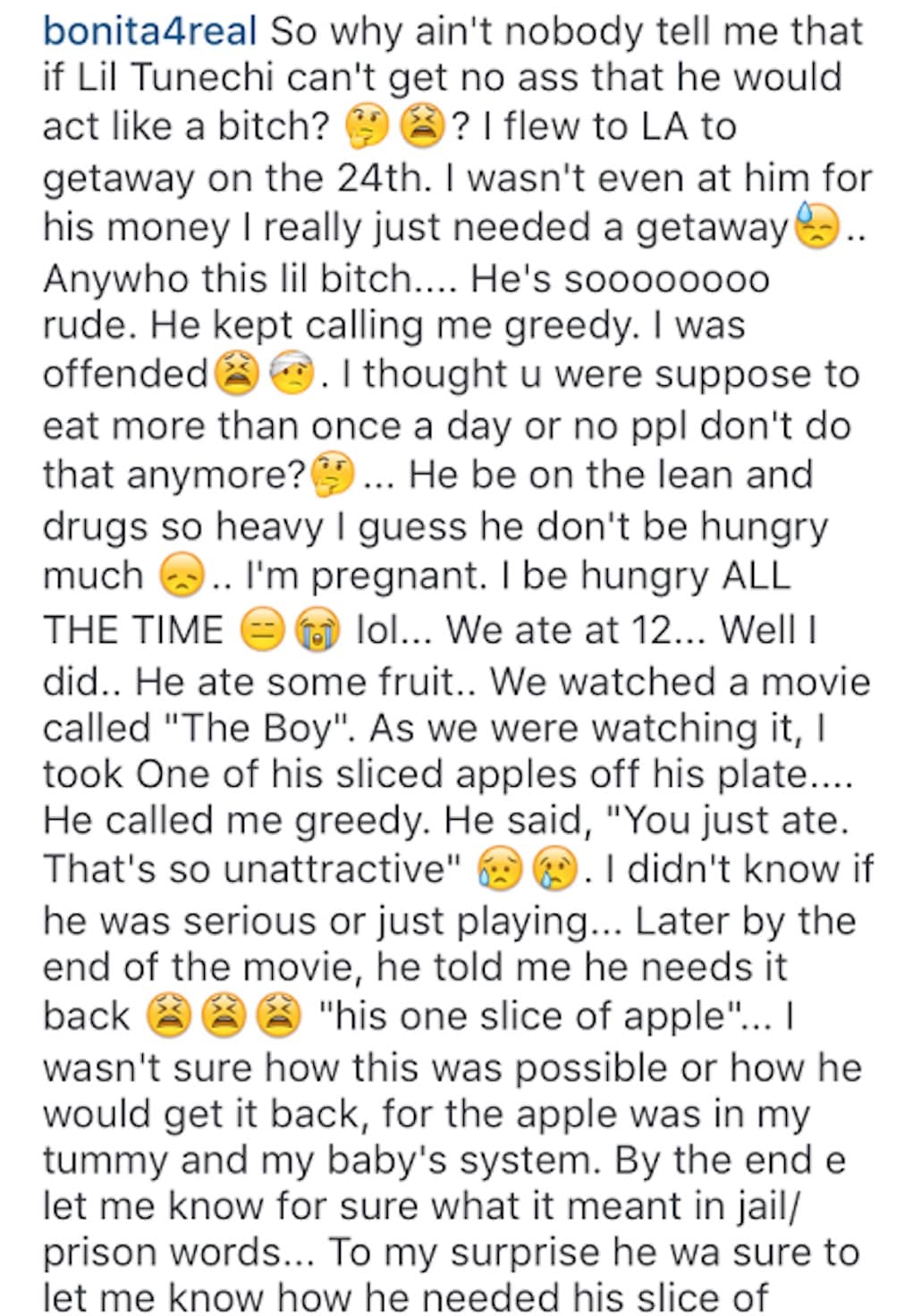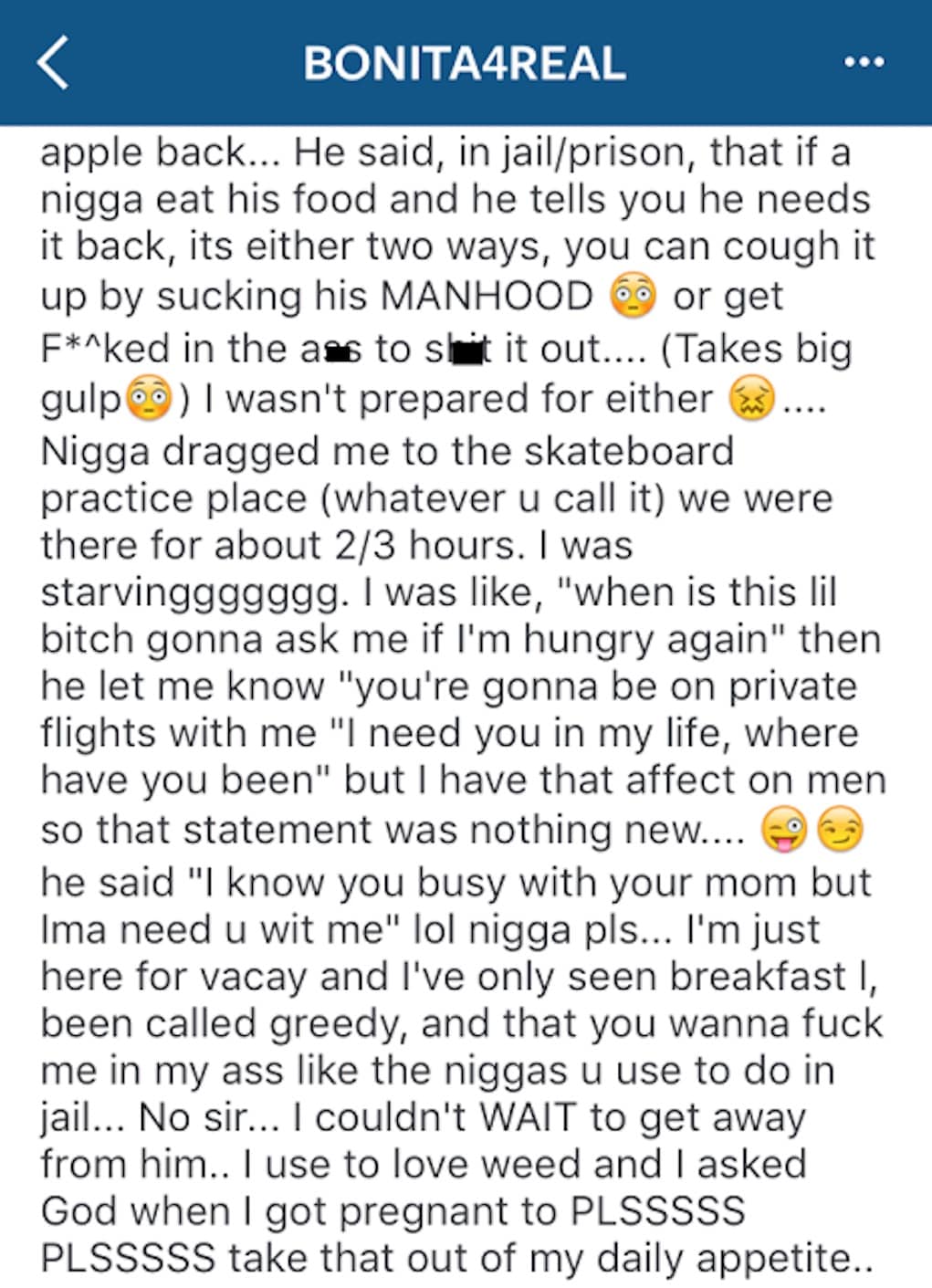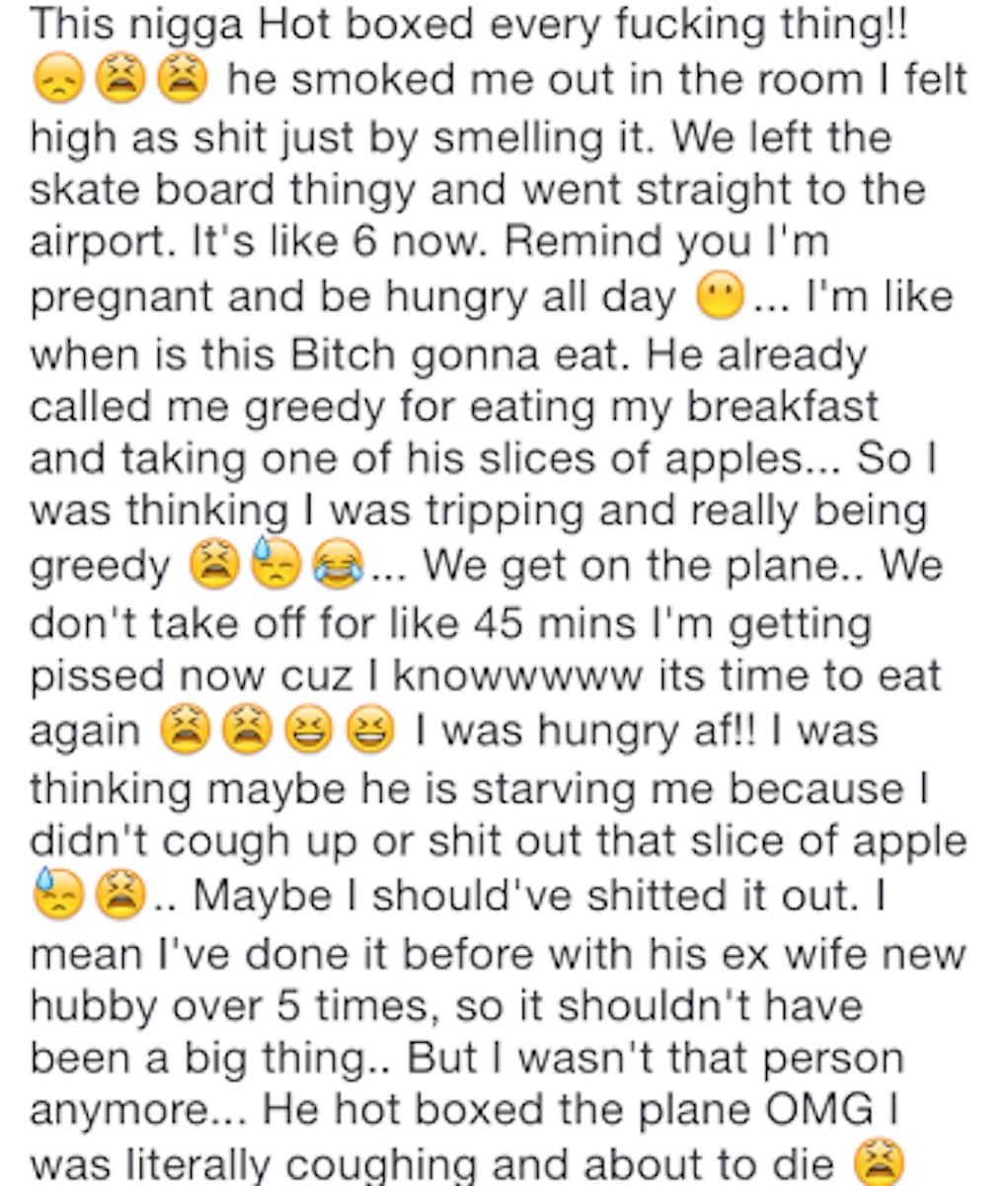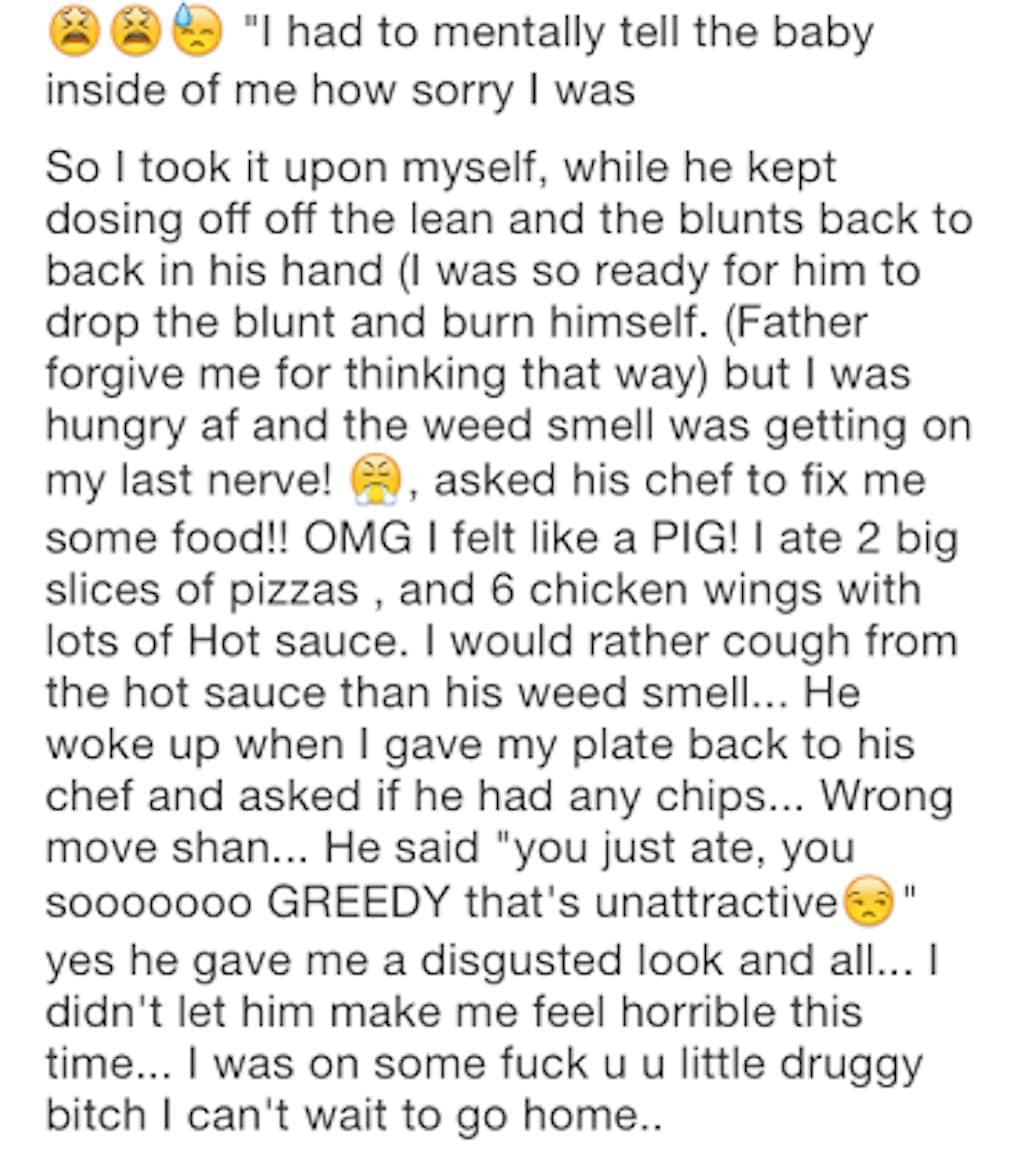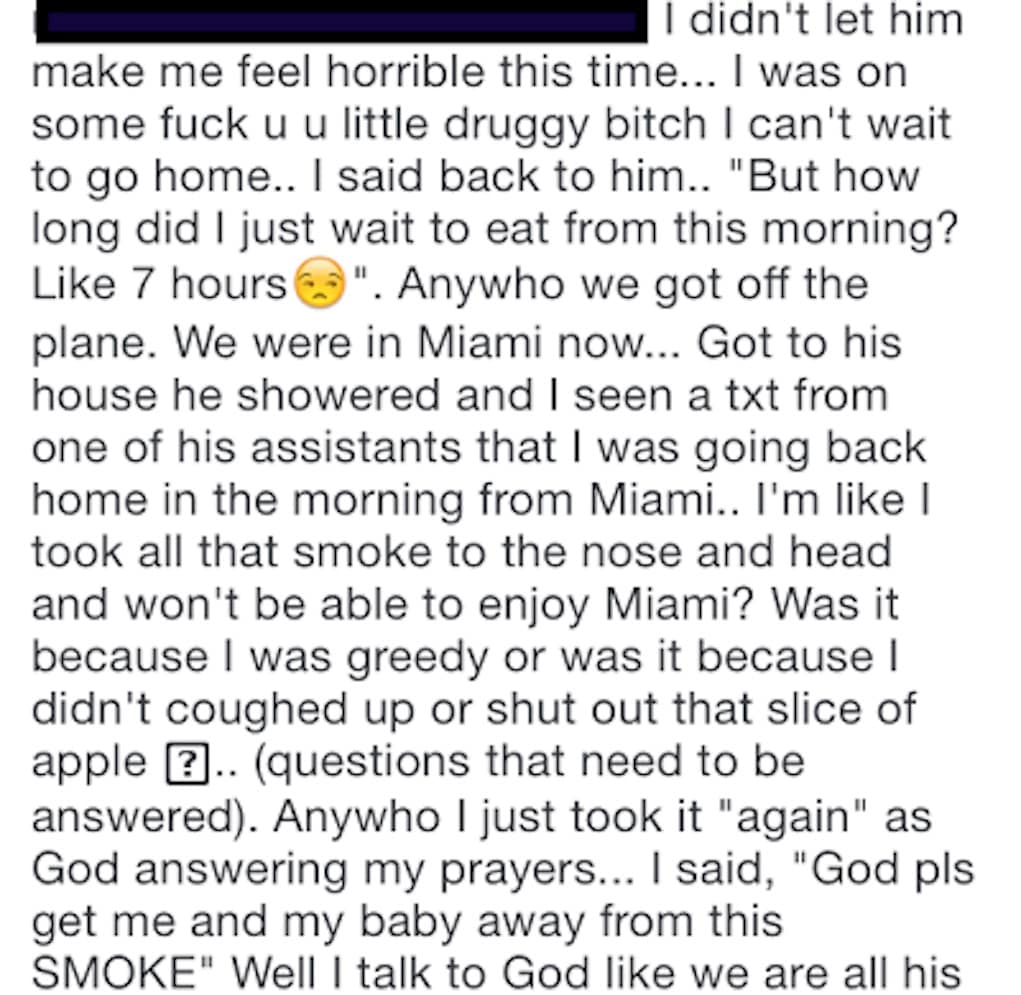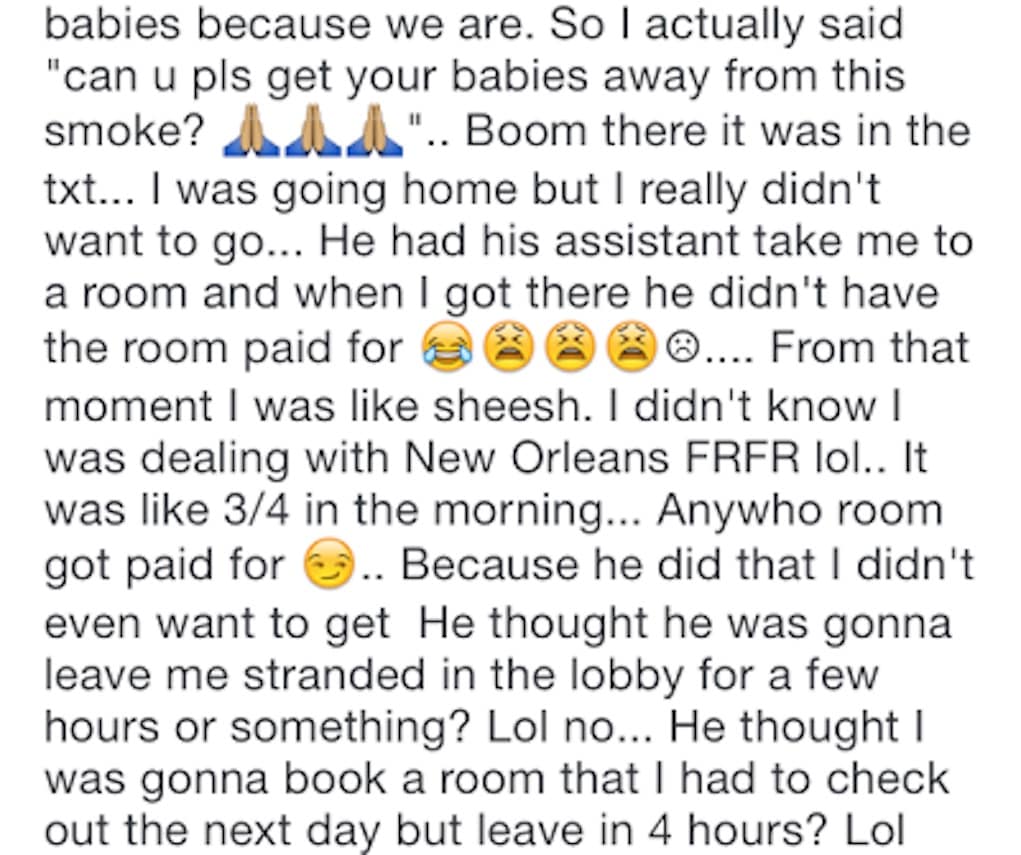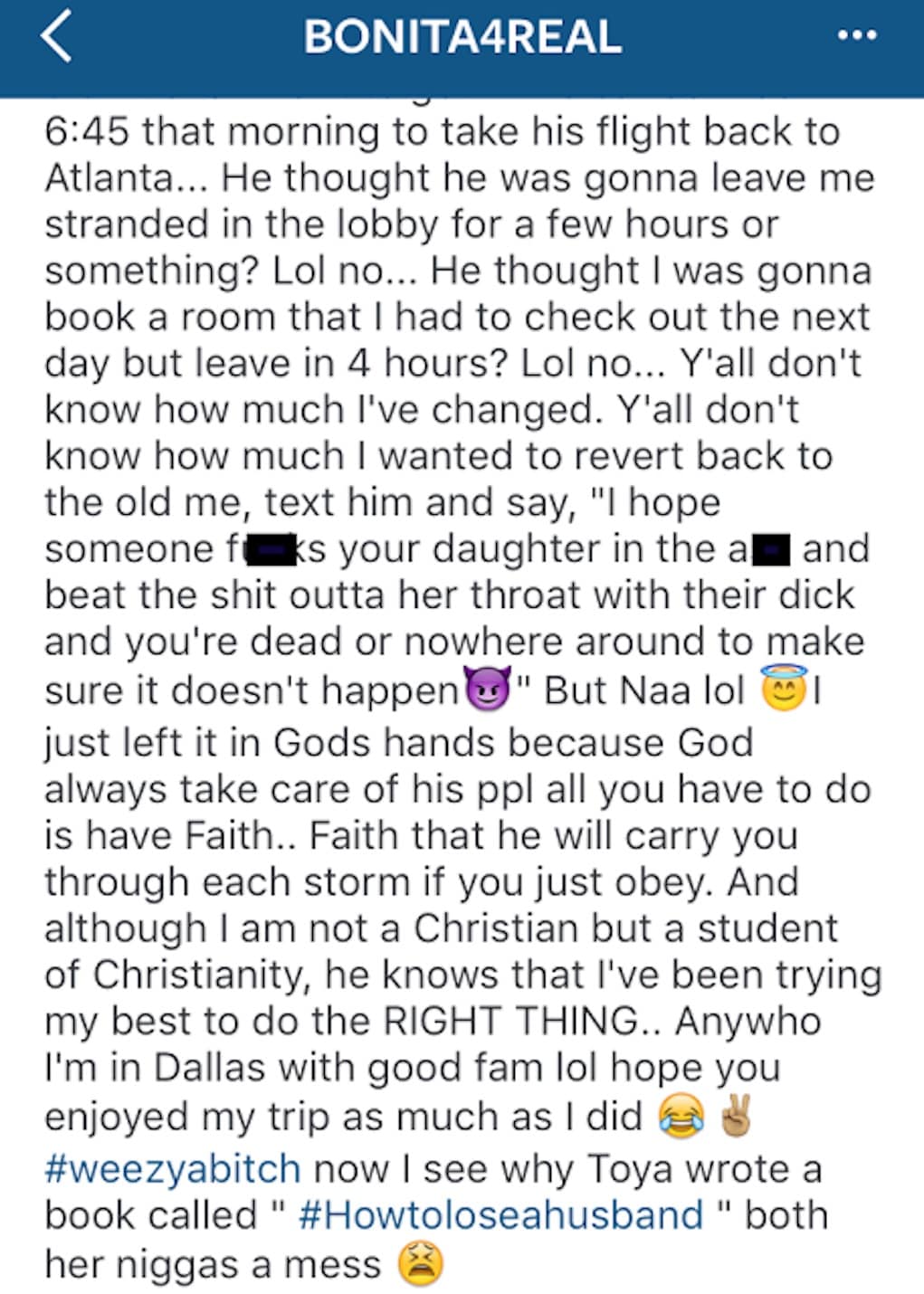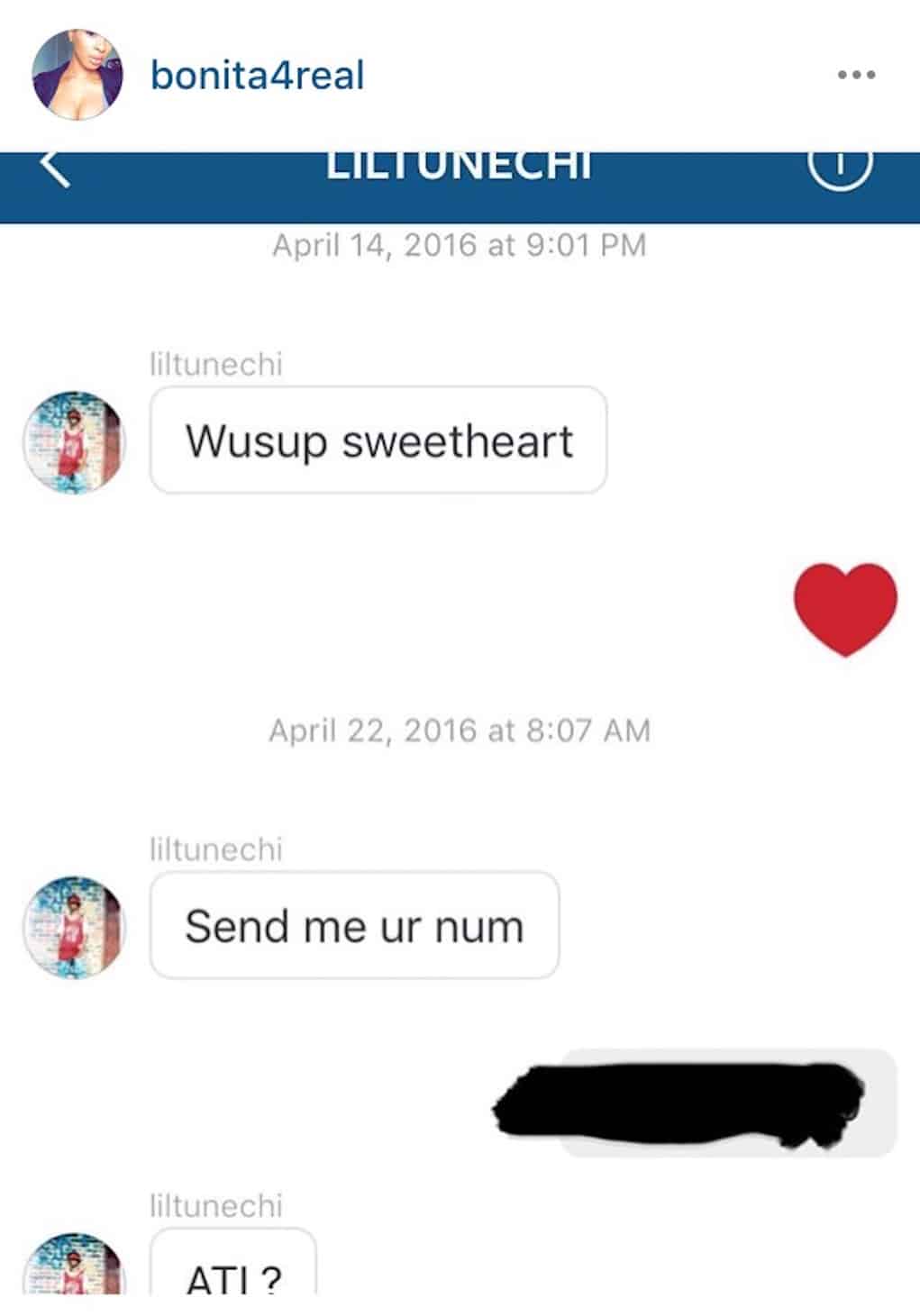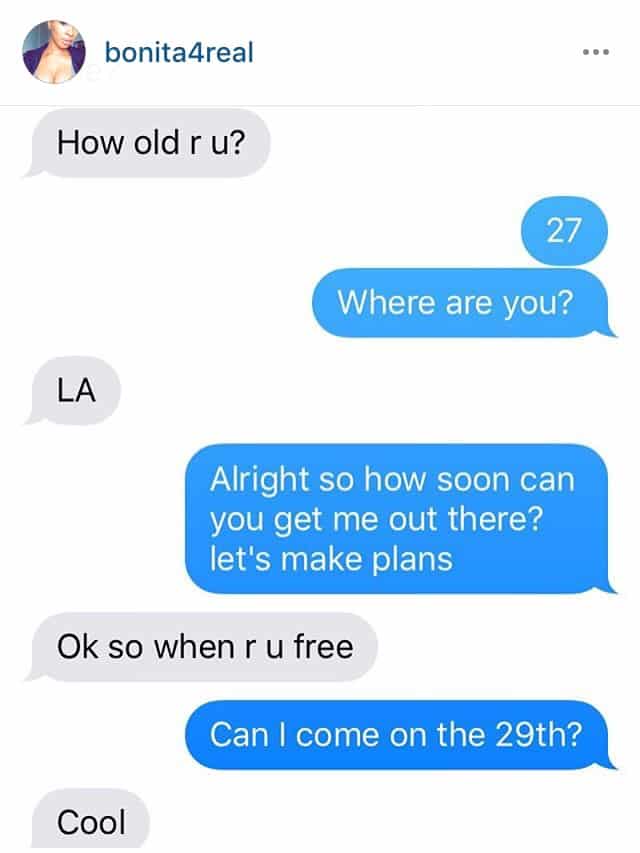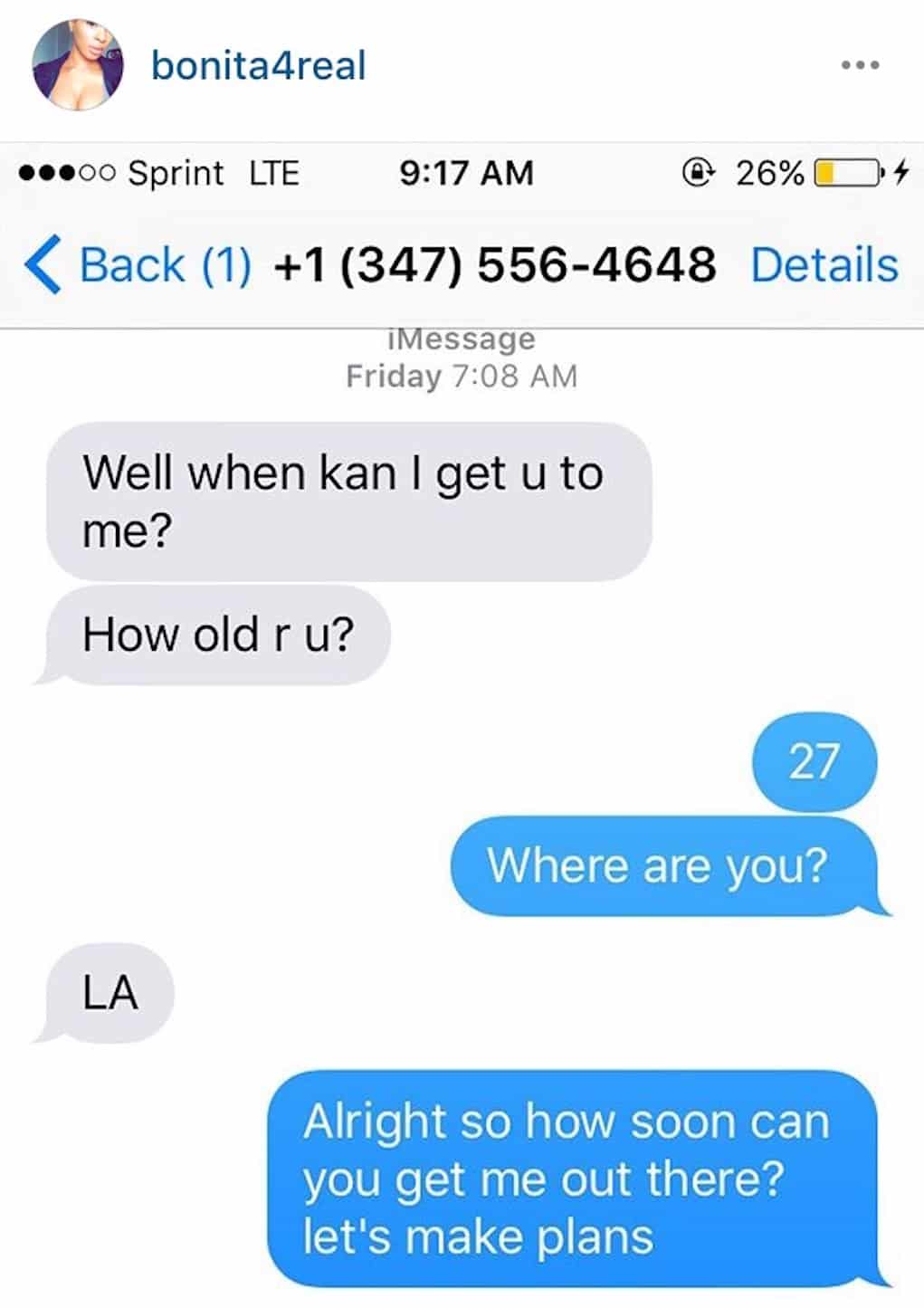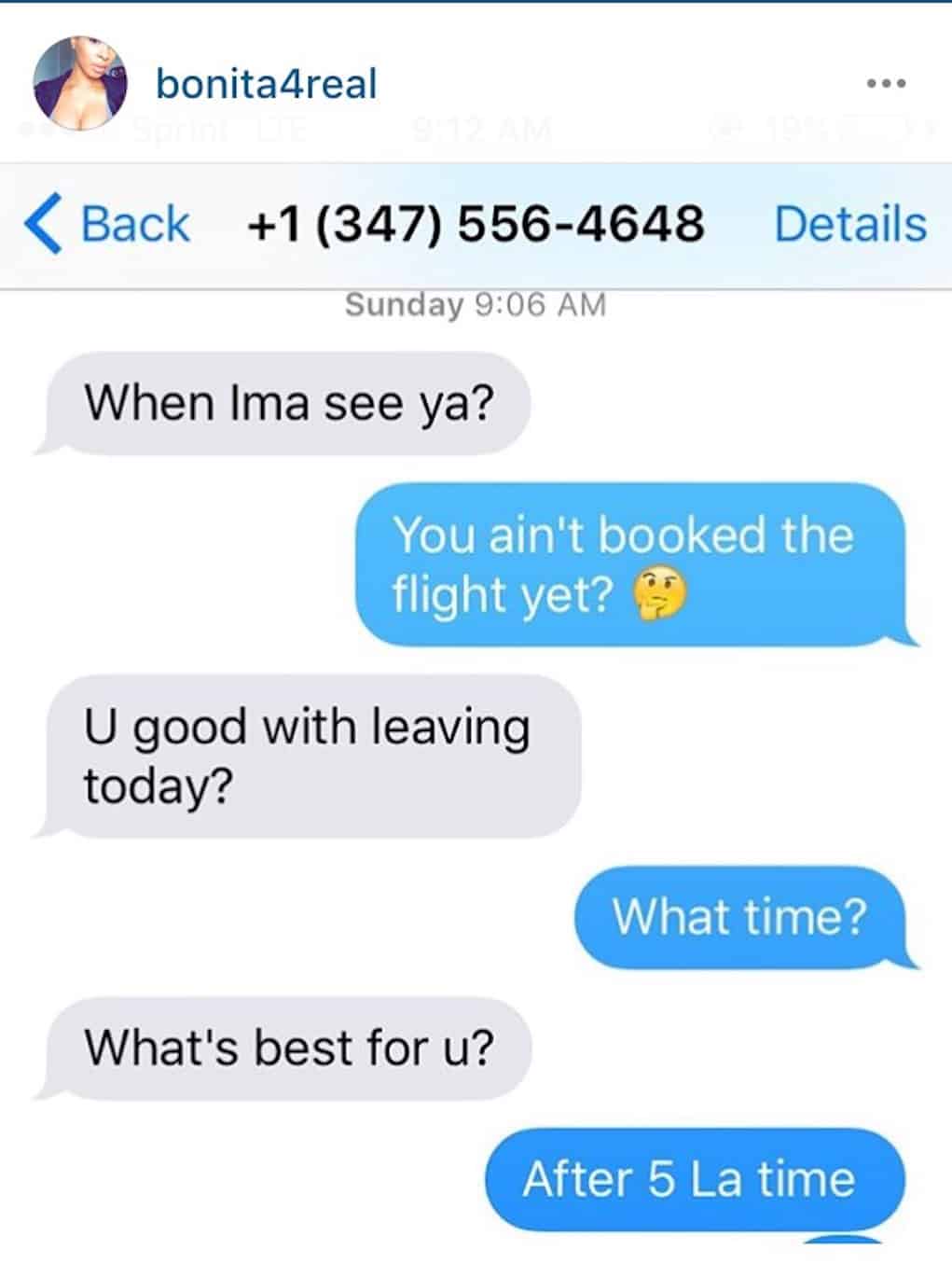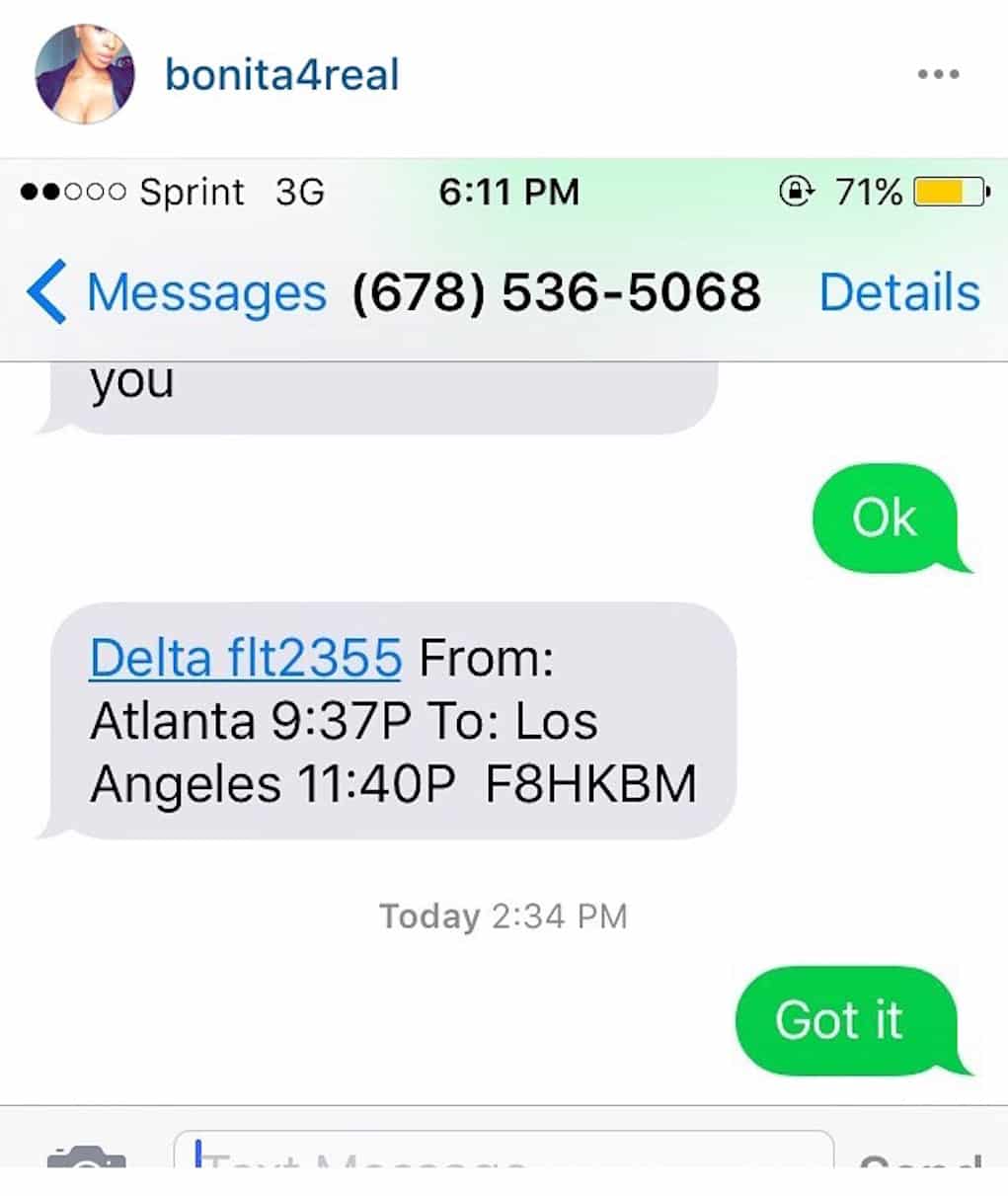 This woman also claims to have slept with Toya Wright's ex-husband, Memphitz. In case you forgot, Toya was also married to Weezy.
Hoes will be hoes I guess *shrugs*