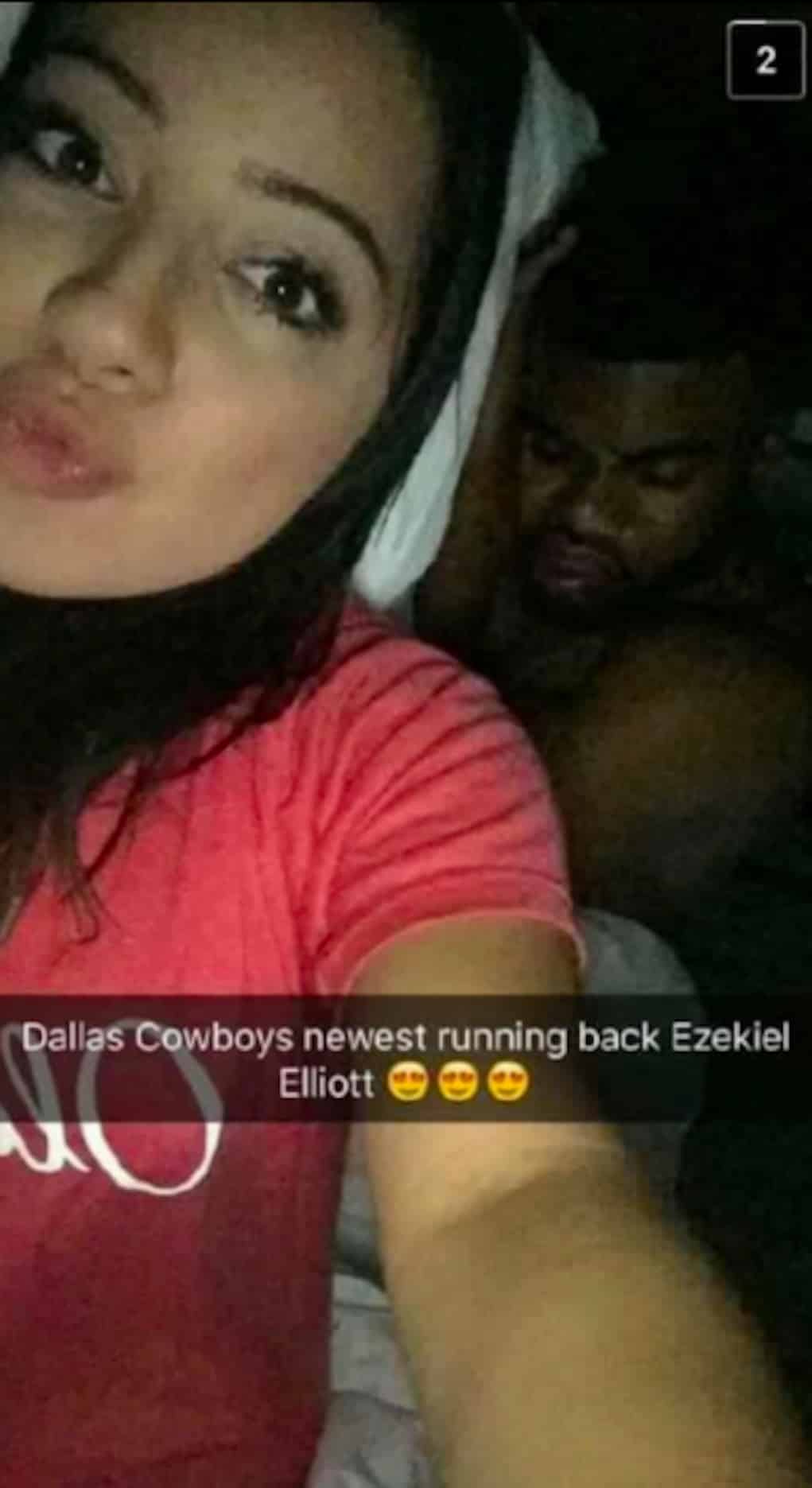 Dallas Cowboys' first round draft pick, Ezekiel Elliott, is getting welcomed to the league by getting put on blast by a Becky!
Just days after being the fourth pick in this year's draft, Ezekiel decided to celebrate by smashing a groupie. The girl snapped a photo of the running back as he slept next to her in bed with the caption, "Dallas Cowboys newest running back Ezekiel Elliot."
These thots move fast, don't they?