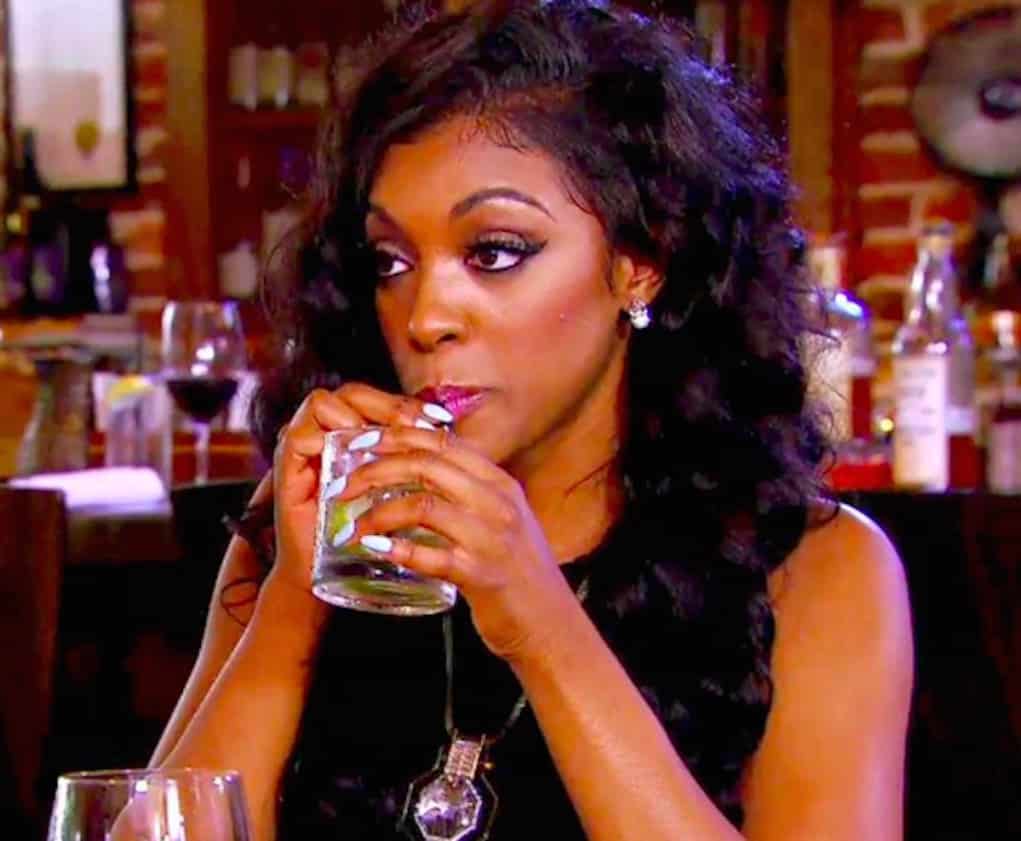 Real Housewives of Atlanta's Porsha Williams' health was on the line yesterday during a flight from Atlanta to Miami. The media is trying to cover it up as a "fainting spell" due to low blood sugar, but we got the real tea!
Fameolous broke the story earlier yesterday, when a passenger who was riding on the same plane sent a tip to their website. The passenger noticed Porsha sitting pretty in first class. Moments later, she was unresponsive and not breathing!
"As I get settled in my seat, there is an announcement on the loud speaker, 'Is there a doctor aboard the plane!!' Turns out this pretty ass girl is now unresponsive and not breathing!!! Luckily the doctor was able to revive her. And to my luck the doctor is sitting one row ahead of me.  He shares how she was on some medication (possibly pill popping),"
I know some people pop a Xanax to calm their nerves during flights, but this sounds like Porsha has a major problem…and it's clear she has turned into a pill popper! This would explain her erratic behavior after she put them hands on Kenya Moore, tried to stomp Cynthia Bailey, and was recently called out for attacking her assistant during this year's RHOA reunion special.
Smh, get help, Porsha!