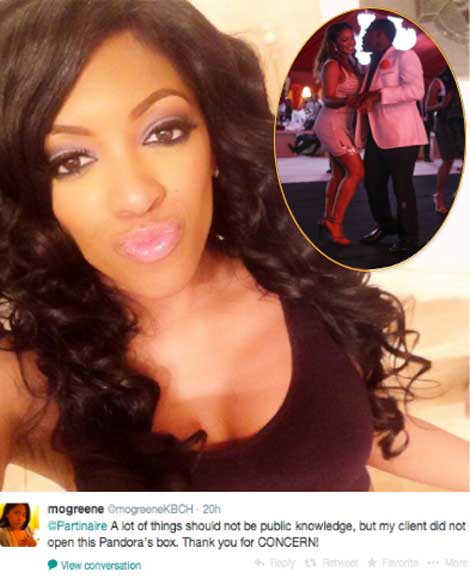 "I can teach you how to release an official statement so you can claim your man."
Did Porsha 'I'm a Singer Now' Stewart use TMZ to drop word — she may be dating Teodoro Nguema Obiang Mangue — all for publicity leading to her debut as a studio singer? With Porsha's recent revelation, "The TMZ report is false!", it sure seems that way!
"The TMZ report is completely false! I do not know Teodoro Nguema Obiang Mangue, nor have I ever dated him." ~Porsha Stewart
Now… not only is Tamala Jones obviously irate with Porsha's antics, she's also showin' her ratchet azz as being no different than the RHOA star. Know why? Not only did Tamala turn to her publicist to fire back at Porsha, the actress — who insists "Equatorial Guinea has had a bad rep 4 too long… This country is beautiful & the people are not starving" — also seems to proudly own up to standing behind a man whose father is notoriously known for oppressing the people of Equatorial Guinea!
"According to Human Rights Watch, the "dictatorship under President Obiang has used an oil boom to entrench and enrich itself further at the expense of the country's people". ~BBC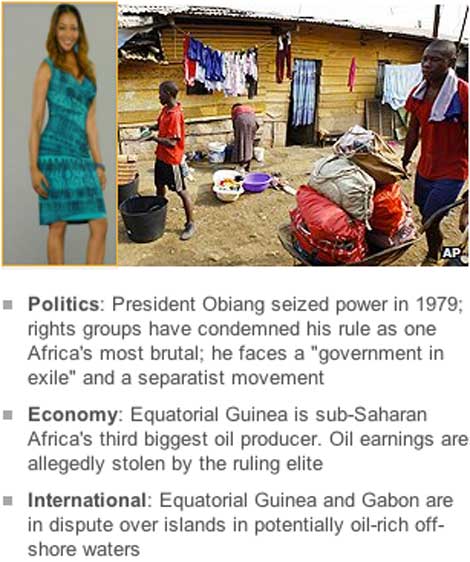 Peep the pair's recent Twitter exchange: