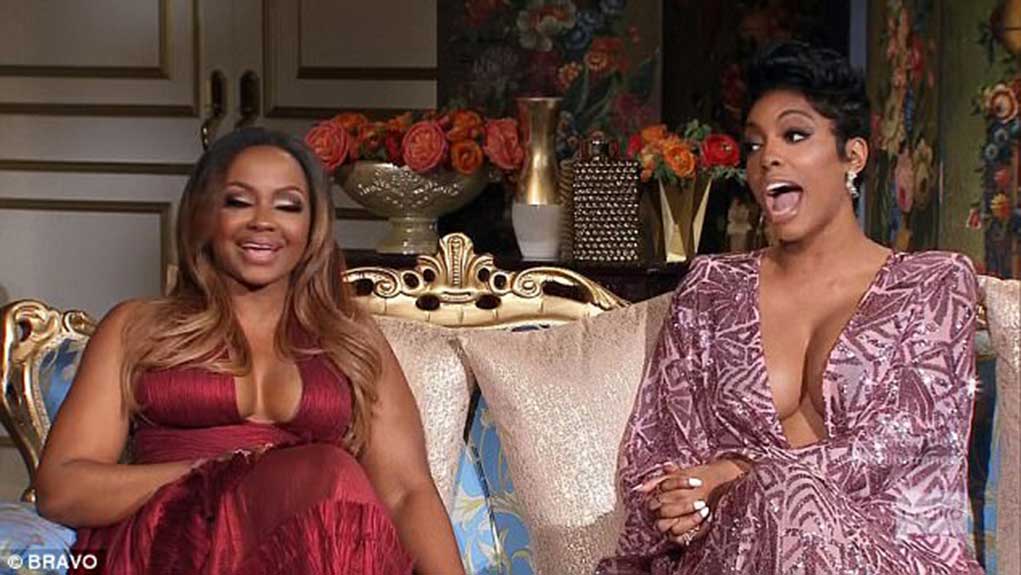 Porsha and Phaedra were as thick as thieves up until everything blew up during the Real Housewives of Atlanta reunion.
After it was discovered that Phaedra used Porsha as a pawn to get back at Kandi Burruss and Todd Tucker, Porsha refuses to talk to her!
Here's what Porsha had to say during a taping of Dish Nation:
"It's difficult because I love Phaedra. She was, like, my best friend, like someone I talked to on the phone every single day. For me to feel like she had betrayed me like that, that's the part I just can't get past and I don't know if I ever will. I can't talk to her on the phone right now. I don't know what else to say. Of course, I have a soft spot for Phaedra. It's where you don't want to be manipulated anymore."
Porsha has also apologized to Kandi, but she's not interested in being friends with her.
As far as Phaedra goes, there may be hope for their friendship in the future.
"I may get to a point to where I'm strong enough where I can talk to her and we can maybe work through it, but right now it's still so new for me,"
What do you think of the demise of Frick and Frack?